Walking around the streets of a town or an estate during a weekday, you'll probably come across individuals whose outfits sync smoothly; eventually putting on a complete matching and heart-satisfying outfit for the day.
However, many people still believe that one needs a classy collection of expensive clothes to come up with a complete outfit. In this piece of text, we're going to go through the guidelines on how to dress well on a budget for a woman. You don't have to spend a big paycheck to achieve a nice and eye-pleasing outfit. You'll get to understand that no individual wants to look 'cheap' or frumpish when they walk to work or down the street.
Relating to fashion, it is very normal for human beings to yearn for stunning looks thus leading them to high expenditure on designer clothes. Therefore, below are a few tips and hacks that will help you accomplish that costly look you've been yearning for at cheaper costs: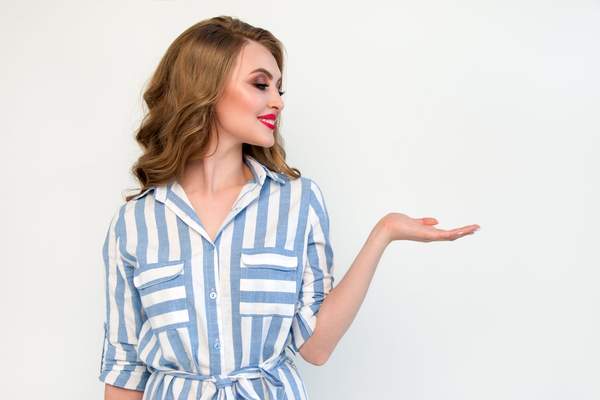 Await sales
With the relatively high and less cost-effective prices, products come in at very high prices.
However, we all know that this item will be on sale as soon as possible. Waiting for the item to go on sale will give you the chance to grab it at a lower and more affordable price than the original one.
Therefore, you could sit back and wait long enough for the item you want to be listed on your budget. This might however flow into disappointments since you can easily lose the ideal and desired size of your purchase by getting a slightly larger or smaller size. Waiting for too long can even deny you the chance to go for the color of your choice.
Make sure you use a list and buy the items you have on your list especially when buying on sales to avoid unnecessary purchases that can drain your wallet dry. This is due to the availability of vast affordable items on the shelves hence, more for you.
Off-price retailer shopping
Off-price retailers go for bulky designer items and outfits at bargained prices to make it more affordable for you. Rather than going for designers at shops and their producers to acquire them at their original price, you can still get these items at half the price or even lower; depending on the retailer you visited. Please note that these items are brand new.
The only problem you might undergo when going for an off-price retailer is that you might have to tolerate low-quality items to grab the perfect one at the provided affordable price.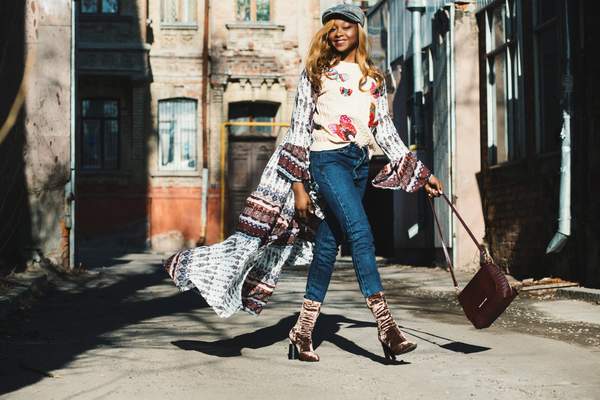 Binge on Classic items than trendy ones
Buying a high quality and paying full price on a classic item can be so satisfying since these items get to live longer and maintain their quality and value even over a long period.
Therefore, many people prefer going for a couple of classic outfits in a season since they come in handy with all the client's requirements and desired aspects. It could be a formal tailored shirt, trousers, or even jackets that one might buy to keep them for a while thus; getting to pay fully for the respective item.
If something is going to last longer and keep glowing for some time, you wouldn't hold your money back for a second since you'll feel your money's worth. This is one way of how to dress well on a budget for a woman since you'll have to choose classic and lasting items at their fixed prices rather than going for the trendy ones which won't stick around for a season or two. Don't waste your money on something that you don't intend to wear. If you're expecting a baby, you'll need maternity dress. In that case, you should try this beautiful purple pregnancy dress.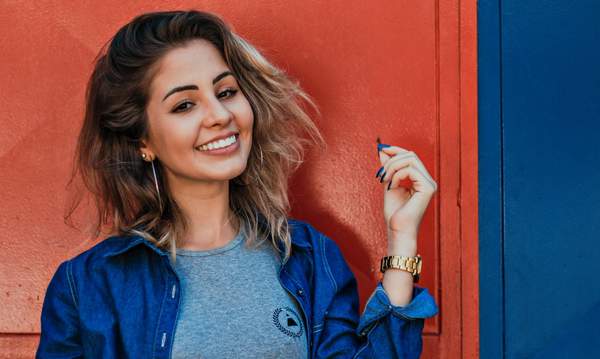 Black Outfit
The simplicity and easy synchronization a black outfit displays astonish many people across the globe, with me among the top list. At cheap and very affordable prices, one can go for a black skirt, pants, socks, or t-shirt and easily combine it with black or another color for a cheap and eye-compelling outfit.
Going for a black outfit will help you save on time since it requires less planning and decision making on what you're going to rock for your cousin's wedding or any other occasion you might be looking forward to attending. When planning for an urgently required outfit on a limited budget, it is advisable to pick a black outfit since it will be easier to decide on and time-saving as well.
Self-shopping for one's closet
Going shopping on your own is a major factor one has to consider when trying to pick a perfect outfit for yourself. You don't want to buy items and leave them forgotten in our wardrobes. How to dress well on a budget for a woman will depend on one's interests and this might force you to go shopping for your outfits yourself. At the thrift shop, you'll be able to try some clothes on and identify many outfits that you might have missed for a while. When shopping for your closet, you'll most probably come across a new interest that will add color and beauty to your collection, thus; more admirable and attractive outfits even at cheap prices.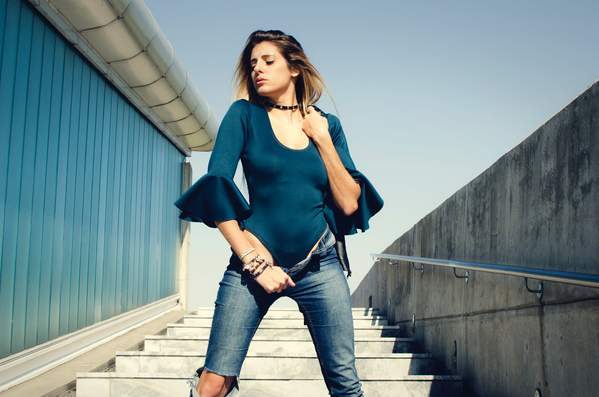 Go to a Sewer
Looking back in the days, people could dress and choose their outfits depending on their amount of income one earned. My young beautiful mother could figure out different colors and materials for outfits then head foe the Seamstress who will eventually make the whole process a success.
She could go through fashion and design magazines, check out different outfits, then make your order; and your item will be ready in a few days. Seamstresses seem to be quite fewer nowadays but you can still find one for yourself if you want. Their perfect well-sewn pullovers, skirts, trousers, blouses, scarves, and even socks are a perfect masterpiece for the classic outfit categories.
I believe you eventually understand how to dress well on a budget for a woman. You can decide to go for a black outfit, approach a seamstress, or off-price retail shopping depending on the current situation or occasion you might be looking forward to attending.
Take your time well to decide on a perfect outfit for the day to achieve an elegant look. Remember to go shopping for your closet to avoid introducing unwanted outfits that will eventually turn out as wastes in your wardrobe.
Fashion over the last 100 years or so has been constantly changing and in some cases making a comeback.
There was once upon a time, a strict dress code that Women had to follow and you were judged on appearances. Prim and Proper was desired.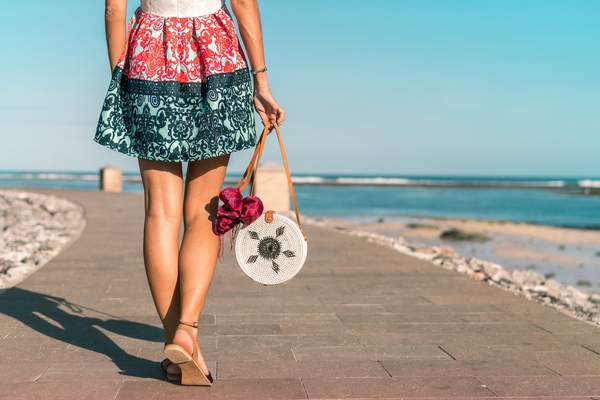 Along the way there were notions that you had to have a big this, or the smaller the better that, so when looking at where we are today, it has been a slow process of becoming fully accepting of each other's difference in regards to styles, shapes and opinions.
1900's
Styles
Boned Corsets and Bodices with long skirts.
High neck collars and long sleeves
Stiff Fabrics
Tailor made travelling suits for Women; however, the males were threatened by this as it questioned their authority.
Long Hair wore in Buns on top of the head.
Hourglass figure with a tiny waist, big bosoms and full skirt.
Colors
Creams, Browns and Grey's.
Interesting Facts
Narrow feet were considered a sign of good breeding, so women wore shoes that were one size too small and some women even had the little toe removed to allow for narrower shoes.
1910's
Styles
Corsets were no longer in fashion
Softer fabrics
Skirts began to rise to mid-calf length around 1914
More practical for working in.
Colors
Pastel colors. Towards the end of the decade, colors were becoming darker.
Interesting Facts
Audrey Munson became the first actress to be naked on film in 1915. The movie was "Inspiration" where she played a model for a Sculptor.
1920's (My favorite Era)
Styles
Bob Haircut's
Sleeveless dresses
Knee Length dresses for Casual Occasions
Flapper Dresses for dancing the Charleston
T-Strap shoes and High Heels
Costume Jewelry and long beaded Necklaces
Colors
Mostly Neutral. Cream, Black, Navy and Beige
Interesting Fact
Coco Chanel's Little Black Dress was invented and has become a staple of every women's wardrobe
1930's
Styles
Hems are back down to floor length
Soft, light and Flowing fabrics
Big hats, platform and wedge shoes
Faux Fur coats
Broad shoulder jackets
Triangular shapes, wide on the top, narrow on the bottom, Cinched at the waist
Feminine but becoming inspired by menswear
Colors
Interesting Fact
Being tanned was a sign of being lower class so make up was used to lighten and brighten the skin.
1940's
Styles
Fabric shortage led to recycling old clothes into new ones
Women took over the Men's jobs while they we away at war so clothing was becoming gender neutral
Masculine suits, Peplum Jackets, Knee length skirts
Glamour Pin up dresses
Padded shoulder, 3/4 length Jackets
Colors
Patriotic to the men at war. Browns, Greens, Navy and Grey
Interesting Fact
The first Bikini worn in public was released in 1946 and Modelled by Micheline Bernadini
1950's
Style
Retro Fashion reminiscent of the early 1900's.
Bolero's and Capri pants
Ballet flats or Stiletto Heels
Pencil or Petticoat skirts, cocktail dresses
The aim was to enhance the hourglass figure
Chanel Suits
Colors
Pinks, purples and oranges
Interesting Facts
Marilyn Monroe's Famous White Dress was from a movie made in 1955 called "The Seven Year Itch"
1960's
Styles
Rise of the Shopping Malls and Fashion Boutiques
Experimenting with fashion to find your own identity
Jeans, miniskirts, Turtle neck sweaters
Wild use of color and patterns
Bell shaped sleeves
Pill Box Hats and Over-sized Sunglasses
Chanel Suits
Tie Died
Colors
Orange, reds, blues, greens, browns.
Interesting Fact
The average salary was $4743 which was great for the young Women who helped carve the fashion trends as they were the biggest shoppers.
1970's
Style
The Disco Era!
Bell Bottom Jeans
Pant Suits
Tank Tops
Hot Pants
Wrap Dresses
Colors
A wide range of Bright colors, pastels and neutrals.
Interesting Facts
In 1974 Beverly Johnson became the first ever black model appeared on the cover of Vogue magazine. She then went on to be the first black women to appear on the front cover of Elle magazine.
1980's
Style
Punk became a big hit
Ripped jeans
Sneakers for everyday wear
Preppy look
Big Hair, shoulder pads
Statement jewelry
Exercise clothing for street wear
Leg Warmers
Leggings with oversized jerseys
Neon Lycra
Ra Ra Skirts
Colors
Hot Pink, Bright green, yellow blue and orange.
Interesting Fact
Mc Hammer pants were actually called Parachute pants.
1990's
Style
Crop Tops
Baggy jeans
Floral Dresses
Palazzo Pants and Overalls
Tennis Shoes
Brands became more popular than Style e.g. Adidas stripe leggings
Colors
Interesting Fact
In 1995, Casual Friday became a popular trend across the US, where suits were swapped for more comfortable pants and shirts.
2000's
Style
Previous decades made brief appearances
Bohemian tops, dresses and skirts
Peasant tops
Camo print
Cargo pants
Colors
Interesting Fact
The biggest wardrobe malfunction of this decade would have to be the Nip Slip of the Halftime show involving Janet Jackson and Justin Timberlake. Was it just a malfunction or a stunt? We will never know.
2010 to Now
Style
Skinny Jeans
Chiffon shirts
Hi-lo skirts, dresses and shirts
Maxi Dresses
Patterned leggings
Peplum and Play suits
Colors
Interesting Fact
Recycled clothes are making a huge comeback. The record for the most clothing collected for recycling is 117,376 items according to the Guinness World Records. 
It is important to remember that while some things may currently be in fashion and others have past their use by date, that creative expression is totally allowed.
If it makes you feel good, look and feel comfortable then there is no reason why you shouldn't wear it.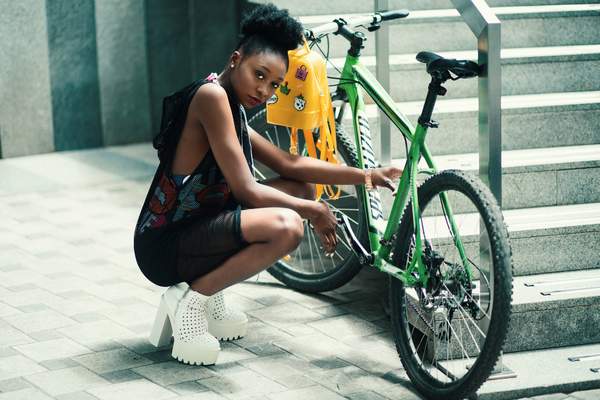 You should draw your inspiration from the fabrics, colors, and styles that accentuate the art of your body that you are proud of.
Inspired by the art of dressing? Extend your passion to our platform. Share your unique fashion insights with a guest post on our 'Fashion Write for Us' page. Unleash your creativity and inspire others!
Trends are usually short-lived, so don't spend too much time or money trying to keep up. Work with what you already have to create polished outfits.
If you want to see where I think fashion may be headed, then keep an eye out for the next blog titled – Clothes of the Future.