Step into a world of opportunity without spending a dime – the AmyandRose Scholarship proudly boasts a completely free application, opening doors for all.
Get ready to embark on a transformative journey with the AmyandRose Scholarship 2024! In its third edition, this scholarship continues to inspire and support students from all walks of life, empowering them to achieve their dreams. With no application fee and a focus on holistic development, this opportunity is tailor-made for ambitious students ready to make their mark.
About AmyandRose
More than just a scholarship, AmyandRose is dedicated to nurturing well-rounded individuals. We understand that education is about more than grades; it's about developing life skills, values, and a sense of community.
About the Scholarship
Open to All Disciplines
Whether you're an artist, engineer, future marketer, or scientist, this scholarship welcomes you! It's about fostering diverse talents and interests.
Eligibility and Benefits
Open to students who have completed high school and are enrolled or applying to a postgraduate or undergraduate program.
A $750 scholarship to cover educational expenses.
A minimum GPA of 3.5 on a 4.0 scale is required.
Open to United States, Canada, United Kingdom, EU, or Australian citizens.
Financial need and a commitment to community values are important.
Exciting Essay Topic: "Life in Balance: Navigating Modern Lifestyle Challenges". Here's your chance to express your views on a topic that resonates with everyone today.
Deadline to Remember: Mark your calendars for April 15, 2024! The winner will be announced by April 30, 2024.
How to Apply
Craft an engaging cover letter explaining why this scholarship is perfect for you.
Write a thought-provoking essay on "Life in Balance: Navigating Modern Lifestyle Challenges".
Include your academic achievements and transcripts.
Send your application via Google Docs to

[email protected]

.
Don't miss this incredible opportunity to be part of a community that values academic excellence, personal growth, and life values.
Apply now and be the change you wish to see in the world!
Celebrating Past Winners
In its previous editions, the AmyandRose Scholarship has recognized outstanding students with remarkable potential and dedication. Previous winners: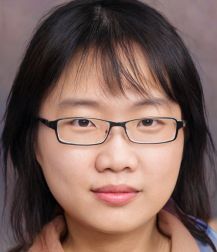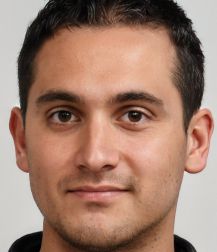 Join the ranks of these exceptional individuals! Apply now for the AmyandRose Scholarship 2024 and take a giant leap towards realizing your dreams and shaping a better future.
FAQs
What is the AmyandRose Scholarship?

The AmyandRose Scholarship is an annual program to support and nurture students from various disciplines. It focuses on holistic development, emphasizing personal growth, life values, and academic excellence.

Are there any fees involved in applying?

No fee is required to apply for the AmyandRose Scholarship. The application process is completely free. 

How are scholarship recipients selected?

Recipients are selected based on academic achievements, essay quality, commitment to community values, and demonstrated financial need. 

Can I apply if I am a part-time student?

Yes, part-time students can apply if they meet the other eligibility criteria.