The best thing to do while you are in the magnificent Puglia is to stay in a local villa. Experience the beauty of a real Italian dwelling. Puglia villas are a fantastic choice for those that want the most from their journey. A luxury private place for you and the whole family, bring all your friends for a party no one will forget, or rent it for yourself for an incredible getaway.
With large modern bedrooms with king-sized beds and all the amenities, you will feel like you're staying in a fine hotel, except without all the other guests getting in your way. Spa-like bathrooms will pamper your morning routine. Relax in the beautifully decorated lounge or enjoy a movie in the private movie room. If you're hungry, why not hire a personal chef to make anything you and your guests desire? Eat and drink the evening away in the garden by the private pool until the sun and the stunning view are revealed.
Castel del Monte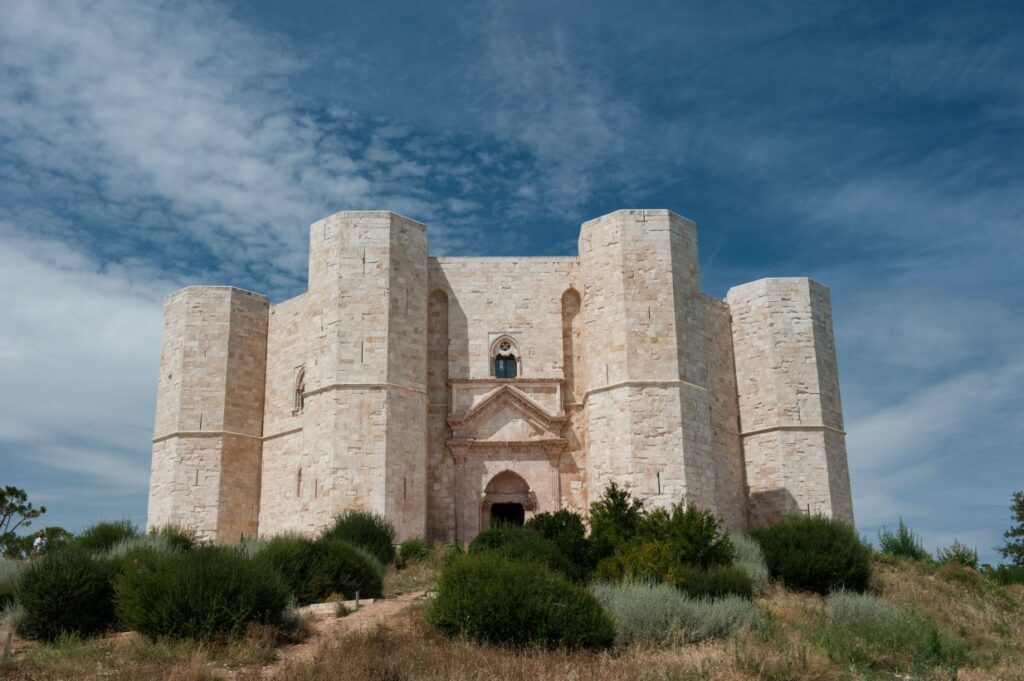 Another great thing in Puglia is to take a quick trip to the Middle Ages and awe at the Castel del Monte. It is a thirteenth-century fortress intelligently constructed on top of a hill. In nineteen ninety-six, it was protected under the UNESCO World Heritage List. It truly is a stunning example of Mediaeval architecture. If you like the number eight, you will delight in this castle. Eight towers with an octagonal base, eight battlements, and eight sides. The theme and the number are everywhere.
Old Town of Gallipoli
The Ionian Pearl will be sure to delight you with its elegance. A picturesque ancient village is now a historic district built on an island. It has sandy beaches surrounded by the sea on three sides. It's the perfect place to take a walk and discover its ancient narrow alleys, churches, and pieces of living history.
Street Food Tour
Take a tour to taste the local specialties and learn about the typical food of this region. What could be better than food and a walking tour? Here you can taste your favorite local products and understand the history. Even if you know Italian food, you will discover new things and famous products like burrata, cold cuts, and focaccia. Don't forget to seek out some gelati.
Gargano Promontory
For views unlike anything else, visit Gargano promontory. Nicknamed the Spur of Italy because of its shape and geographical position about the heel of the boot. Magnificently surrounded by the Adriatic Sea, it forms a peninsula of natural areas—one of the best views in Southern Italy. The best way to enjoy views is by driving along the coastal road connecting Vieste to Peschici. Steep canyons and sprawling vistas over a crystal clear sea will take your breath away. Amazing rock formations, beautiful lush green Mediterranean vegetation, and untouched hidden bays. All will make this one of the most spectacular drives of a lifetime.
The White City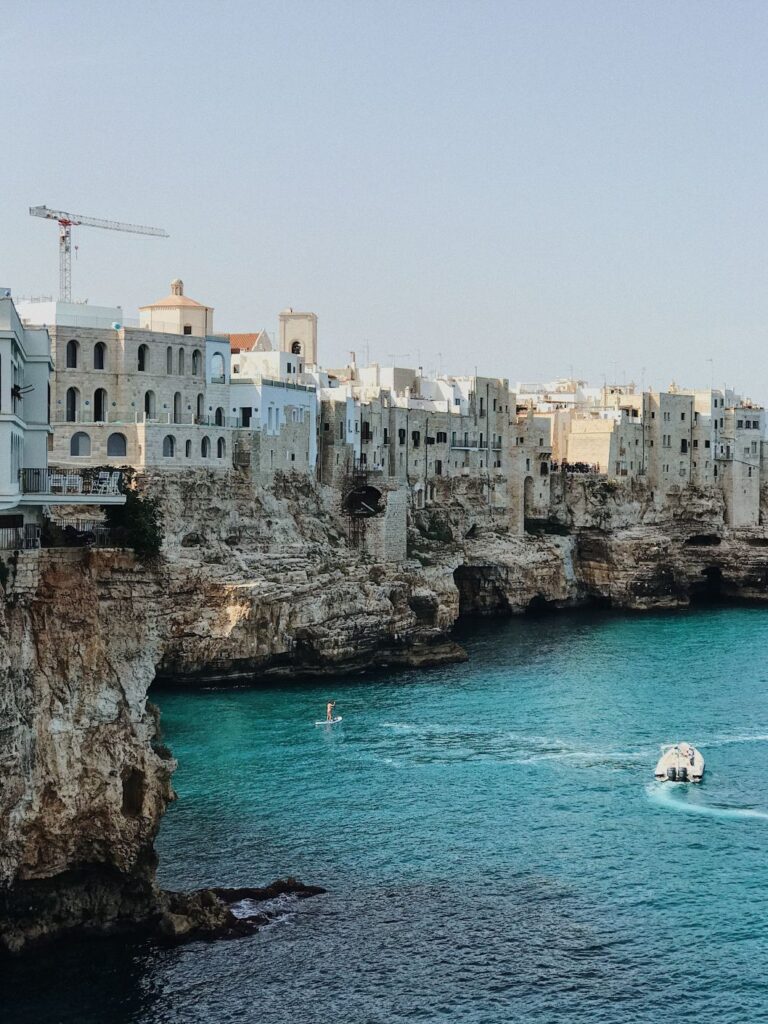 This quaint little town is like something out of a magazine with its whitewashed buildings and picturesque narrow alleyways. It could be a scene from an Arab or Greek town with many small craft shops and stalls selling food, wine, or meats. If you're up for a climb to the top of the hill, an idyllic Cathedral completes this postcard scene.