Approximately 70% of weddings were postponed at the peak of the pandemic and this fact only served to solidify a growing trend: that of parenthood prior to marriage. While in decades past, marriage was considered a crucial step prior to having a baby, nowadays, many don't mind changing the order around. One reason is the fact that people are waiting later as a whole to get married.
In the US, for instance, the average age for marriage is 32 years old. This may mean that couples wishing to have more than one or two kids decide to start early. If you are a family with children celebrating your first or second marriage, know that the celebration will only be sweeter with your little ones in tow. The following tips will help ensure it is as memorable for them as it is for you.
Finding the Right Role for Children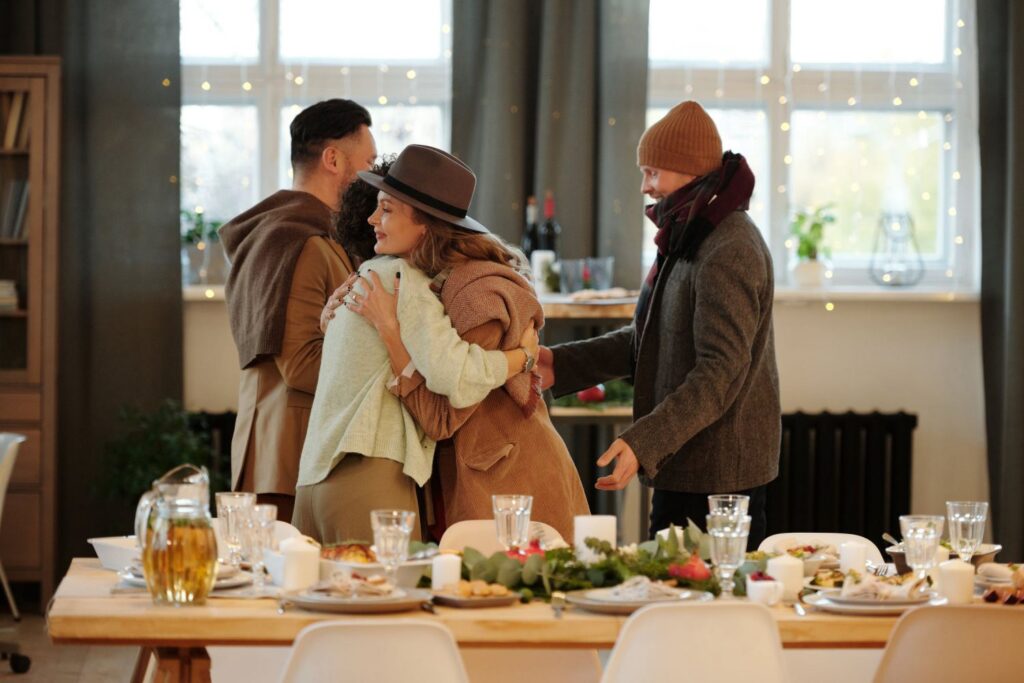 Children play a select list of roles in traditional weddings—including those of flower children and ring bearers. However, every child has a unique personality, interests, and talents, and they should be given their own place to shine.
Older children who love socializing with guests, for instance, can go from table to table giving out wedding favors or they can sit alongside designated adults at the entrance to the reception to help guests out with their table numbers. Kids who love to perform may enjoy singing or dancing for guests at the reception. Those who are creative, meanwhile, can make guests eco-friendly wedding favors.
Celebrating the Beauty of a Blended Family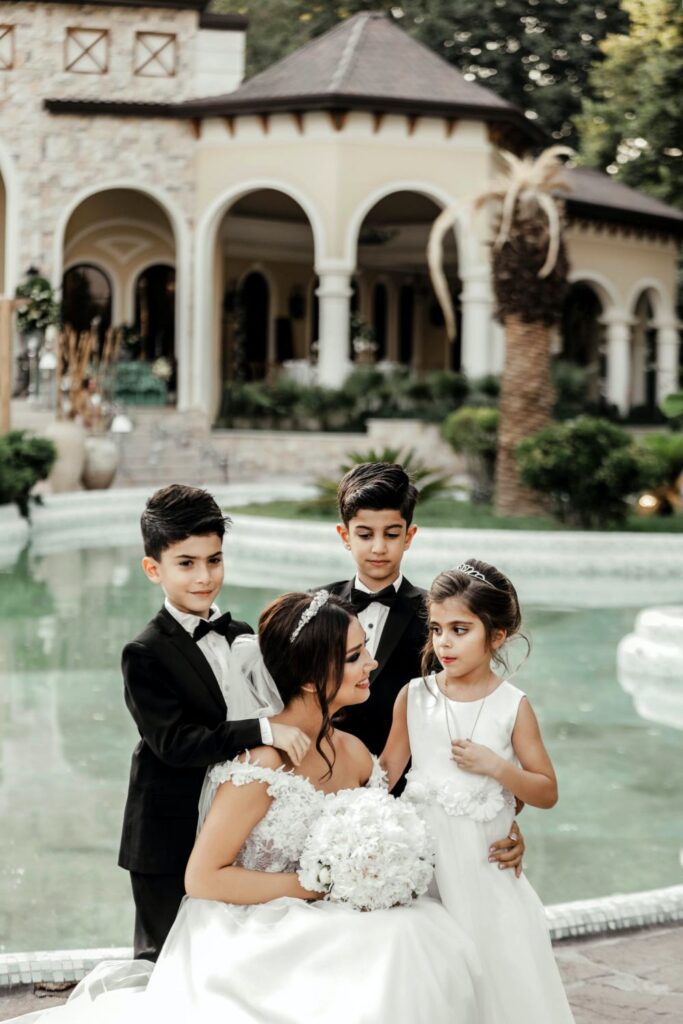 If either you or your fiancée has children, your wedding can celebrate blended families in a way that will make children feel valued and loved. There are many ways to honor your blended family. For instance, during your vows, you can make a promise to love and support your future stepchildren as well as your new spouse. You can also take part in a meaningful ritual such as the 'sand ceremony'.
Take a pretty crystal jar with a topper and have each family member pour different colored sand into it. This work of art symbolizes the beauty of unity and individuality all at once.
Making it Fun for Kids
If your wedding will be attended by various generations, make sure that your reception includes playful elements that will keep kids entertained. If young children will be around, hiring an entertainer (such as a magician or Disney character) is a great way to keep them enthralled.
For older kids, obstacle courses, photo booths with costumes, and child-friendly zones (featuring VR games or even classic pinball-style games) will give them a good reason to meet and get to know other young people attending the event. You can also have a kids' table with colorful, attractive foods. Think of a donut wall, colorful and healthy beverages with curly straws, and wedding favors such as disposable cameras and water guns.
A wedding is just the beginning. Set the stage for years of cherished memories with our top gift for your daughter-in-law. Explore and express your joy now!
If you are celebrating a second wedding with kids or you simply decided to have kids then get married, make kids an important part of your event. Give each child a role they enjoy fulfilling and include kids' entertainment and food to make the celebration more enjoyable. If your wedding symbolizes the union of a blended family, meanwhile, make sure that children feel cherished and valued on a day that is should be as big for them as it is for you.