When you say that it is personalized, it means to mark in a way that it goes to a particular individual, or to create or to design something that is only for a specific person.
And when it is monogrammed, it is used to give identity created out of the combination of name initials. It is usually placed on towels, blankets, clothes and many more, just to display possession and also for adornment. Learn more about Land diaper bags.
What do you usually feel when you received something with your name on it?
Delighted right? I received two bath towels with my name on it back when I was a kid, given to me by my Dad when he came home from a conference. I was so happy that until now, I admit, I still have it and use it.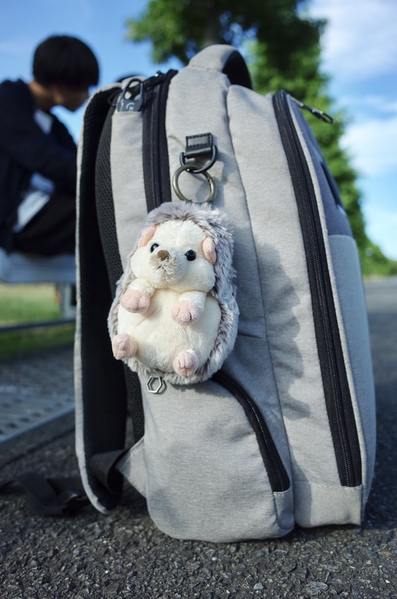 So, I was thinking that someday, when I have kids, I will have their names imprinted in almost everything and that would include their nanny bags. This brings me another thought that monogrammed nanny bags are the best idea to give as a present for baby showers.
I find this also beneficial if you have twins. Let us face it, it gets mystifying sometimes right, to look at two beings that exactly look the same.
What if one of them is sick?
It helps in segregating who owns this and who owns that in minimizing transmission and confusion.
If you also have twins like one of them is a boy and one of them is a girl, you do not have to worry about interchanging their stuff because you already know which bag to grab. You can have your nanny bag for your boy colored blue with a name like for example "JOHN" and for the girl colored pink with the name "JANE".
So, it is easier for you to identify and avoiding confusion. Or for both boys, you can have the same color but different names or initials on the front of course.
It is personal because it is their name that is placed in it and you get to choose the design, making it more special. The names of the babies can be put as a design in the bag. Read review diaper bags from Soho.
What can be more personal than that?
There are also some brands that have leather for its fabric if you want to look classy. There are also brands that are glossy black or microfiber tan that can easily be wiped off and you can use them at almost any time.
Some moms are just comfortable using purse or clutch just carrying out what is very, very important. These are sometimes used if they carry along with them their kids if they are going to a party, or anytime they feel it would carry just what they need.
Here are some of the popular monogrammed or personalized diaper bags for boys, which helps you to pick one for yourself:
Dad Diaper Bag:
A diaper bag that dad won't shy away from. Specially designed for hip dads (and moms.)
Durable nylon, ergonomic, across-the-chest design; wide, adjustable padded strap large main compartment; 3 exterior, zip-closed pockets; elasticized bottle pocket on the side
The perfect gift for Father's Day and Baby Shower.