The Baby Einstein Walker is a perfect synchronization for fun and taking the first steps for your kid.
It is as sleek as it gets to assist your child's first steps in a fun-filled environment.
The walker is entirely obscuring the task of muscle development with the fun attraction of playing in a comfortable environment of favorite toys and an array of baby activities for your infant in its ideal activity center.
It is equipped with a removable toy station suited to 360 degrees rotation to assist in the delivery of plenty of fun to the baby's seat.
It adds an adventurous theme to captivate kids' attention with internationally inspiring music and lights to further explore the globe in a captivating mood. It's in our review of the top 30 baby walkers, which you can check here.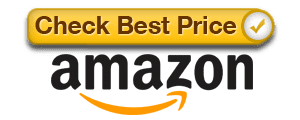 Baby Einstein Walker Features
Design
The Baby Einstein Walker is a walker for babies in an oval frame that stands at dimensions of 31 by 21 by 24 inches weighing 5.44 pounds.
It has a minimum age range of 6 months and is designed with three adjustable height positions to ensure suitability for your child's growth. The walker adjusts height as your baby moves from crawling to standing and walking.
It is customizable with two extra loops for kids' favorite toys. It can be used by both genders and does not require the use of batteries for endless fun.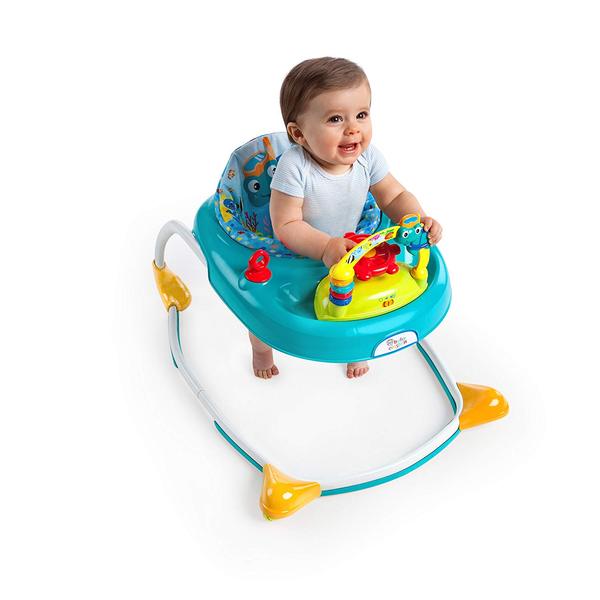 The seat pad is designed to be easily accessible for cleaning. It is sturdy enough to allow your kid safely to explore as high and comprehensive as possible through the open air while in the safety of the house or on road trips.
It comes in various colors and is easy to assemble and adjust.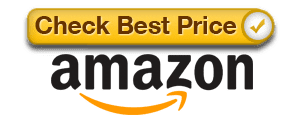 Entertainment
The walker is suited to keep your tot engrossed with the attention fully captured with a wide range of toys in bright colors leaving the parents a lot of room for other activities.
In contrast, the infant is safely engaged in a safe, controlled environment.
The Baby Einstein baby walker stimulates a lot of creativity in the young mind with its arrays of colorful toys that can be interacted with easily, which is ensured by providing a lot of playthings accompanied by International baby-themed music.
Adjustable Seat and Toy Station
The seat is ergonomically designed to afford the infant panoramic access to the toy station and the entire environment.
It is intended to be adjusted to suit the child's height as babies grow, thus ensuring proper room for leg comfort, made possible by a high seatback.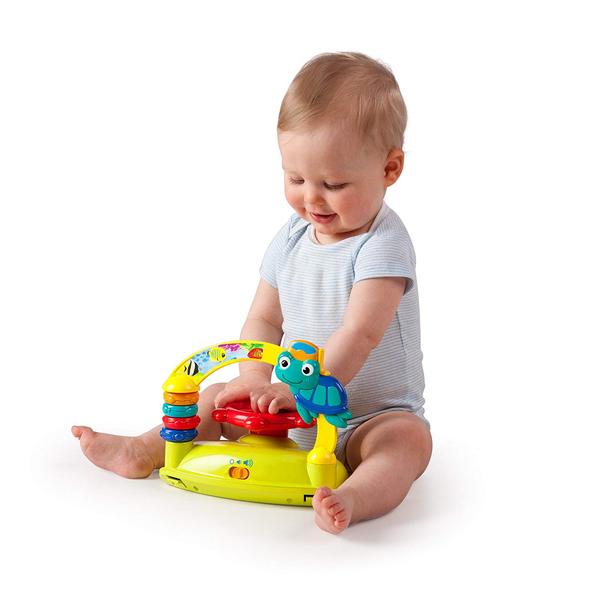 The seat is also easy to clean and rightly available for machine wash. It provides a sturdy platform for exploration and navigation for your baby on the toy station and is removed from the entire walker if necessary.
Varying Options and Learning Aids
The Baby Einstein Walker comes in two approaches towards providing learning aids for the young mind. This allows the parent to choose an environment suited to the child's preference.
There is the Sea Neptune Explorer, which gives learning aids themed toward the sea, combining light and ocean sounds, while we also have the Sky Explorers, which is tailored towards exploration by air.
The Baby Walker not only has the option of the baby being behind the walker but also boasts of an option to assist in muscle development for proper stance and mobility.
This is in addition to the primary mode of being behind the steering wheel that activates the kid's mind exploration.
Einstein baby walker Pros
With adjustable seats, the walker is designed to last the tot over a more extended period. Moreover, it conforms to an individual child's growth as the infant moves from crawling to walking.
The walker has an array of toys that will increase the keenness of curiosity of the child's young mind and also provides room for the attachment of extra toys for the young mind of the kid.
It is equipped with a sturdy seat to ensure that the kid is safe with minimal restriction while playing in and around the living areas with the walker.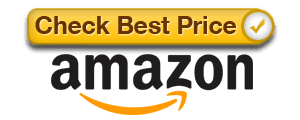 The Baby Einstein Walker provides options of exploration by sea (Baby Einstein Sea Explorers Walker) or by air (Baby Einstein Sky Explorers Walker) to cater to varying captivation of the tot's mind.
Einstein baby walker Cons
The price range of the Einstein discovery baby walker in a survey of verified purchases is a bit pricey compared to other walkers.
There is a tendency for the springs to get stiff during usage by babies, thus limiting their mobility in its bouncing mode.
Unlike its counterparts, it is not known to collapse into a flat mode for storage but must be disassembled for storage.
Little Einstein Baby Walker allows babies to grow and explore the world. Further, it delivers exceptional value regarding safety, fun activities, muscle development, and a bright start for babies with an activity walker.
Although at a premium value, it provides superior satisfaction to both parents and infants. It is a necessary inclusion in the needs of tots by their parents.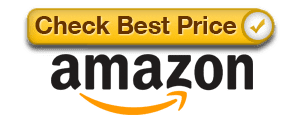 Conclusion
Buying a walker for your baby is a big decision, and there are a lot of factors to consider.
We hope that our Baby Einstein Walker review has given you a better idea of whether or not you think this particular walker would be a good choice for your baby.
The Baby Einstein Walker is a fun way for your child to learn to walk. The removable activity tray keeps your child entertained as they practice moving around.
Overall, we give this walker 4 stars out of 5 because of its great features and sturdy design.
Frequently Asked Questions
What age is Baby Einstein Walker for?

The product is designed to be used by ages six months and above. It will help the baby at different ages and stages of development.

The toys in the Baby Einstein Walker keep the baby engaged as they assist in the development of gross motor skills, fine motor skills, and hand-eye coordination.

The toys are designed to move with the baby as they are pushed in the walker. The baby will be kept engaged and entertained throughout the walker session.

Is Baby Einstein Walker adjustable?

Yes, the Baby Einstein Walker is adjustable. It has a three-position button that lets you adjust the seat height.

The seat and the tray are adjustable to allow a baby to grow with the stroller.