It is common for mothers to have many doubts, questions, and uncertainties about their health during pregnancy. Above all, most are afraid of the consequences that these may have on the baby developing inside them.
Good physical, intellectual, and emotional health is necessary for the mother throughout the gestation period since correct habits directly influence the health and development of their baby. For this reason, it is crucial to avoid everything that may pose a danger or risk to the child, in addition to trying to carry out various healthy habits on a day-to-day basis.
Without a doubt, pregnancy is a stage that can be very beautiful. For nine months, your baby will grow every day, and so will your bond, and with this precious gift also comes great responsibility. The months of pregnancy are a time in which you should be extremely careful and be more attentive to your health.
Perhaps it can be overwhelming having to be aware of many things, such as taking the necessary vitamins, the monthly consultations, keeping your values stable, and other things. The good news is that here you can read some recommendations that will make staying healthy throughout your pregnancy much easier.
Before starting, you must always remember that you must visit a gynecologist or another specialist in the field in case of any complication, discomfort, or if you do not feel well at all. In this way, you will be calmer and said the specialist will guide and advise you individually since each pregnant woman is different, and she remembers that what works well for one mother may not work for another.
Try to Eat Healthily and Watch Your Weight
The main thing you must know to eat healthy during pregnancy is to eat a balanced diet and avoid excess salt, processed foods, and saturated fats. A pregnant woman should have a varied diet of fruits and vegetables, dairy products, meat, fish, bread, and cereals. Although a specialist must give you the appropriate guidelines in a personalized way, especially if you have a predisposition to be underweight, overweight, or have some vitamin deficiency.
In addition, it is not only essential to take care of the diet, but it must be distributed throughout the day and not only concentrate on the main dishes. The important thing is that you have the energy correctly distributed and do not have drops in your sugar levels.
To ensure that you are always well nourished, we recommend taking compotes, purees, and yogurts between meals prepared by you, giving you the vitality you need. The most convenient and easiest way to carry them is in reusable food bags where you can store them, refrigerate or freeze them and take them wherever you want without the risk of leaks and creating unnecessary waste.
Avoid Bacterial Vaginosis
Bacterial vaginosis is a massive alteration of the vaginal flora that causes bacteria to increase and destroy lactobacilli, beneficial microorganisms that make up the vaginal flora. This condition is usually present in 30 percent of women of reproductive age and in between 10 and 20 percent of pregnant women, women in whom the appearance of bacterial vaginosis can have consequences such as premature birth. The risk of prematurity is higher when bacterial vaginosis is detected early in pregnancy.
If you get to feel the symptoms of this alteration, such as a bad smell, white discharge, or burning when urinating, you should consult your doctor, and they will tell you what to do. You can find the right products to normalize this alteration at Hello Wisp.
Do Physical Exercise During Pregnancy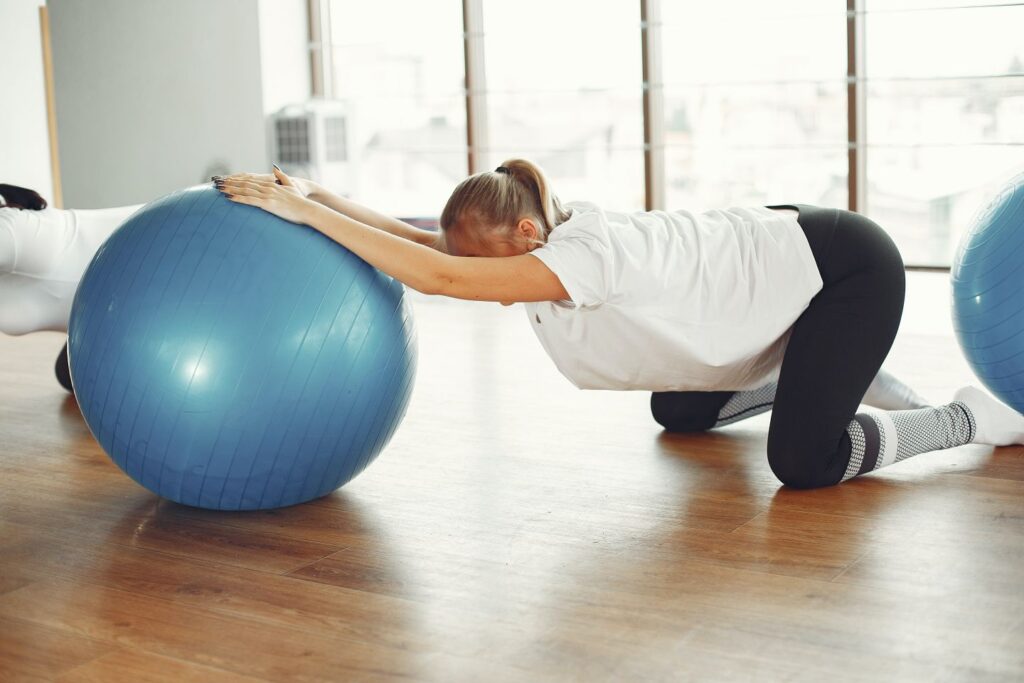 Physical exercise during pregnancy positively affects the mother and baby's health. Physical activity has multiple benefits, such as helping you reduce stress, feel better about yourself, have more energy, and sleep better, among many other things. Exercise between 5 and 30 minutes daily, wear comfortable clothing, and avoid sudden movements.
Walking and getting fresh air, exercises in the water such as hydro gymnastics, and even yoga or Pilates are among the activities that best suit the conditions of a pregnant mother. Be careful when doing these activities so you do not get too tired.
Healthy Habits: Do Not Drink or Smoke During Pregnancy
From the first moment you are aware of your pregnancy, it is essential that, if you have not yet or have not done so, you stop habits that are harmful to your health, such as alcohol and tobacco.
Smoking and drinking during pregnancy are completely discouraged due to the multiple risks they can have for the baby, like premature birth or malformations, and they can even have repercussions on lactation. Do not limit yourself to reducing consumption. Say goodbye to these practices if you are pregnant.
Drink a Lot of Water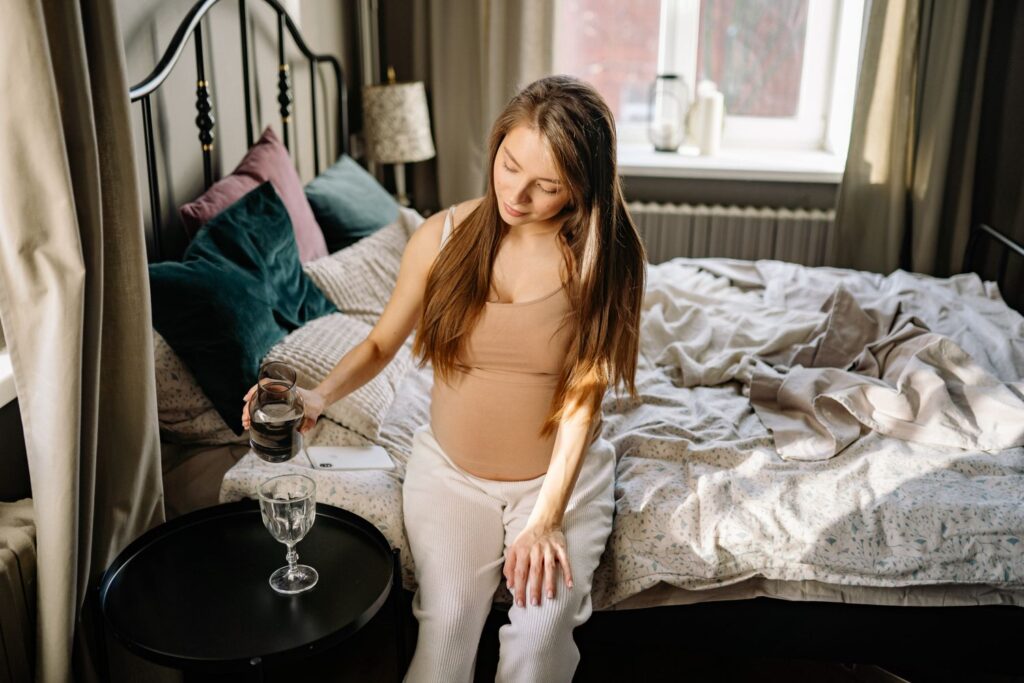 Staying hydrated is essential, as also following a diet rich in fruits and vegetables since your body ingests part of this water through food. However, if you have some kidney-related disease, the most important thing is that your specialist advises you on the recommended daily doses for your case.
In the case of pregnant women, they should drink way more water than those who are not pregnant. However no specific amount of water should be drunk daily, but you should always pay attention to how thirsty you are since the amount needed changes from one person to another. Drink plenty of water to avoid health problems such as constipation or obesity.
Conclusion
Resolve your doubts regarding the pregnancy with a specialist so you do not feel overwhelmed or insecure regarding certain issues. Seek help from your family and friends whenever you need it, and surround yourself with a pleasant and optimistic environment.
Follow all the above recommendations, and you will keep your health stable and in good condition for your baby, but it is also essential that you feel good about yourself and find moments to do what you like.