Animal prints have been gaining its popularity because of numerous reasons. They are considered luxurious in general and is thought or considered to be glamorous. Due to those reasons, they are a representation of a person's social status and their riches.
The use of animal prints has been dated back in history, where royals and other people who are in the highest position in the society have been using rugs with animal prints. In the late 1960s, animal print became very famous in the United States for women at the time of the Bohemian movement.
Other than the usual use of this animal print as a pattern printed on clothing, it can also be printed on a paper or a canvas. The prints may copy the same pattern of fur or skin of the animal and place in a plane accurate illustration made on a platform. Its definition is not limited to the pattern of the skin or fur because any part of the animal can still be labeled as an animal print.
Animal prints are not just applied on art prints and clothing but also for other decorations like rugs, wallpaper, painted surfaces, and diaper bags. As it is also very much used as a design in race cars, airplanes, signage, building exteriors and interiors, linens or safety gears.
Animal print is labeled as fashionable and been worn or attached in the bodies and is accepted worldwide. These prints range from leopard, cheetah, tiger and jaguar, giraffe, zebra, and snake among others.
What the animal print is doing is just following the natures and appetite of human. The animal print apparel is our attempt to increase the level of attractiveness to the one wearing it. In our case of diaper bags, it is the mother that is wearing it. This manipulation can be done with or without you knowing it to others and to yourself.
Psychologically, when a person sees someone wearing an animal print, what they subconsciously see is the pattern of a human predator and producing an initial sense of fear, subconsciously increasing the sense of excitement which would make the person wearing it attractive. So, if you are on family planning, be watchful wearing your diaper bags near your husband.
Animal prints are a sign of intellect, accomplishment making the wearer feel like they are more important, feisty and animated.
Here are some of the popular diaper bags for boys with animal prints which will help you to select one as per your taste and need:
Animal Baby Diaper Bag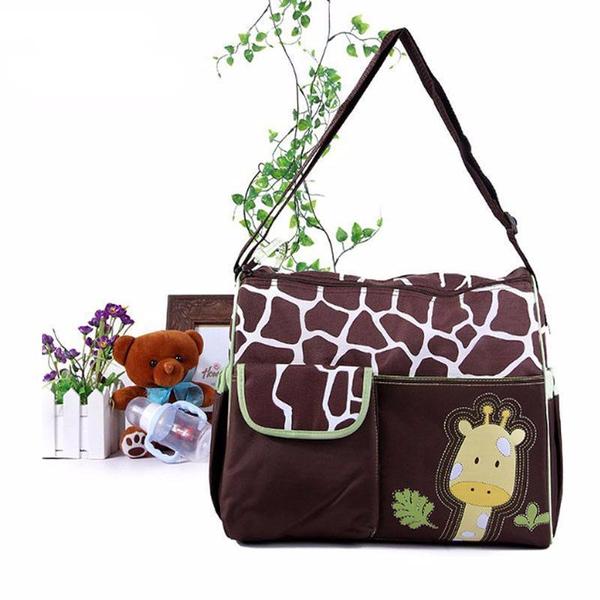 Available in Giraffe Green and Orange, Tiger, and Zebra patterns. This diaper bag comes in shoulder form factor.
2. Elephant Diaper Bag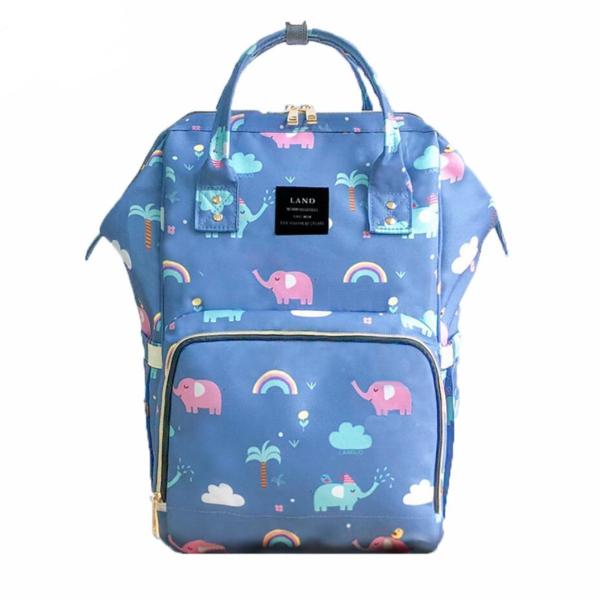 This beautiful elephant print backpack is a large capacity nappy bag to keep your baby essentials.
3. Baby Thermos Bags For Milk & Food Insulation
Butterfly Edition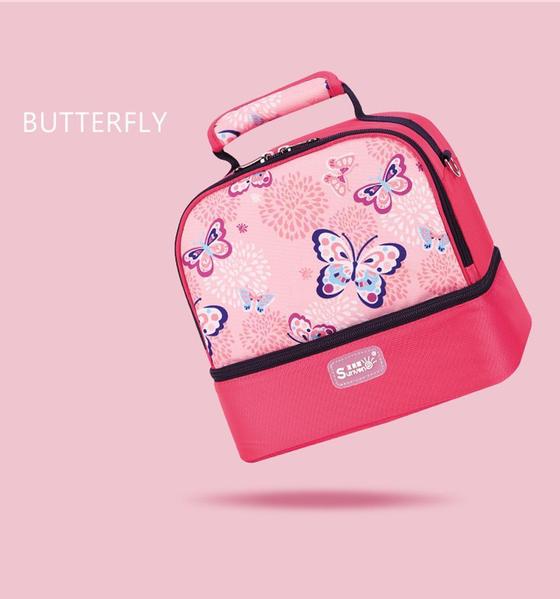 Giraffe Edition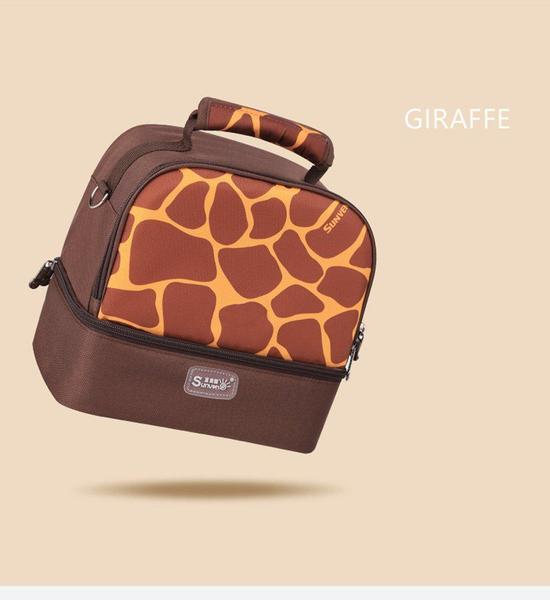 Dinosaur Edition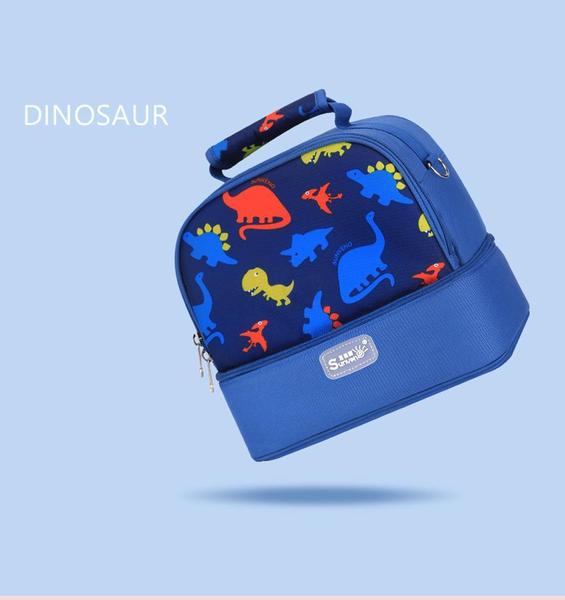 Bag with perfect insulation that maintains your baby food's temperature.
Some other brands also offer Animal print diaper bag. We have reviewed them over here and here.