Into the great white north! When it comes to fashion, Canada is often overlooked.
No matter what the season, these 13 Canadian fashion essentials will have you looking stylish and feeling comfortable. From cozy sweaters to stylish winter boots, we've got you covered.
So whether you're braving the cold or enjoying the warmer months, make sure you have these wardrobe staples on hand. You'll be glad you did!
Top 13 Canadian Fashion Essentials
The Turtleneck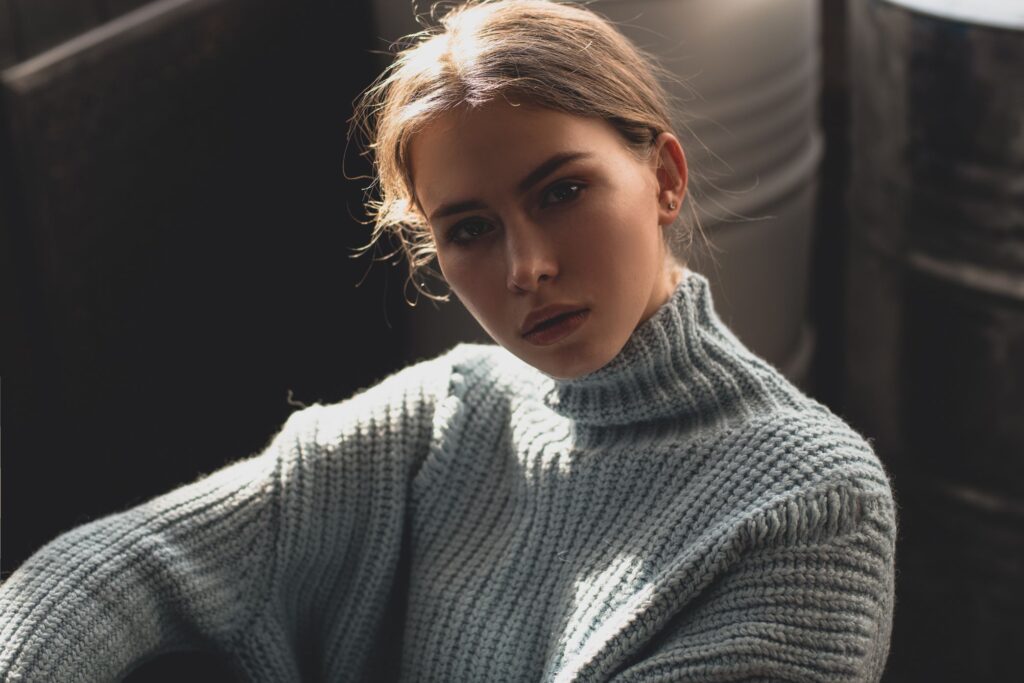 A turtleneck is a form-fitting sweater or shirt with a close-fitting, round neckline that can be worn as both casual and formal wear.
The turtleneck is a wardrobe staple for men and women and can be found in various colors and styles.
The Parka
The parka is a winter coat designed to keep the wearer warm in cold weather. Caribou Inuit in northern Canada created parkas from animal skins and fur to provide insulation against the bitter cold.
Today, parkas are made from synthetic materials like nylon or polyester and come in various styles, from practical to fashion-forward. If you're interested in fashion, you should check out these fashion model jobs in Vancouver on Jooble!
The LBD (Little Black Dress)
The little black dress (LBD) is a timeless fashion staple every woman should have in her closet. This versatile piece can be dressed up or down depending on the occasion and can be accessorized to create endless different looks.
The Flannel Shirt
The flannel shirt is a must-have for any Canadian wardrobe! This trend became popular among loggers and farmers in the early 20th century for its durability and warmth.
Today, flannel shirts are worn by everyone from hipsters to preppies and can be dressed up or down depending on how they're styled.
Puffer jackets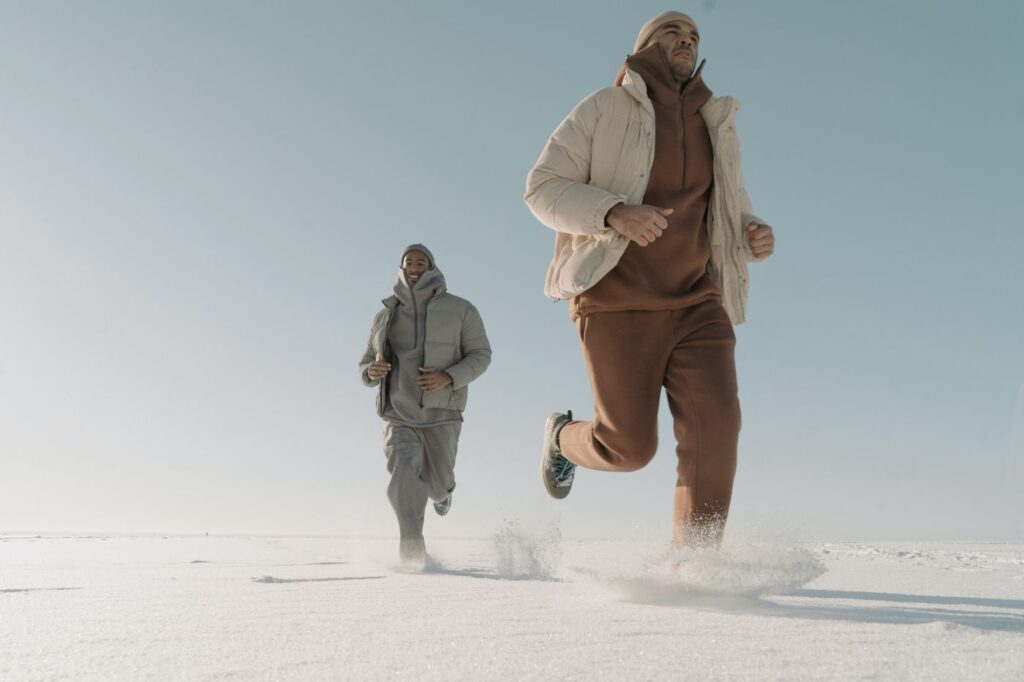 Puffer jackets are an essential piece of clothing for any Canadian wardrobe. They are warm and stylish and come in various colors and styles to suit any taste.
Whether you're looking for a simple and understated jacket to keep you warm during the winter months or a more fashionable option to wear out on the town, there's sure to be a puffer jacket that's perfect for you.
Yoga pants
Yoga pants are a must-have for any modern woman. They're comfortable and stylish and can be worn for any activity, from running errands to working out.
With so many different colors and styles available, there's a pair of yoga pants for everyone.
Winter boots
Winter boots are an essential piece of clothing in any cold climate, and Canada has some of the best. There's a style to suit everyone with various options, like stylish leather boots or practical snow boots.
Not only will you stay warm with a pair of quality winter boots, but you'll also be fashionable.
Beanies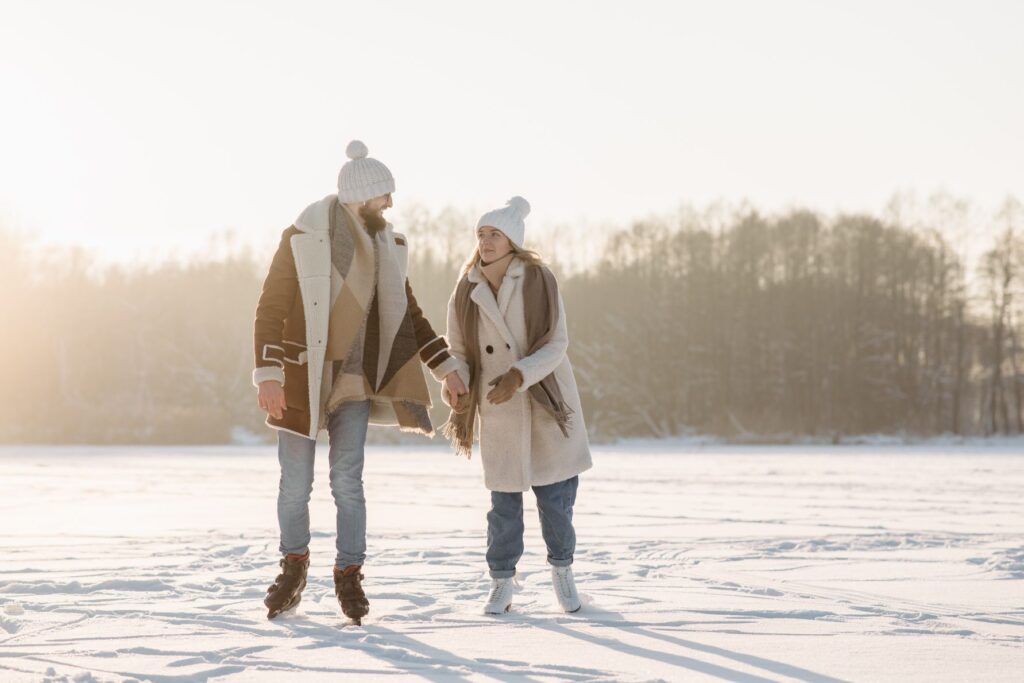 Beanies are a great option if you're looking for a way to keep your head warm this winter. They're trendy, come in various colors and styles, and keep you cozy all season long.
Sweaters
Sweaters are a great way to keep warm when the weather starts to cool down, especially in Canada.
They come in all different styles and designs, so you can find the perfect one to suit your taste, and they're also cozy and comfortable to wear.
Scarves
Scarves are a great way to accessorize any outfit. They can dress up a casual outfit or add a touch of color to a more formal one.
They're also very practical in colder weather, providing warmth and style. There are many different colors and styles of scarves available, so you're sure to find one that suits your taste.
The knit toque
A toque is a hat typically worn in cold weather, providing warmth and protection for the head and ears. Knit toques are made from various materials, including wool, acrylic, and cashmere.
They come in various colors and styles and can be decorated with embellishments like pom-poms, tassels, and ribbons.
Toques are generally considered a casual type of headwear often worn with casual clothing, such as jeans and a sweatshirt. However, they can also be dressed in more formal attire, such as suits or dresses.
The Crop Top
A crop top is a shirt or blouse with a hemline that stops at the waist, exposing the stomach. A crop top is usually worn with high-waisted bottoms, such as skirts, shorts, or pants.
Crop tops are available in various styles, including tank tops, halter tops, tube tops, and off-the-shoulder tops. The crop top first became popular in the mid-1990s, when celebrities like Britney Spears and Christina Aguilera began wearing them in music videos and on stage.
The style quickly caught on with young women wearing crop tops to clubs and parties. Today, crop tops are a staple in the wardrobes of many fashion-forward women.
Jeans
Last but not least, we have jeans! This timeless wardrobe essential was invented by Levi Strauss, a German-born American businessman who later moved to the United States and founded the Levi Strauss & Co clothing company.
While originally designed for working men, jeans quickly became popular among all demographics thanks to their comfort, durability, and versatility. Denim jeans are now considered one of the most important fashion inventions of all time!
Conclusion
Even if you don't live in Canada, you can still enjoy the benefits of Canadian fashion. These 13 essential items will help you keep warm and stylish all winter long.
We hope you enjoyed our list of Canadian Fashion Essentials! We are happy to be able to compile such a list for you and hope that it has been helpful.
Frequently Asked Questions
What do Canadian people wear?
In winter, people in Canada wear a lot of different things, including traditional Canadian pieces of clothing such as parkas, tuques, Ojibwa shirts, mittens, ear muffs, and so on.
What do Canadians wear in summer?
In summer, people in Canada wear shorts, t-shirts, sandals, and flip-flops. They also wear pants, sweaters, shirts, sweaters, and jackets as well.