We are always here to help you and advise you on choosing a fragrance – but we have also compiled for basic information and some fun questionnaires that may also guide you along the way.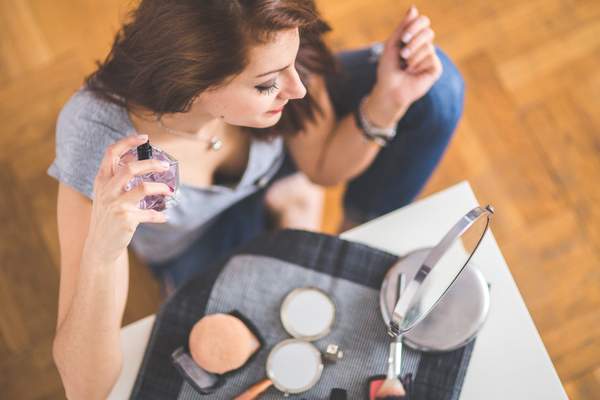 Parfum, EDT, EDP what does it all mean?
Fragrances comes in various strengths; – parfum, eau de parfum, eau de toilette and eau de cologne. These are essentially categories to indicate the level of perfume oils used within the fragrance. The higher the ratio between the pure perfume oils and water/alcohol the weaker the potency.
Parfum or Perfume: contains the highest level of perfume oils generally 20% – 50%. It is strong, long lasting and expensive! A parfum would be expected to last in excess of six hours – a little goes a long way.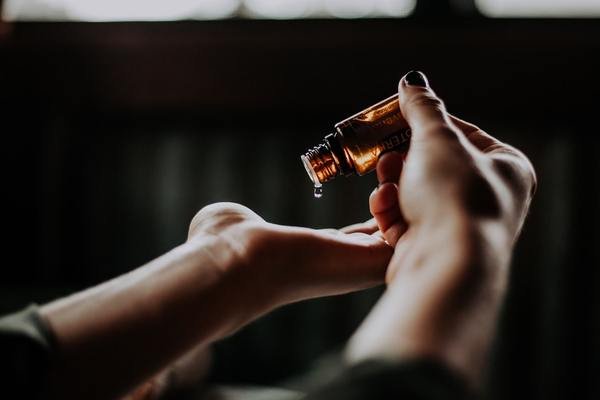 Eau de Parfum or EDP contains the second highest levels of perfume oils and is very popular. At a concentration of 15-22% it is slightly lighter than a 'pure' parfum but may not be any less expensive. You could expect an eau de parfum to last four to five hours.
AmyandRose offer a number of Eau de Parfum fragrances:
Inis Moonlight
Inis Or
Innisfree
Connemara
Eau de Toilette or EdT generally has a concentration of 8-15% perfume oil and is weaker than an EdP and as a result less expensive. This alcohol or water-based perfume is lighter and is often preferred by people who prefer light fragrances. It will generally last up to four hours.
AmyandRose offer a number of Eau de Toilette fragrances:
Eau de Cologne or cologne has a concentration of 4-8% essential oils and is generally light and fresh.
Inis the Energy of the sea is cologne but has concentration would be that of an EdT
Remember when buying your fragrance you can further lengthen the 'life' of the fragrance by layering: using shower gels and body lotions that have been fragrances with your chosen perfume.
Here at AmyandRose, we insist on using the same high quality perfume oils in our gels and lotions as we do for our colognes, eau de toilettes and eau de parfum so you will never be disappointed.
When discussing fragrances the word "notes" will generally come up – so what are perfume notes?
Can we include a general pyramid with no notes and then an option to view each of the fragrance pyramids for Inis etc.
Perfumes are broken down into three stages, these are called the top, middle and base notes, or the head, heart and soul of the fragrance.
Fascinated by the intricate world of fragrances? Transform your knowledge into words. Contribute to our Fashion Write for Us section and enlighten our readers about the essence of perfumery.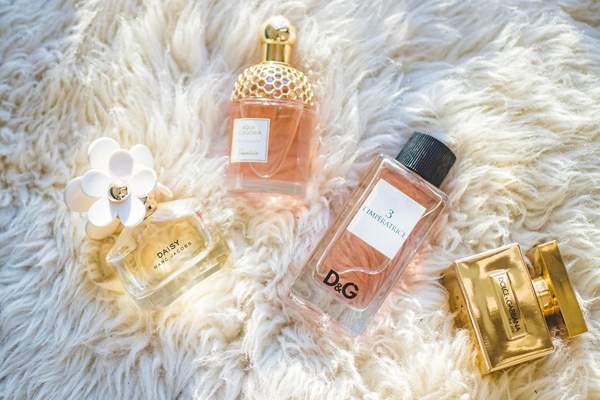 As you can see with the pyramid the top note is the most ephemeral scent impression, this is the first burst of fragrance, just after the fragrance has sprayed.
The top note is the spirit of the fragrance, the first scent one smells and has the shortest 'life' – as per the pyramid. It begins to fade within five minutes to half an hour after the "dry down" of the fragrance (i.e., the evaporation of its alcohol base) and disappears completely within two hours.
The middle note is also called the heart of the fragrance it is the true personality of your fragrance this is how your fragrance is categorized or which 'fragrance family' it belongs to: Fresh, Floral, Woody Oriental. The middle notes develop as the top notes begin to fade and mingle gradually, usually for an hour or more, before giving way to the base notes.
The base notes or the soul of the fragrance are the underlying tones of the fragrance they create its most enduring phase which can linger as long as 24 hours, and often longer, depending on the fragrance form (e.g., parfum, eau de parfum, eau de toilette…). These notes are usually the warmest and most sensual of all the scent's impressions and are typically developed with materials like Amber, Musk, Incense, Sandalwood.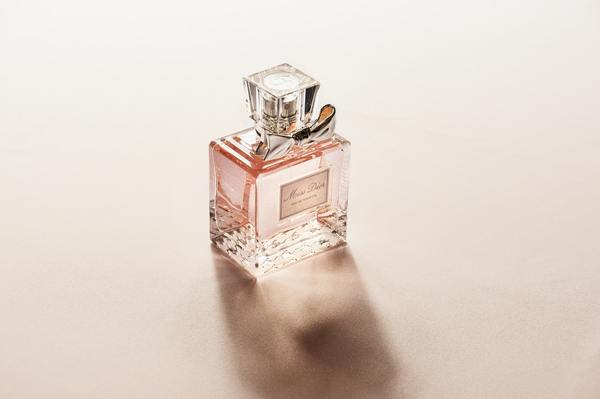 When you first spray your perfume you get an initial burst of fragrance this is known as the top note, we like to call it the head note – this is what you will immediately associate your fragrance with. This burst will only last a few moments and that is why it is so important to let a fragrance settle on your skin.
After a few minutes you get to the middle note or the heart of the fragrance. It will take a number of hours before you get to the base or soul of the fragrance so you must be happy with those middle notes as they are the true character of your fragrance.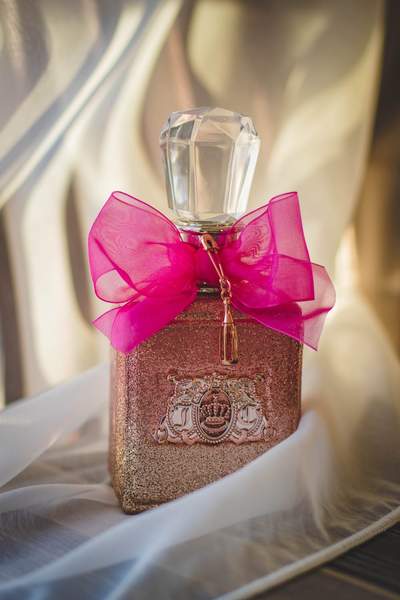 You need to make a connection with a fragrance – if it make a connection with you it can become your fragrance – if you are unsure about the fragrance why not order a tester vials and try it out for the day – see what reactions you get and how it makes you feel.
One way to choose a fragrance is to look at the notes and identify scents you enjoy`: someone who loves floral may enjoy a fragrance with a floral heart reviewing those notes; deep floral such a jasmine, orchids, roses may guide you to Caru or Connemara while someone more partial to apple blossom, white rose centriofioal may prefer Inis Arose.
Here are some fragrances to review:
Inis the energy of the sea
Head Sicilian Lemon,Bergamot, Neroli
Heart Lily of the Valley, Geranium
Soul Cloves & Nutmeg, Sandalwood, Oakmoss & Musk
Be Delicious – DKNY
Head Pomelo, Ginger, Blackberry
Heart Purple Fresia, Orchids, Jasmine
Soul Amber, Myrrh, Patchouli
You may Enjoy – Caru or Innisfree
HUGO Women – HUGO BOSS
Head Mango and Mandarin
Heart Freesia and Violet
Soul Sandalwood and Cedarwood
You may enjoy Inis Moonlight
KENZO Flower
Head White musk
Heart Bulgarian Rose, Wild Hawthorn, Palma Violets
Soul Hedione
You may enjoy Inis Arose, Inis Moonlight
CARU
Head Berries, Bergamot, Sumer fruits
Heart Jasmine, Iris, Freesia, Rose
Soul Vanilla, Bittersweet Ambers and Tonkin Musk
Armani Code
Head Jasmine, Orange
Heart Orange Blossom
Base Honey and Vanilla
You may enjoy – Inis Moonlight or Inis Or
Guelain Samsara
Head Citrus Notes
Heart Jasmine, Ylang Ylang
Soul Tonka Bean, Sandalwood, Vanilla, Iris
You may enjoy – Caru or Innisfree
Davidoff Cool Water Women
Head Watermelon
Heart Lily of The Valley
Base Sandalwood
You may enjoy – Inis the energy of the Sea
Inis Arose
Head Lemons, Bergamot, Palest Pink Geraniums, Muguet
Heart Pink May Rose, White Rose Centifolia, White
Damask Rose Absolute, Turkish Rose Altar
Base Penang Patchouli, Mysore Sandalwood, Vanilla, Incense, Tonkin Musk, Atlas Cedarwood
Opium by YSL
Head Plum, Corriander, Citruses, Mandarin, Jasmine,
Pepper, Bergamot
Heart Cinnamon, Peach, Lily of the Valley, Rose,
Carnation, Sandalwood, Patchouli, Orris
Soul Amber, Vanilla, Coconut, Balsam, Sandalwood, Vetver, Myrrh
You may enjoy – Connemara or Caru
Inis Ór
Head Lemon, Bergamot,Mountain Blood Orange,
Mandarin Oil, Neroli,
Heart Narcissus, Laurel Leaves, Fig leaves, Reddest Geraniums, Mimosa
Soul Incense, Mysore Sandalwood, Atlas Cedarwood, Patchouly, Oakmoss, Pink Pepper, Benzoin, Vanilla
Burberry – Burberry
Head Bergamot, Tagete, Blackcurrant, Green Apple
Heart Jasmine, Sandalwood, Moss
Soul Musk, Vanilla
You may enjoy – Caru
Cacheral – Anais Anais
Head Iris, Ylang-ylang, Vetiver, Cedar, Patchouli, Oakmoss, Musk, Russian Leather
Heart Madonna Lily, Hyacinth, Maguet, Black Currant, Citrus, Jasmine, Rose, Orange
You may enjoy – Innisfree or Caru
Inis Moonlight
Head Mandarin, Watery accord, Cyclamen
Heart Jasmine, Rose, Peach
Soul Musk, Orris, Sandalwood
How are Fragrances categorized?
Are you fresh? Pardon?!
Traditionally fragrances, there are four categories:
Floral
Oriental
Fresh
Woody
Few scent fall neatly into a single category, a floral can be fresh or deep or perhaps fresh with a touch of earthiness and so fragrances are generally subdivided into 12-13 sub categories.
A fresh fragrance can be many things:
Fresh Floral
Fresh Fruity / Berry
FRESH – Marine fresh
Fresh Green
Fresh Citrus
Inis the energy of the sea , Inis Moonlight, Inis Or and Inis Arose – each is fresh and yet each has its own distinct personality.
Fresh
The freshest notes are light, fruity or citrus, and may remind you of the sea or fresh cut grass. These are perfect perfumes for those who love summertime, being outdoors or a scent that is light easy to wear.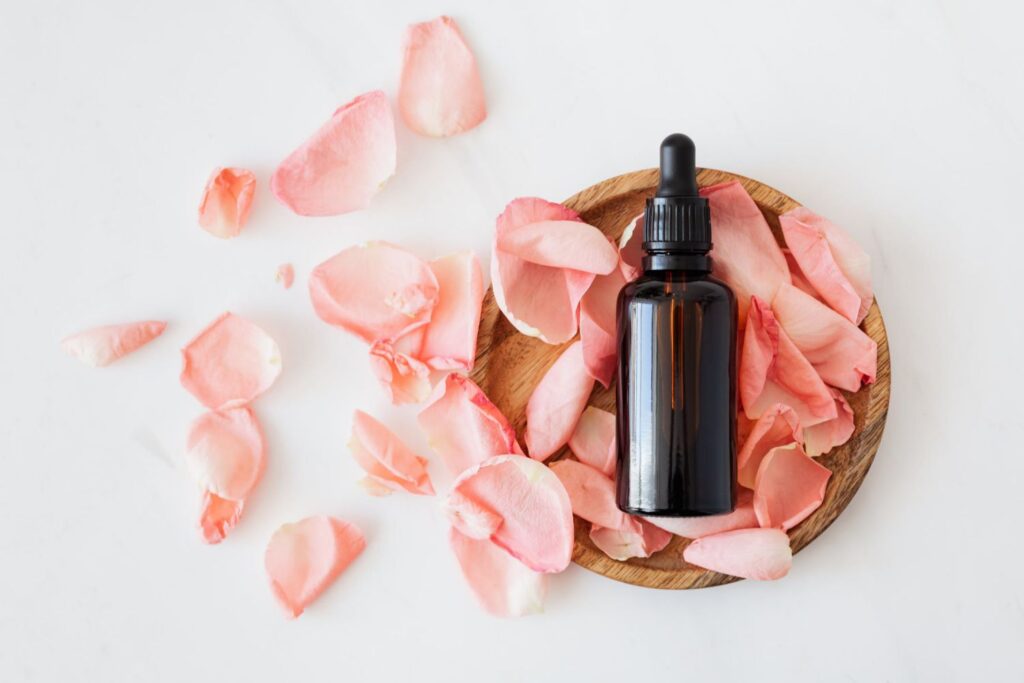 These are fragrances for people who love to be out an about but don't want to be constantly be reminded they wear a fragrance, Inis the energy of the sea transports you to the beach on a Summer's day that is why we think is such a perfect fresh fragrance,
Examples include
Inis the energy of the sea by FOI
Escape by Calvin Klein
Light Blue by D & G
Aqua DiGio by Armani
Issey Miyake
Inis Ór by FOI
Guerian L'Eau
Floral
The soft, feminine, romantic smell of fresh-cut flowers are reminiscent of roses, gardenias, jasmine, and lilies. So many fragrances fall under this category, probably because flowers are so versatile. Floral notes can range from a soft and gentle to rich and deep.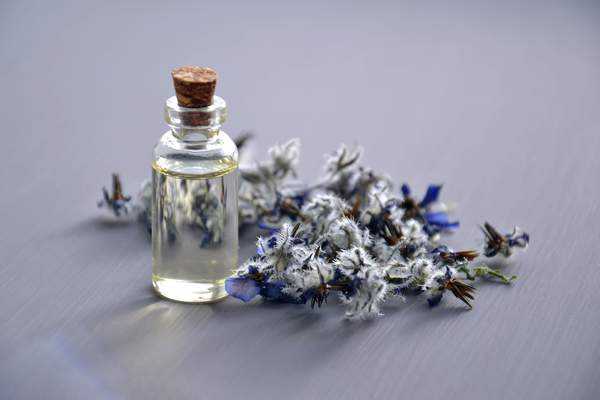 Inis Arose has a citrus top note and spring flowers keeping the rosy heart soft and fresh. Innisfree with its deep floral heart of jasmine and roses also has powdery characteristics giving it a very different personality.
Examples include:
Inis Arose by FOI
Pleasures by Estee Lauder
Be Delicious by DKNY
Innisfree by FOI
J'Adore by Dior

Oriental
Oriental notes are rich and sophisticated, perfect for evenings, and as the lighter summer air moves to autumn and when many of the perfumes in this category tend towards the citrus side, but there are plenty of floral aspects too. Their defining notes are spicy, and you will often smell patchouli, sandalwood, and/or vanilla in them.
Examples include:
Shalimar by Guerlain
CARU
Burberry by Burberry
Sui Dreams by Anna Sui
Woody
Think of cedarwood, pine, moss and amber with oriental and green touches. These are more citrus and classical smelling than floral. Perfect for people who are down-to-earth and romantic.
Examples include:
Knowing by Estee Launder
Cerruti by Cerutti
Halston by Halston
Rush by Gucci
Wearing a fragrance
The wonderful thing about fragrance is, is that it locks with your personal body chemistry and a fragrance takes on a little of your personality – remember you should always wear the fragrance not allow it to wear you. We believe that our fragrances are so popular in Ireland and around the world because they become your personal perfume.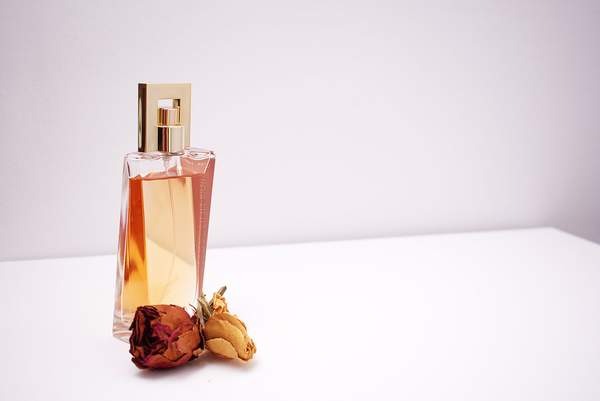 They are not overpowering – we get e-mails and letters from customers to tell us that fragrance is not allowed in the office but they are allowed to wear our fragrances as they smell so good and are not obtrusive!! Inis the energy of the sea is a firm favorite with Aer-Lingus (Irelands National Airline) as it is suitable to be worn in confined areas.
Paloma Picasso once said; "A perfume is like a piece of clothing, a message, a way of presenting oneself … a costume … that differs according to the woman who wears it"
When choosing a new fragrance or a fragrance as a gift always remember that dry down period – the initial attraction wears off quickly – you need to be sure that you can live with your fragrance so try it on and then 'live' with it for a hour or two to see how you feel wearing it.
In terms of where to wear your fragrance we would recommend your pulse points (behind your ears, crook of your elbow, the back of your knees, this will allow your body heat to dry off the alcohol and disseminate the fragrance. Alternatively spray into the air and walk into the fragrance – with Inis Arose you can imagine you are Aphrodite being showered with flowers or when wearing Inis you are walking by the beach on a Summer's Day.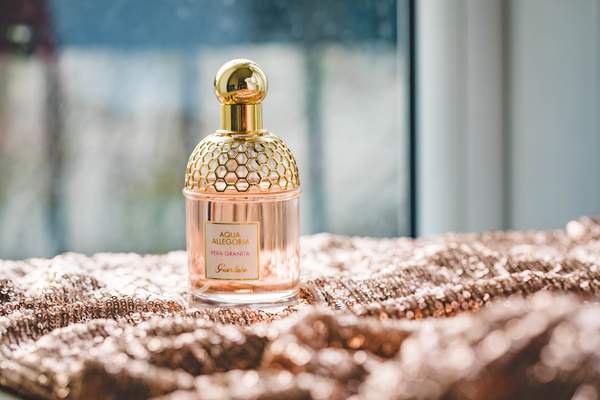 The feel of the sun on your face revitalizing you. The middle note of lily of valley adds a soft freshness, reminiscent of a fresh summer breeze, Arthur was incredibly skilled in how he worked with lily of the valley for this middle note it is not overly sweet yet still retains the delicacy and softness of the flower. The base note of oak moss, sandalwood nutmeg and cloves adds enduring warmth without being too woody and has soothing character to it – almost like a barefoot walk by the beach.
Looking for the perfect gift – here are our suggestions:
Light & Fresh: Inis, Inis Arose, Inis Or, Inis Moonlight
Rich and Decadent: Caru, Connemara, Sonas
Classic with a twist: Caru, Inis Arose, Innisfree, Sonas
Floral Guide: Inis Arose, Inis Moonlight
Someone who just loves fragrances?
Inis Arose – nominated for Fifi and shortlisted by Vogue
Inis Or – created by Goti Award winner Sophie Labbe
Inis – created by the genius of Arthur Burnham, 1 million people cannot by wrong!
For that someone special
Inis Moonlight – delicate, soft, divine
Caru – complete with a love poem
Inis Arose – Inspired by the Goddess of Love fresh floral with citrus top notes
Patrick – a classic male fragrance, green and fresh, smells like a mens cologne should
Inis – a unisex cologne that is as refreshing a walk by the ocean ; invigorating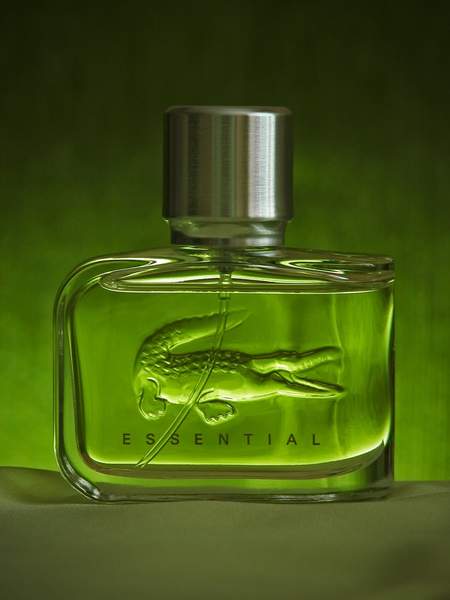 Great Gifts to have on stand by.
Inis Body Lotion and Shower Gel – great for layering, perfect way to start the day
Sweet Lavender Shower Gel & Hand Cream Gift Set – new Mum, stresses student, busy individual, perfect gift of relaxation
Heather & Moss Gardeners Hand Cream – divinely rich and will soften the roughest hands.
Inis Solid Cologne Compact – perfume oil set in the cutest mirror compact perfect, even the smallest of clutches.
Haven't got a clue
Inis Gift Set – one million people cannot be wrong
Hand Cream – Gardeners or Lavender always popular