So, the holiday is just around the corner? It is crazy how quickly this year has passed. And with everything we have experienced this year, you probably are waiting excitedly for the joy and celebration of the holiday. Despite the rush, there's something special about experiencing all the little moments that make up the holiday season, from decorating your home to spending time with loved ones.
For many of us, the holiday is a time of yearly decoration traditions. We usually adorn our homes with beautiful decor to add a touch of magic and warmth to them. It's amazing how a few twinkling lights, some cozy blankets, and a wreath on the door can transform a space and make it feel more festive. And if you want to make it more magical, add holiday outdoor inflatables to the mix.
These whimsical, outsized decorations have become a beloved and regular feature of all holiday celebration occasions. They have an innate ability to bring a sense of wonder, creativity, and even a playful touch to your decoration setup. In this article, we will explore how outdoor inflatables have become integral to common celebrations and holidays.
Common Celebration Where Holiday Outdoor Inflatables Can Be Used
You can use them to decorate your yard for Christmas, Independence Day, birthdays, New Year's Eve, and more. They're so whimsical and bring great joy and laughter to any party or gathering. Plus, they're a great way to express your unique style and personality. You can get Custom Inflatables, designed in your unique style and designs to meet your party needs; as with inflatables, there are no limits to your creativity.
Here are a few ways to use them during the holiday celebration.
Christmas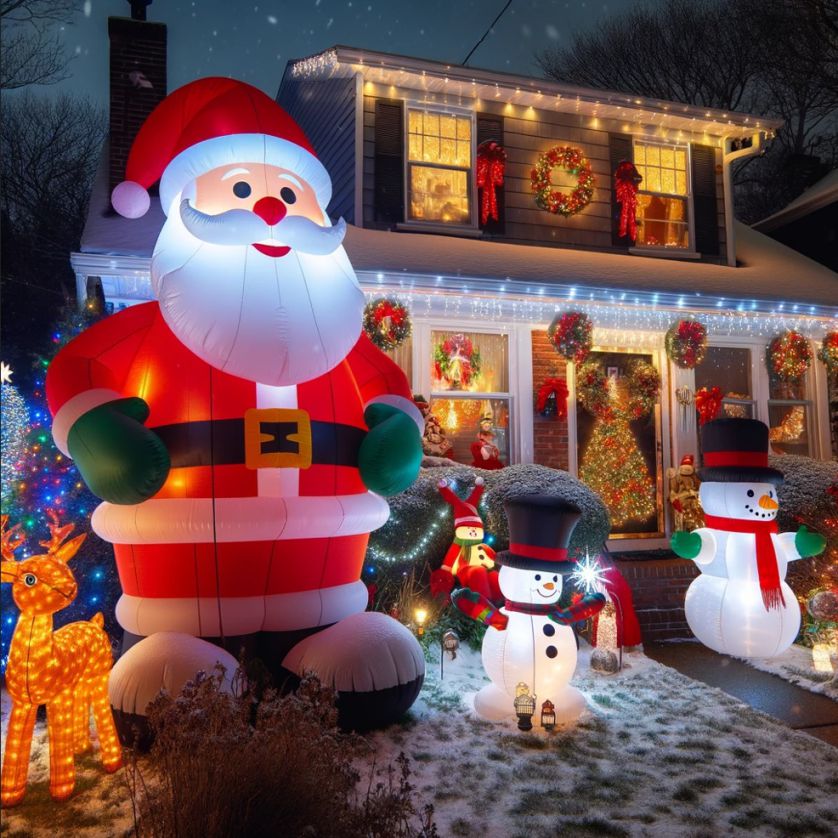 Christmas is here, so adding inflatables to your outdoor decorations is a good time. You can use giant inflatables in various ways, depending on the look you want for your celebration. For example, if you want to create a festive front yard, you can get a giant inflatable Santa. Please place it in your yard or roof so everyone can see it. They come in various poses, from waving to carrying a sack of presents. This adds a cheerful and inviting atmosphere to your front yard.
Other inflatable figures you can get for Christmas celebrations are snowmen, reindeer and sleighs, and snow globes. And if you are religious, you could also get inflatable representations of the biblical story of Christmas, such as angels, the three wise men, shepherds, and the iconic stable.
New Year
New Year's Eve is typically celebrated with fireworks and champagne toasts at the stroke of midnight. However, you can add inflatable decorations to the mix to make your New Year's celebration more unique and exciting.
There are many fun and creative ways to incorporate inflatables into your New Year's Eve party décor, from inflatable champagne bottles to giant party hats and balloon drops. These decorations will add a touch of whimsy and playfulness to your celebration and provide great photo opportunities for you and your guests to capture the memories of the special occasion.
Birthday Celebration
Inflatables add fun, cheer, and excitement to birthday celebrations. Whether it's a child's birthday or an adult gathering, there are plenty of ways to use inflatables to make the party more enjoyable and memorable.
Bounce houses are always a hit with kids. They can jump and play to their heart's content. Adults can also enjoy bouncing around in a bounce house. Other inflatable options for a birthday celebration include inflatable arches, inflatable tunnels, inflatable slides, and an inflatable photo booth. If you want to make it even more impressive, you should customize it to fit the party theme to create a more immersive experience for the guests and keep everyone entertained for hours.
Halloween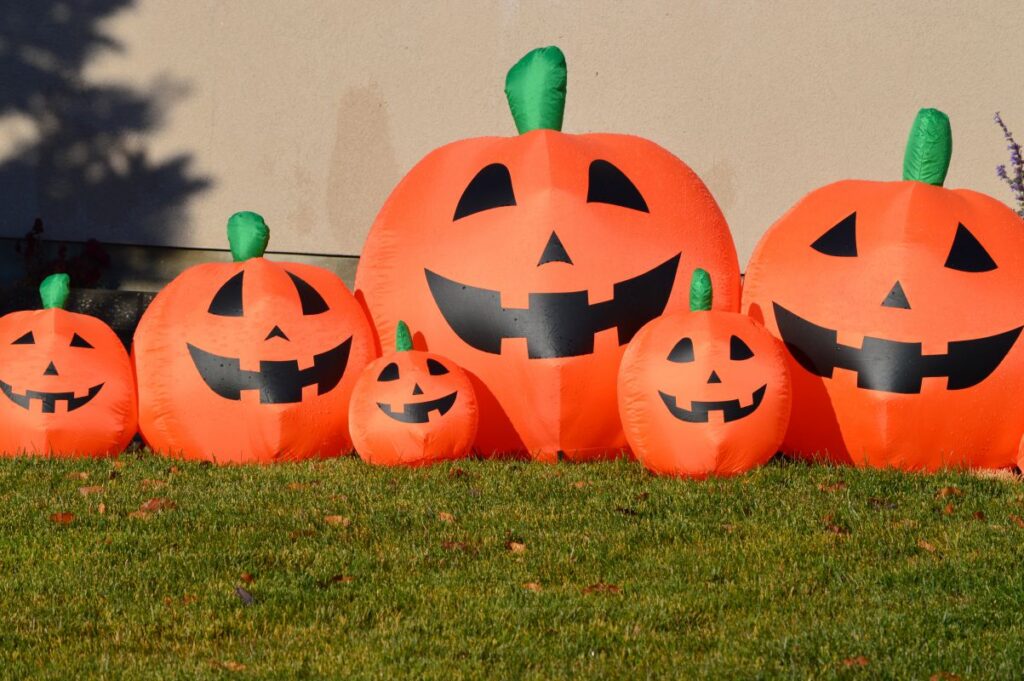 Inflatables are a great way to transform your outdoor space into something that matches the Halloween vibe. Inflatable decorations are visually captivating and can create a playful yet scary ambiance. There are plenty of ways to use inflatables to celebrate Halloween. For example, you could get an inflatable haunted house and place it in your yard. To make it even more frightening, you could add speakers to produce spooky Halloween sounds and eerie lighting to create a bone-chilling effect.
Other Halloween inflatables include pumpkins, spiders, ghosts, and ghouls. They are available in various sizes and can be used to achieve your desired goals. If you are looking for a specific Halloween character, such as a witch, werewolf, or mummy, you can contact an inflatable manufacturer to have one custom-made.
Final Note
Inflatables can be the special, spectacular decoration you need to create the perfect vibe for your party. You can easily customize and get them in any size and color. They add a unique setting and are a great way to make your celebrations and holidays feel extraordinary.