Utah, widely known for its picturesque landscapes and outdoorsy lifestyle, offers something just as unique and engaging: its food scene. You may be surprised to learn that the Beehive State has an incredibly diverse and inventive culinary landscape. Trust me, if you're a foodie looking for the next best thing, don't skip Utah. Local eateries don't even have to buy views on TikTok to promote their establishments; they're already buzzing with locals and tourists alike. So, let's dive into what makes Utah's food scene a mouth-watering, one-of-a-kind experience.
A Melting Pot of Culinary Influences
At first glance, Utah might not seem like the obvious choice for culinary diversity, but don't let that deceive you. The state boasts a mix of traditional American, Mexican, and even European cuisines influenced by the various immigrant communities that have made Utah their home. In Salt Lake City, you'll find a little bit of everything: from artisanal bakeries churning out European-style pastries to taco trucks serving authentic Mexican delicacies.
This blending of cultures is the secret sauce that spices up Utah's culinary landscape. Picture this: one day, you could be relishing a Navajo Taco made with fry bread at a local fair, and the next, you're savoring a steaming bowl of Pho at a Vietnamese eatery. It's this cultural interplay that keeps Utah's food scene both exciting and innovative.
Local Ingredients Take Center Stage
Farm-to-Table Movement
Utah has seen a significant rise in the farm-to-table movement, emphasizing the use of locally sourced ingredients. Restaurants like Pago in Salt Lake City make it a point to support local farmers, ranchers, and artisans. Their seasonal menu is a tribute to Utah's agricultural diversity, showcasing ingredients like Utah trout, farm-fresh vegetables, and even local cheeses.
Craft Breweries and Distilleries
Not just limited to food, the "local-first" ethos also extends to beverages. Utah is home to a growing number of craft breweries and distilleries. Places like High West Distillery in Park City offer unique whiskey blends that you won't find anywhere else. So, not only do you get to taste the locale in your food, but you can also sip on a bit of Utah's craftsmanship in your glass.
Community-Centered Eateries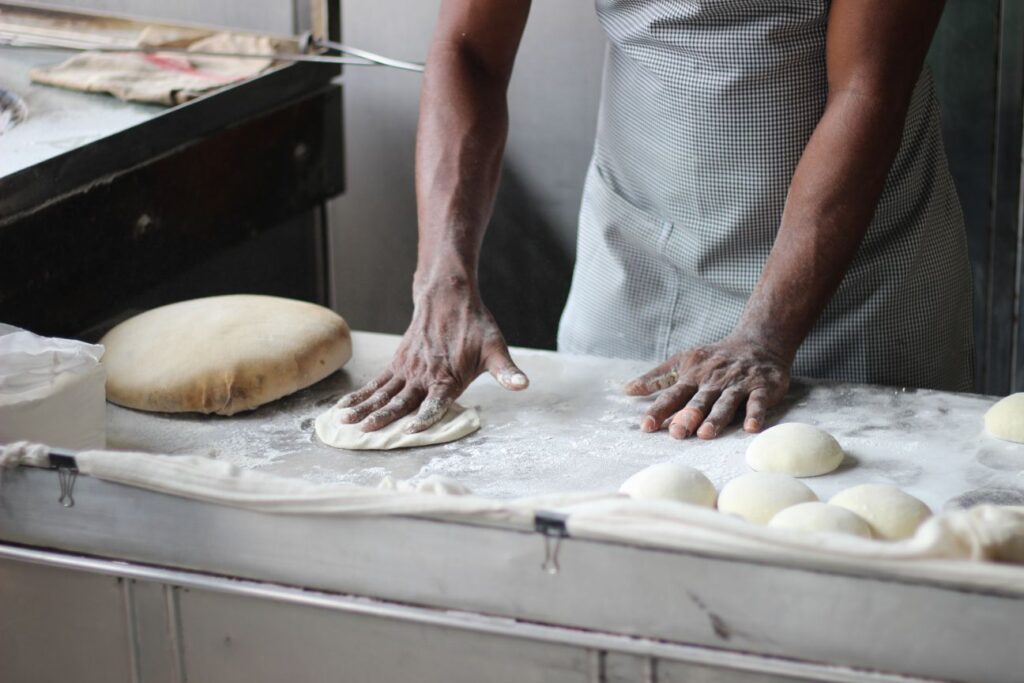 One thing that stands out in Utah's food scene is its community-centered approach. Places like Eva's Bakery in downtown Salt Lake City embody this ethos. It's not just a bakery; it's a gathering place where you can enjoy good food, good company, and good vibes. The same goes for communal dining experiences offered by restaurants like The Rest, a hidden underground gem that offers a unique setting for group dining. These spots are more than just eateries; they are places where people come together to celebrate life's simple pleasures: food and friendship.
The Growing Trend of Food Halls
Food halls are becoming increasingly popular in Utah, especially in Salt Lake City. Think of them as upgraded food courts but with artisanal flair. Places like The Gateway offer a plethora of dining options under one roof. Whether you're craving sushi or feel like diving into a gourmet burger, these food halls have something for everyone. They are a testament to Utah's food scene's diversity, offering a one-stop-shop for multiple culinary adventures.
The Quintessentially Utah Dishes
While we discussed the diversity and community-centric nature of Utah's food scene, let's not forget the classic dishes that are quintessentially Utahn. For instance, the state's beloved "fry sauce," a ketchup and mayonnaise blend, can be found at almost every local burger joint. Or how about some Jello salad, a nod to Utah's unique cultural background?
The Sweet Side of Utah: Desserts and Bakeries
Utah also has a sweet tooth, and it's hard to miss the proliferation of bakeries and dessert shops that pepper the state. Whether you're into macarons, chocolate truffles, or artisanal ice creams, Utah has you covered. Gourmandise The Bakery in Salt Lake City, for example, offers pastries and desserts that are as delicious as they are visually stunning. If you're in the mood for something indulgent, you're sure to find it here.
Festivals and Food Events
Lastly, what adds an extra layer of uniqueness to Utah's food scene is the myriad of food festivals and events that take place throughout the year. Whether it's the famous "Taste of Utah" festival that showcases local culinary talent or the numerous farmers' markets like the Downtown Farmers Market in Salt Lake City, these events offer a fantastic opportunity to sample a wide range of what Utah has to offer, all in a fun and festive setting.
Final Thoughts
Utah's food scene is a captivating blend of diverse influences, local ingredients, and community-centered experiences. Topped off with a growing trend of food halls, iconic local dishes, sumptuous bakeries, and lively food festivals, the culinary landscape here is rich and ever-evolving. So the next time you're in Utah, don't just explore its natural wonders—embark on a culinary adventure that you won't soon forget.