Around 61 percent of Americans surveyed by OnePoll on behalf of the Spanish Rias Baixas wine region said they would like to try new food, and around 77 percent said they would love to be more adventurous.
Having a sophisticated palate isn't about hopping from one Michelin-starred restaurant to the next but about enjoying a wide array of foods and the cuisine of various cultures.
The events of 2020 did plenty to pique Americans' interest in exploring new cultures through food, which was great news for both adults and children in millions of households. If you have just had a baby, know that it is never too early to instill a passion for food in them. The following tips may inspire you to turn your home into a smorgasbord of flavors, fragrances, and textures.
The Fascinating Flavors of Breast Milk
Babies can first come across new flavors through breast milk. For instance, if you have a delicious Thai meal and nurse your baby around an hour later, they will detect notes of ingredients like ginger, garlic, and coconut.
Research shows garlic flavors make their way into mothers' milk, peaking between one-and-a-half and three hours after consumption. Research also indicates that babies remember the flavors they experience.
In one study, mothers were asked to drink four types of vegetable juice (including carrot juice) for one month for the first few weeks after their babies were born. When the babies were eight months old, they showed less negativity in response to carrots than the control group babies.
Research conducted in 2017 (Forestell et al) shows that breastfed babies were less likely to be picky eaters. A 2018 study (de Wild et al), meanwhile, found that breastfed babies were more likely to eat vegetables during their early childhood.
Presenting Children With Various Foods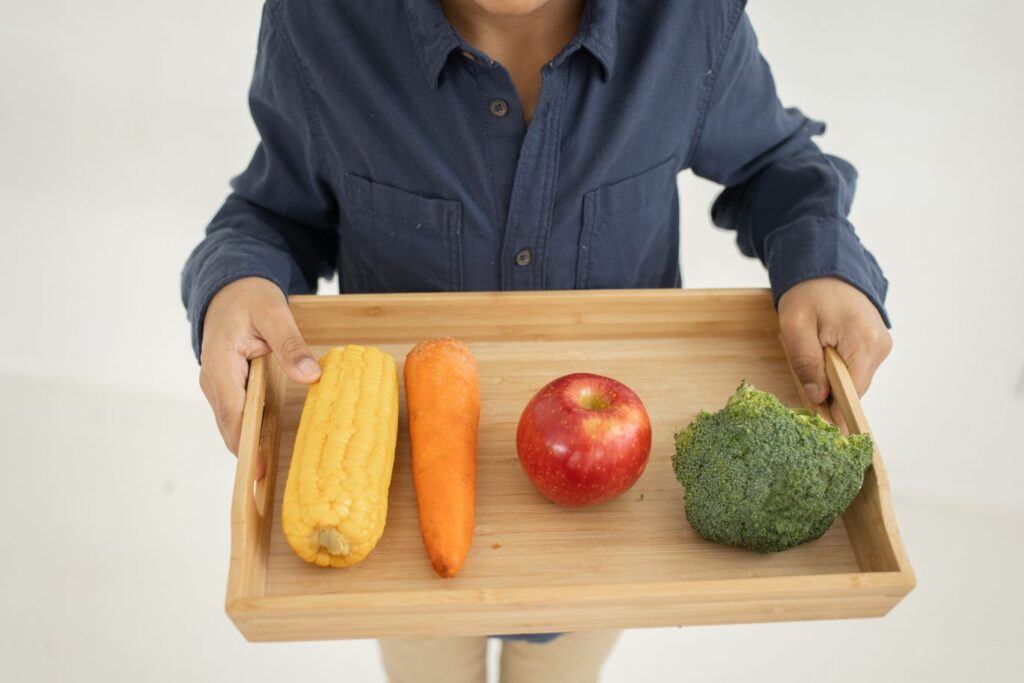 Once your child is weaning, you may try various purées with ingredients like broccoli, carrots, pears, apples, and peas. You can enhance the flavors of these foods by adding a pinch of herbs or spices.
As a general rule of thumb, do not feed them any spices or ingredients that an immediate family member is allergic to, and keep an eye on your baby whenever they try new foods.
Some popular spices and ingredients they might like include cinnamon, nutmeg, mint, basil, mild curry powder, garlic, rosemary, clothes, parsley, and freshly squeezed lemon juice.
Broadening the Range of Foods Your Child Can Access
Children learn by example, and nowhere is this more true than at the dining table. When your child starts enjoying solid foods, be reluctant to assume that the food you are consuming is "too strong" or "too adult" for their taste buds.
Toddlers and young children can have surprisingly adventurous palates, which can be enhanced by offering them access to different foods. If your child dislikes a dish or ingredient, make sure to reintroduce it at a later date instead of avoiding it.
It may take several tries before your child enjoys foods like fish, Brussels sprouts, or papaya.
Moreover, a child who dislikes a specific food one year may become a huge fan a few years later.
In addition to presenting your child with new ingredients, aim to serve dishes from different cultures at home. From miso to bibimbap, adobo to ube, there are so many exciting dishes that your child can discover.
Teaching Kids to Cook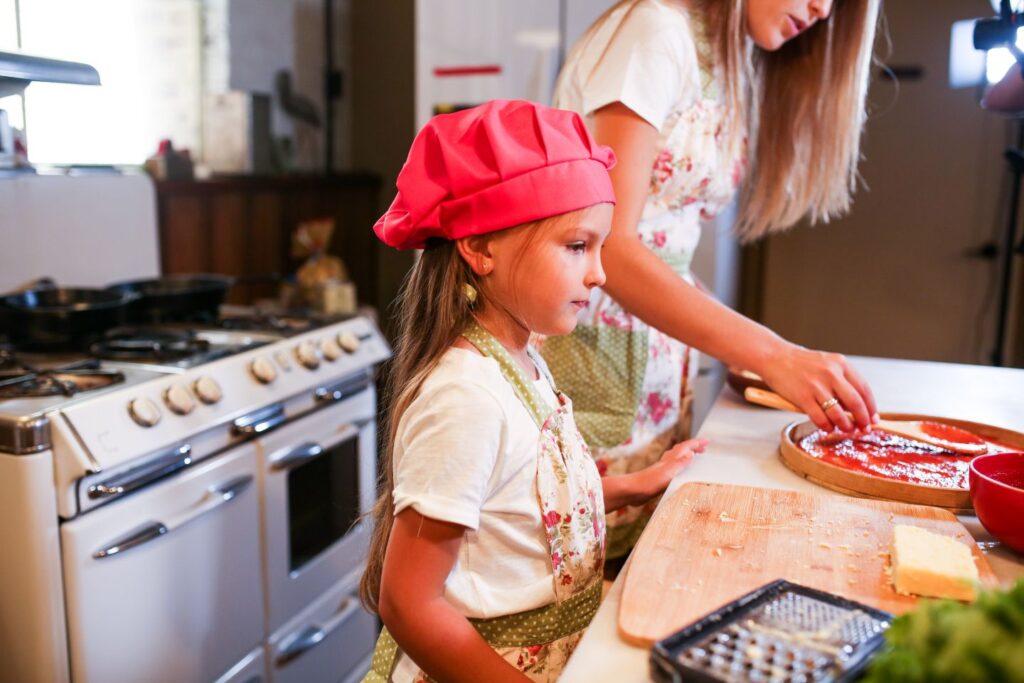 The Kitchen Confidence Survey, which featured over 4,000 parents of children in the United States, Canada, and the United Kingdom, found that 96 percent of parents in the U.S. feel that it is important for children to know how to cook or bake.
However, 64 percent were not confident that their children could follow a recipe. Getting kids excited about cooking is easy. Go online and pick one recipe a week to prepare alongside your kids. Take them shopping for ingredients, teach them about the different parts of a recipe (ingredients, cooking instructions, and serving instructions), and cook something new every weekend.
Ensure they have kitchen tools for tots to keep them motivated and safe. Invest in key equipment such as child-safe knives, small whisks and bowls, fashionable aprons, and their own chef's hat. Make it easy for them to cook with you by providing them with a step stool, non-slip bowls, and measuring cups and spoons.
Dining Out
Take your children for a meal out once in a while, and prioritize restaurants serving homemade food. Try a new place every time and try to recreate some of the recipes they love the most. Dining out doesn't have to be expensive.
Head to food fairs and markets and try food truck specialties like Vietnamese banh mi sandwiches, shaved Italian ice, crêpes with a myriad of toppings, falafels, stone-baked pizza, Indian food, and soft tacos.
Talk with chefs and ask them about their food philosophy, so older children can understand and discuss slow food, the value of organic produce, and treating produce with respect.
It is never too early to entice your kids with the fabulous world of flavor. If you are breastfeeding, try an array of foods, so your baby can appreciate subtle differences when they feed.
Make sure your children can access foods from different cultures at home and away, dining at establishments that prioritize quality and traditional techniques.