Over the past decade, we have seen more of a focus on the sustainability and ethics of the fashion industry. Many people have chosen to take on board the impact on the environment and the mistreatment of workforces, to reduce waste and make the world a kinder and cleaner place.
But when deciding to make your wardrobe more sustainable, it can be a little confusing where to start. To help, we've put together a simple 5 step guide, covering actions you can take to help buy more sustainable fashion pieces.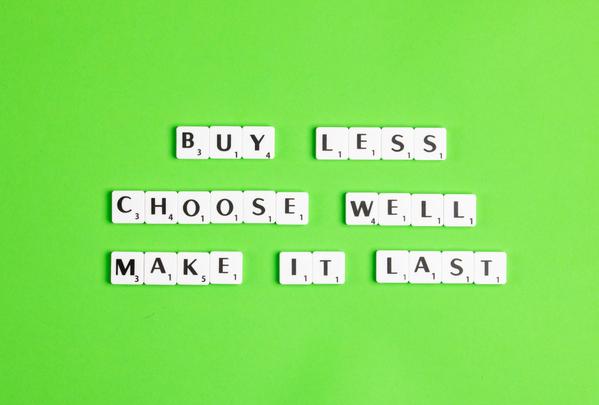 Only buy things you are likely to wear time and time again
As a population, over time we have become a throw-away society due to the influence of consumerism, and unfortunately, this doesn't exclude clothes. As fashion trends change and purchasing items online can be done so cheaply, it can be easy to fall victim to a fast turn-around wardrobe.
However, in the interest of adopting a more sustainable approach, when purchasing new items, it is important to focus on the number of times you are likely to wear the piece and how long the trend is going to last.
Over the past 10 years, we have seen some pretty outrageous trends throughout the fashion industry. From thigh high boots to jeans which were more absent than present. Whilst highly fashionable during their time, this type of trend never remains relevant for long, meaning these items are more likely to get discarded.
Therefore, when choosing items for your wardrobe, consider how likely the trend is going to remain 'in' and try to steer clear of the more outrageous stuff on the market.
Know your brands and their processes
As well as the longevity of an item, the way in which it is created is also of great importance when looking to move to a more sustainable wardrobe. Some brands have been slandered across the press over the past few years due to their unethical manufacturing, and environmentally damaging processes.
Therefore, when moving towards sustainable fashion, it is essential you get to know the brands you are buying from and the processes they use to create their fashion pieces, so you can focus on using the most sustainable fashion consultants and brands. Furthermore, it is important to understand the type of materials used for their garments.
In an attempt to be more sustainable, many brands now use GOTS certified cotton. In order to receive the accreditation, everything is monitored from point of growth, chemicals used, consumption of water, and the overall supply chain.
Buying from a brand that uses material, such as GOTS certified cotton, can have a very positive impact on the environment.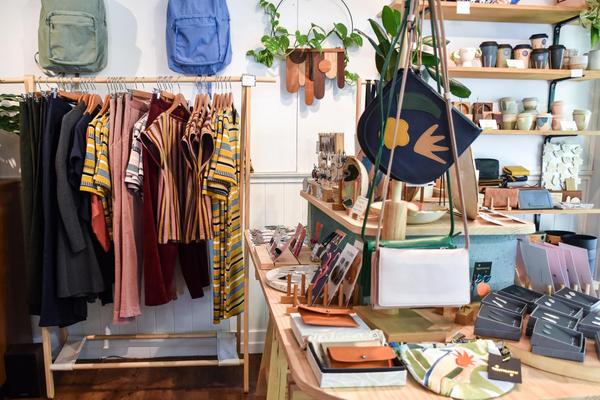 Buy second hand
Moving towards a sustainable wardrobe doesn't necessarily mean you have to buy from the brands themselves, or even new for that matter. Charity shops and thrift shops offer a huge range of secondhand clothing, and whilst it's original processes may not have been as sustainable as you would have liked, buying secondhand does mean the item is still in use and therefore, not contributing towards waste.
This also works the other way round. Whilst you can make every effort when shopping to only buy items with longevity, there will always be some instances where you can no longer wear some of the items in your wardrobe, such as them no longer fitting.
When this occurs, it is important to donate the pieces and keep them in the 'wearing circle' to ensure we all do our bit to reduce the amount of waste produced by the fashion industry.
Shop cheap, shop twice
With budgets increasingly getting tighter, it can become difficult to justify spending a significant amount on an item of clothing when there is an equivalent online for a couple of quid. But with the fashion industry more than any other, it's true – Cheap items don't last.
Not only in the long run are you likely to spend the equivalent on clothes by buying cheap items, but you are also likely to end up creating double the amount of waste. So it is possible for a sustainable wardrobe to be of benefit to your bank as well as the environment.
Read the label
Finally, and probably the most simple of all the steps is to read the label. With sustainability growing within the fashion industry, and so many brands making moves to become more environmentally friendly – They want to shout about it!
As a result, if the material used, the process, or even the packaging is at all sustainable, it is likely it will be mentioned somewhere on the label. A quick read of the attached tags and labels can help you understand if the item is a good piece to wear.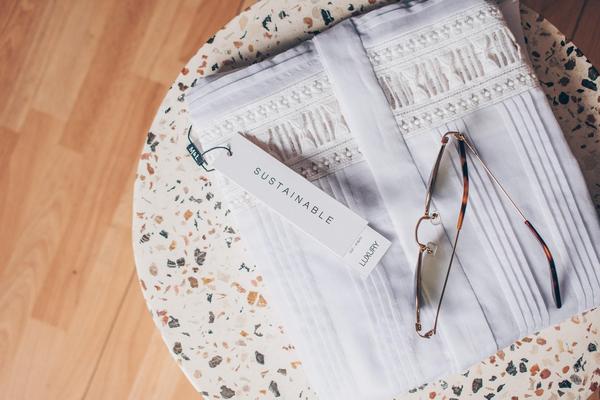 Sustainable Fashion – Better for everyone
Adopting sustainable fashion into your wardrobe helps everyone. From the environment to those creating the fashion items and finally, your bank – The processes and quality associated with sustainable fashion mean everyone's a winner.
Hopefully, these 5 simple steps will help you get on your way to a more sustainable wardrobe.