Parties are bubbly and joyous celebrations and as such, the variety of gifts plays a key role. With all fascinating decors and arrangements comes the glimmer of gifts. Personalized baby shower favors have evolved over time in varied forms, color, size, shapes, usability, etc.
However, the ones that are customized differ much as compared to those ordinary gifts that are available in the market. More information on the classic collection of baby favors have been given below.
10 ways to impress the guests coming to your event
One can show a little love gesture through its creativity, the customized gifts show the giver's gratitude and modesty towards its guests. Your guests will be glad by the kind gesture that you have shown through your gifts.
It is indeed a unique way of gifting, as anything that is custom is given out of love and such gifts are treasured by many for a long time.
Below are 10 adorable party favors:
1. Custom Hand Sanitizer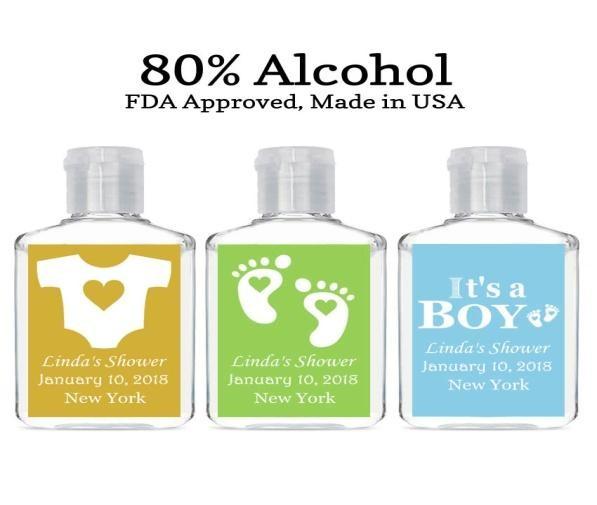 $0.53
Make your celebration a hygienic one, by gifting this cute hand sanitizer that is 30 ml in size. This hand sanitizer contains 80% alcohol for extra protection. It is handy and can be productive for daily use.
2. Candle Favors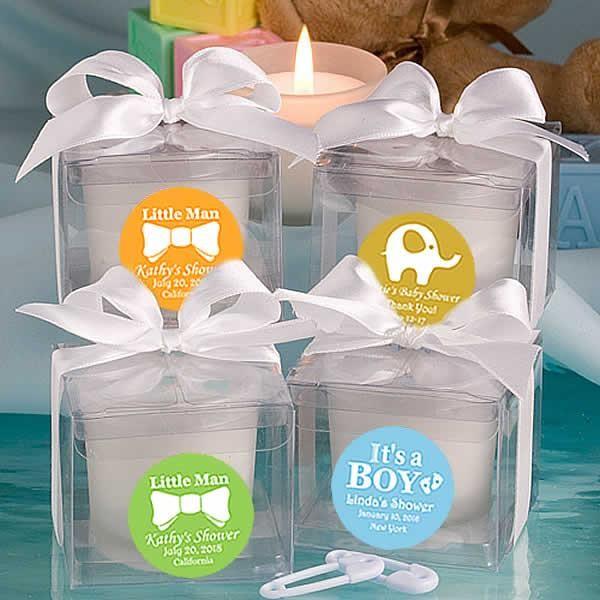 $1.52
Another beautiful favor on my list is this sweet white candle which comes in a square plastic box tied with a glossy neat ribbon, giving it a luxurious look for your guests. It is customized to your creativity.
3. Custom Scented Heart Candles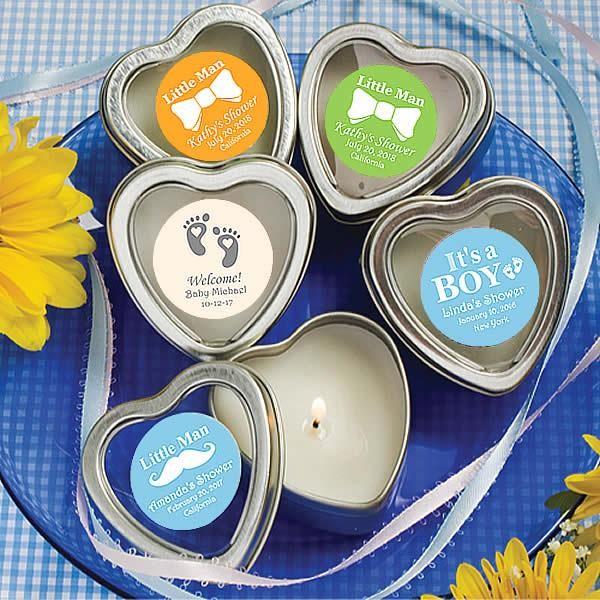 $1.06
For a celebration surrounded by love and joy, pampering your loved ones with this love-shaped candle would enlighten them with heavy and memorable delight. Get this beautiful mini heart-shaped candle also as personalized baby shower favors to flatter your loved ones.
4. Custom Glass Coasters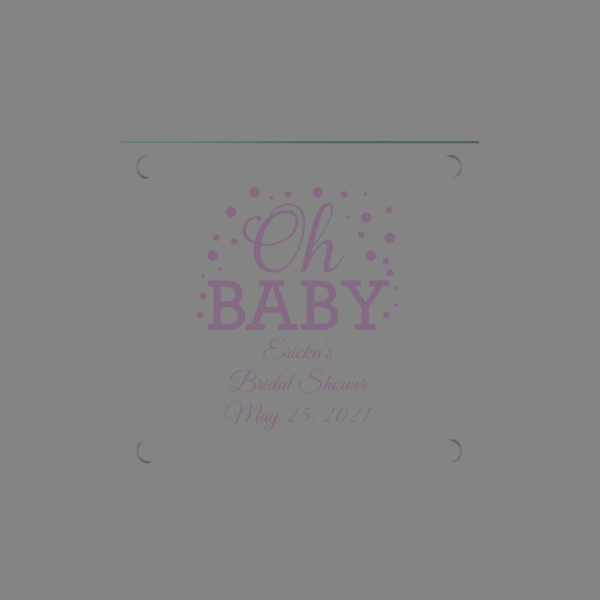 $0.65
Get this top-class admirable glass coaster at an affordable rate to impress your loved ones at your party. This coaster is made of durable glass with rubber-pads attached at the bottom to provide necessary friction. You can make the screen at the top with your custom design to illuminate a memorable baby event.
5. Stemless Wine Glass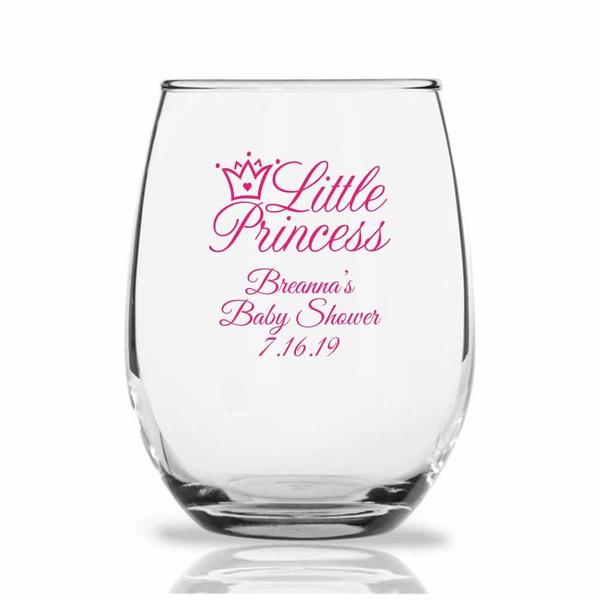 $1.25
If you are having a shower party and need to give drinks at the event, don't miss out on personalizing this beautiful and elegant glass as per your need. Let cheers flow and stimulate a toast to your party. It would be a nice treat to your loved ones with a classy, beautiful glass.
6. Custom Jar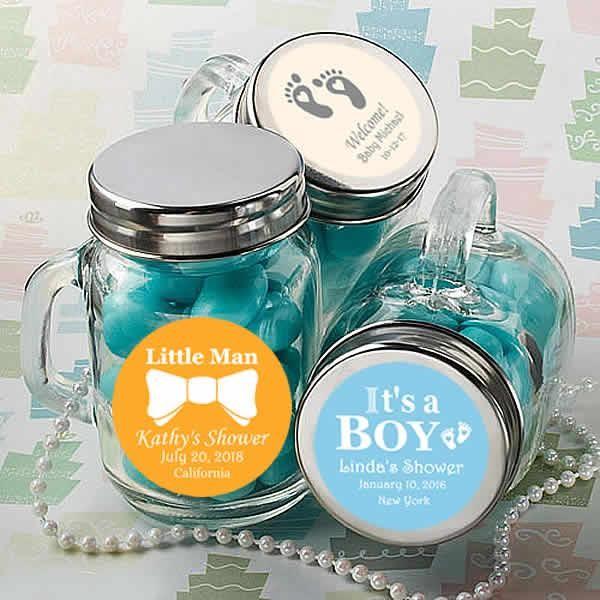 $1.56
Another classy delight to come up on the list is this one; charming creative jars as favors to light up the party and your attendants. It is a beautiful glass jar, which can be filled with sweets and candies of your choice and many believe that it will be a great productive gift for a cute baby event.
7. Candy Bin & Scoop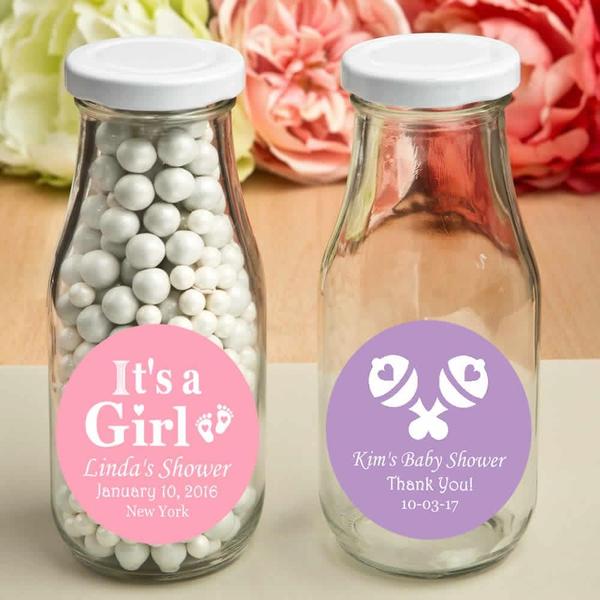 $1.79
A baby event needs playful and adorable things and nothing can be cuter than this favor, a Candy Bin and Scoop. This cute favor can be one exclusive and endearing personalized gift for your guests that can be useful for their kids too. Throw in plenty of memories at your guests with this amazing gift.
8. Custom Silver Mint Tins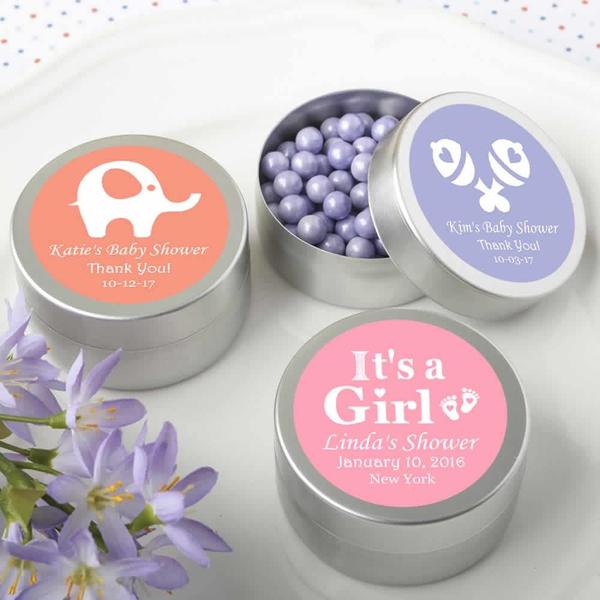 $0.87
Here is another cute baby gift on my list. Smooth legendary silver mint tins that can also be personalized with your name tags and the event details. Fill the tin up with mints to surprise your guests with sparkling colors. Don't worry about the quality as it is made of strong metal to reinforce your baby event.
9. Custom Matches with Your Logo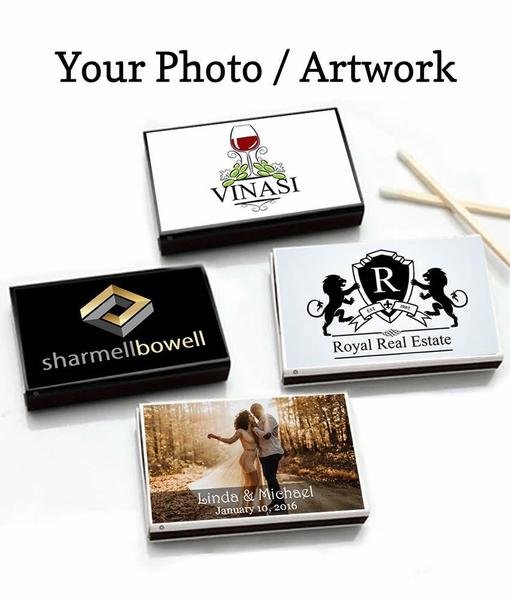 $0.39
These custom-made baby matches with your creative logo, names, and baby event information can be one of the most innovative favors that you can give to your guests. The set contains 25 matches and each match contains 20 match sticks.
10. Vintage Milk Bottles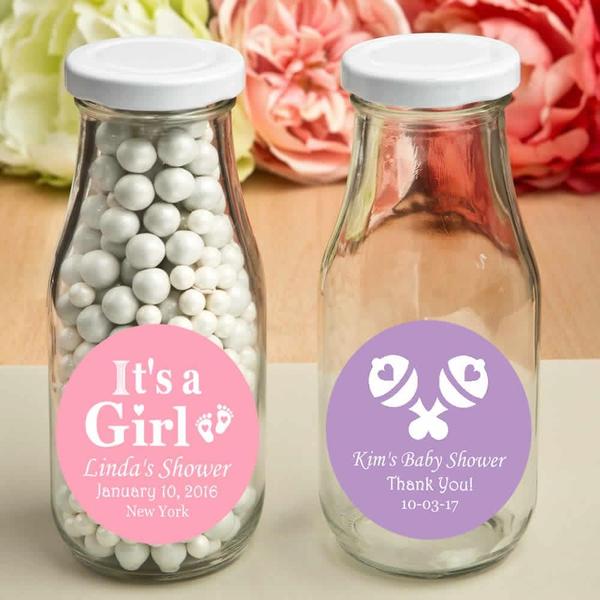 $0.97
This vintage-style milk bottle filled with sweets and candy can be another inventive favor for your guests. This bottle is made of durable glass with a white lid to dazzle the moment. Moreover, you can personalize it as per your needs to offer classic appeal.
CONCLUSION
The above listed gifts are the best favors that have its unique feature, designed with love. Apart from this, there is also a diverse collection of party favors to bring utter cherish to your event.
You can check and buy these adorable products from bestpricefavors.com with attractive reward points and BestPrice Dollars, which can be used in future transactions.