Moving is considered one of the top seven most stressful events in life. While adults shoulder the majority of the burden of moving, children and young adults are part of the moving process and part of the stress that moving brings.
While moving can be difficult and stressful, Americans are still purchasing homes and moving.
Some buyers are accelerating their home search in anticipation of mortgage rates rising further in the coming months. If you are one of the many families moving in 2022, you may feel overwhelmed.
Several ways that you can help yourself and your family transition into a new home
1. Involve Everyone in Planning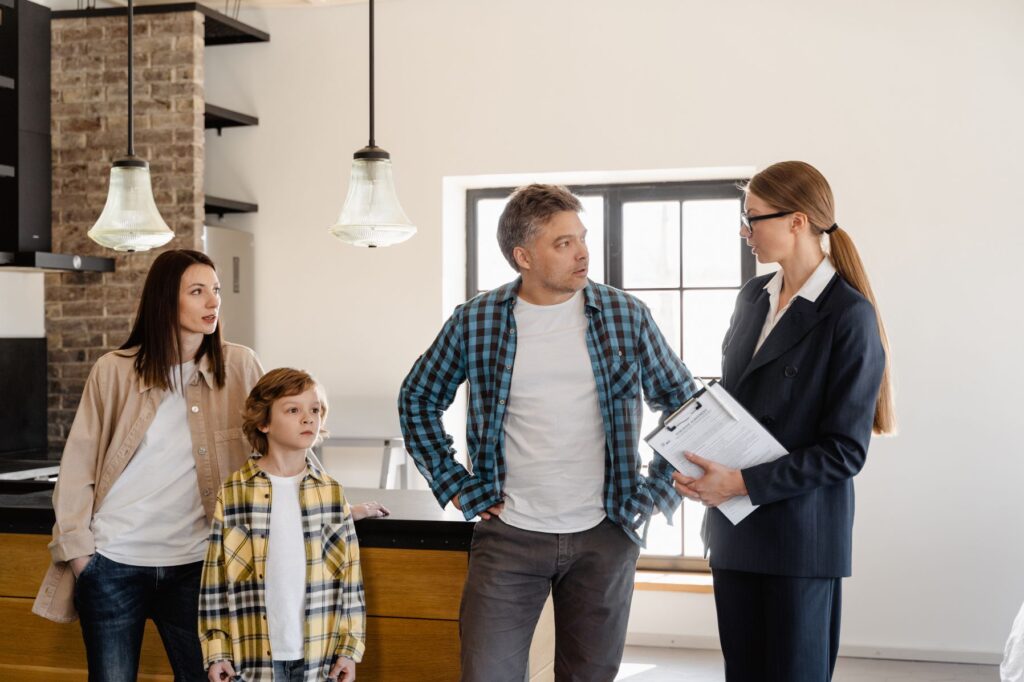 Moving is a significant change for adults and children. With a lack of control over where they will call home, children may feel out of control.
This can create quite a bit of anxiousness in children, creating a more hectic home. Involve everyone in planning to move with age-appropriate jobs. For instance, young children can help pack clothes and non-fragile items and wipe down countertops and vanities with a wet rag.
Older children can assist in packing, wrapping breakable items in bubble wrap, vacuuming, and other cleaning tasks. As a family, you can pack, declutter, and clean rooms as you prepare to sell your home.
2. Pack their Bedroom Last
While you may not realize it, your child's bedroom is their space. To them, this is where they are most comfortable.
By packing it early in the moving process, you are taking away one more area of comfort for your child. This will only add stress to an already stressful situation. Wait to pack your child's rooms until last. Sure, you can move out small things like extra clothes they won't notice are missing, but keep most of their room intact.
If you need to move some objects early on, try to steer clear of valuable items. Leave your child's favorite toy, their special coloring items, or their video game set.
Not only will this ease their sense of independence and security, but it will also keep them busy when you have work to complete around the home.
3. Unpack their Room First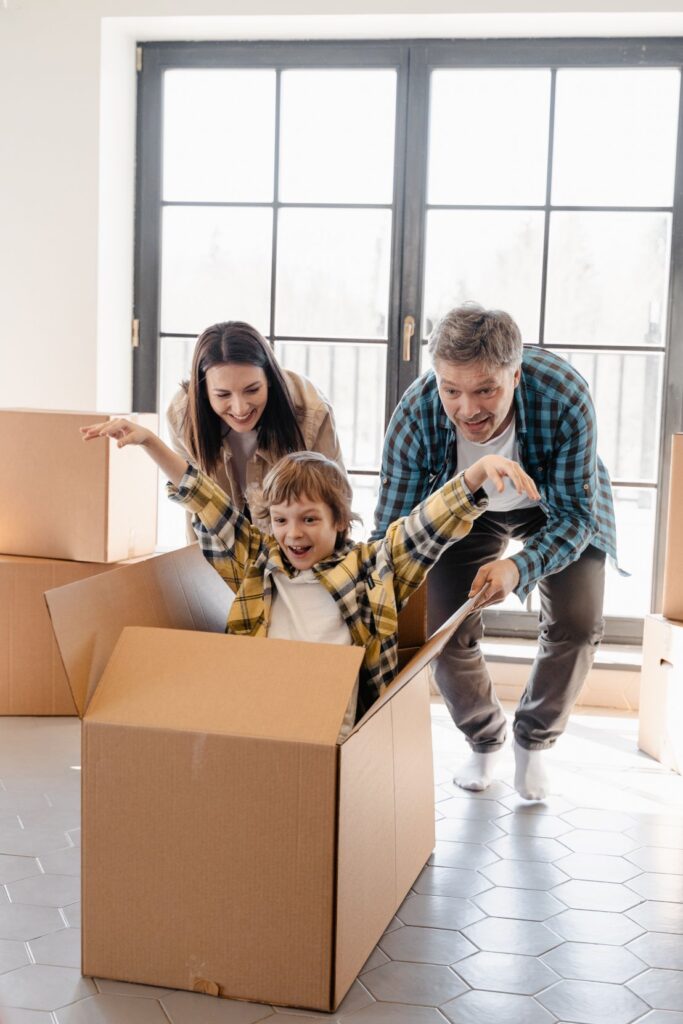 The only room that needs to be functional on the first morning you wake up in your new house is your kitchen. However, to make moving a smooth transition for your children, you should make an extra effort to unpack your children's rooms as fast as possible.
As stated before, your child's bedroom is their personal space. By setting it up first and providing them with an area to call their own, you will lessen the stress and begin the process of them feeling secure in their new home.
Hang their favorite pictures and posters, get their bed set up, and make them comfortable by paying attention to the minor additions such as their favorite pillow or stuffed animal.
4. Keep Up Routines
Moving will completely disrupt day-to-day life. But to create an easy transition into a new home, you must return to basic routines as soon as possible.
For instance, if your children are used to waking at a particular time, napping at a specific time, and having a regular bedtime, you should keep them on those schedules as best as possible.
In addition to sleeping, children are accustomed to daily routines and find comfort in them. Keep mealtimes regular and stick with general day-to-day routines.
5. Talk About What's Happening
Moving is stressful for adults and children. Don't make it any more stressful by delaying or limiting communication. Fill children in on where, why, and when you will move.
Explain and even show children your new home and neighborhood. Above all else, listen to how your children feel about moving.
Let them explain what they are afraid of, excited about, or nervous about. Allow your children a safe and comfortable space to express their thoughts and feelings. Doing this will make them more comfortable when your moving day comes.
With you to reassure them that their feelings are valid and you are there to help them find comfort in their new home, they will be able to process their many emotions positively.
6. Say Goodbyes
You may be focused on moving to a new home and forget to say goodbye to your old home. This is normal as adults are very good at a forward-looking approach.
But children who do not have the same future insight will be thinking more about what they are saying goodbye to. Let them have their goodbyes by creating a list of the last things you want to do before moving day.
The last walk around the old neighborhood, a previous trip to the local ice cream shop, and the last bike ride in the driveway are all small activities that will cement the change in residence to your family in a positive way.
7. Take a Walk Around the New Neighborhood
To help your family settle into a new home and neighborhood, take time out of unpacking to walk around your new community. Take the time to meet your neighbors.
You can set up a few playdates for your children or schedule a time to get together with your parents. Making the neighborhood a more familiar and positive place will help your children adapt to their new surroundings.
8. Be Patient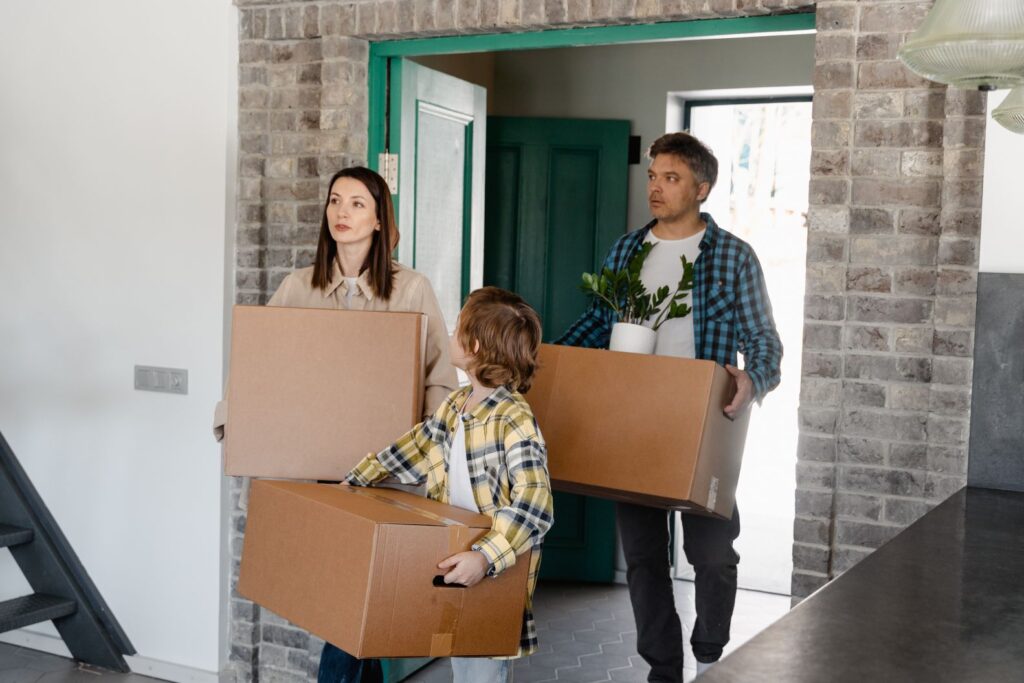 Adapting to a new environment takes time. Children and family members might adjust slower than you would like.
But rather than get frustrated, you should view their emotions toward a new home as part of who they are.
Eventually, they will be more comfortable and view their new home as a positive change. Remaining patient and energetic is the best way you can help them transition to a new home.