Introduction: The Joy of Baby Pictures on Instagram
Capturing the enchanting moments of our tiny humans is a treasured tradition, more so in this era where sharing baby pictures on Instagram has become an intrinsic part of our daily lives. The chirpy giggles, those 'perfect toes,' and the angelic face caught in a serene slumber; every snapshot holds an entire universe of emotions.
The advent of Instagram has provided an accessible platform to share these cute pictures, making it crucial to have the perfect picture captions to complement these cherished moments.
Why Instagram Captions Matter
Instagram captions for babies are not merely words. They are the vocal embodiment of a parent's emotion, a brief glimpse into the world of tiny human wonders.
A picture may speak a thousand words, but a well-crafted caption can encapsulate the feelings, the mood, and the story behind that 'sweet baby caption' or that 'perfect toes fill' frame. In essence, it completes the story that every photo wishes to convey.
Unlock the secrets to your child's reading success! Dive into our comprehensive review and discover how to foster a lifelong love of reading. Explore now!
From First Steps to Little Mishaps
Every parent knows that the journey from 'getting pregnant' to witnessing the 'seven month' or 'eleven months' milestones is filled with countless memorable instances.
Whether it's the 'happiness is the laughter' phase, the 'change my diaper' emergency, or just a candid 'baby sleeping' moment, each demands its unique caption. The challenge? Crafting one that's as mesmerizing as those 'little feet.'
Baby Captions for Instagram
Snuggle time with my favorite little human.
Who needs superheroes when you have a baby?
Star of mom's Insta story!
Sleeping like, well, a baby!
Who knew that tiny hands could hold my heart so tightly?
Tiny yawns and big adventures.
Twinkle, twinkle little star, do you know how loved you are?
Our little sunshine ☀️.
Eat. Sleep. Giggle. Repeat.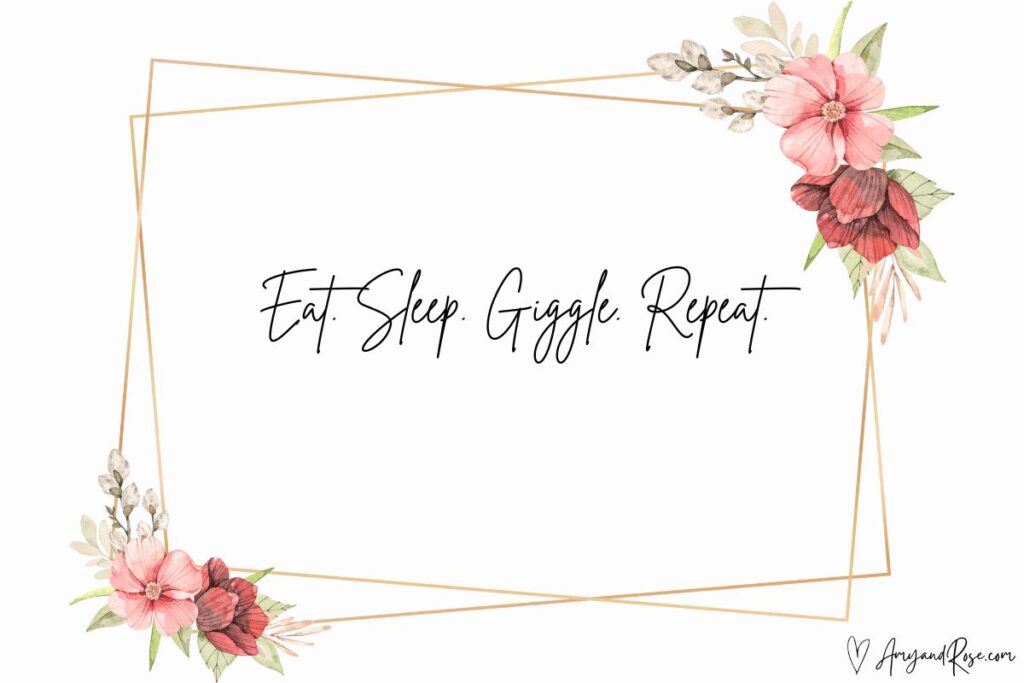 Baby cheeks for days!
Nobody puts baby in a corner.
Stole my heart from the very start.
Little one with big dreams.
Cuddles and messes, and magical caresses.
Wrapped around their tiny fingers.
Our greatest adventure has just begun.
And suddenly, you were my everything.
Our happy little peanut 🥜.
Keep calm and diaper on.
Living the onesie life.
Just arrived: 'My Parents' Boss.'
All of God's grace in one tiny face.
Dream big, little one.
The snuggle is real.
ourBaby goals: Eat, sleep & be cute.
Hello, world! I'm new here.
Rock-a-bye baby, in the treetop of dreams.
Our bundle of joy and endless happiness.
Filling our hearts one smile at a time.
Brand new and already fabulous!
The newest member of our dream team.
Our family just grew by one heart.
Life's precious moments, in the palm of our hands.
First came love, then came you.
Worth the wait, worth the sleepless nights, worth everything.
I believe in love at first sight because I've been loving my mom since I opened my eyes.
Too cute to handle.
Our little slice of heaven.
Baby (name) has entered the chat!
This is what 'full of happiness' looks like.
Our daily dose of sunshine.
Sweet dreams, little angel.
The definition of perfection.
Silly faces, happy heart.
Meet the new love of our lives.
Just when you think you know love, something little comes along to remind you just how big it really is.
The tiniest feet leave the biggest footprints in our hearts.
Life is a journey, and mine's just begun!
Happiness has arrived.
Little miracle, big blessings.
Happiness wrapped in a blanket.
To the world, you may be one person, but to me, you're the world.
Heart officially stolen by this little one.
Baby giggles are pure magic.
I make cute look easy.
The future is looking baby bright!
Adding a touch of magic to our lives.
Sweeter than a morning sunrise.
You are my sun, my moon, and all my stars.
The best things come in tiny packages.
Conqueror of hearts and my midnight sleep.
Fresh out of the oven!
You are loved little one.
2 AM feedings: Worth every sleepless moment.
I'm not crying, I'm ordering dinner.
Cuteness overload in progress.
Today's forecast: A chance of milk showers and endless cuddles.
Innocence and wonder wrapped in love.
Born to shine.
Already ruling the roost!
Dressed in love from head to toe.
Living the dream, one diaper at a time.
Those cheeks, though!
Messy hair, don't care.
Tiny feet, big steps.
Here comes trouble!
Mischief in the making.
My little explorer.
Rolling with the baby vibes.
You're the avocado to my toast.
Our morning sunshine.
Every little thing is a moment of wonder.
Smiles that melt hearts.
Cuddles, kisses, snuggles, and love, that's what babies are made of.
Floating in baby bliss.
Wherever baby goes, adventure follows.
Love made visible.
The newest addition to our story.
Lullabies and goodnight kisses.
Twinkling eyes and rosy cheeks.
A sprinkle of pixie dust and a whole lot of love.
Stealing hearts and blasting farts!
Who needs an alarm clock when you have me?
Mom's little mini-me.
Every day holds new magic.
Our home just got a touch more whimsical.
Our world, our joy.
Growing and glowing, one day at a time.
So fresh, so clean, and oh so dreamy!
Life with you is an eternal huddle of warmth.
There's a rainbow of hope after every storm, and you're mine.
Who knew such small feet could leave such big imprints on our hearts?
Bright eyes, tiny toes, endless adventures await.
This little one has been promoted to big life adventures!
Baby burps and giggles, life's little jigs and wiggles.
Overflowing with love for this mini me.
And just like that, everything became about you.
All the snuggles, all the time.
Caution: Frequent meltdowns may occur when the nap is skipped.
Adorableness in its purest form!
The best part of me, is now you.
Spreading joy one giggle at a time.
Proof that miracles come in all sizes.
This is my 'awake for 5 minutes' look!
Living on cuddles and baby formula.
Pint-sized perfection!
Making our world brighter, one gurgle at a time.
Sugar, spice, and everything nice!
50% Mommy, 50% Daddy, 100% Perfect!
This baby just leveled up in cuteness.
Every day is a 'onesie'-ful day!
Why fit in when you're born to stand out?
Our daily spoonful of sugar.
Sleep tight, little star. May your dreams take you far.
From tiny seeds grow mighty trees.
Little blessing, big wonders.
No one does baby swag like me!
Cuteness certified, momma verified!
Baby on board for new adventures!
More than we ever imagined, and better than we ever dreamed.
Wearing my crown of babyhood.
Sassy since birth.
They say don't spoil your baby, but isn't that the point?
Smiles powered by milk and cookies.
Already a selfie pro!
Today's baby fashion: Diaper chic.
Got my sippy cup and I'm ready to party!
Be cute and rule the world – that's the baby motto.
Peek-a-boo: Baby edition.
Finding joy in every drool and giggle.
Rolling with the babbles.
Moments with you, that's where magic happens.
Every coo is a note of love.
Babies: Making sleepless nights worth it since forever.
Who needs a teddy bear when you're this huggable?
Our morning dose of delight.
Dance of tiny fingers and twinkling toes.
Life is sweeter with you.
Caution: Overloading cuteness may cause excessive 'awws.'
Every adventure requires a first step, and baby steps count!
Nap time is the new happy hour.
Rocking diapers like it's my day job.
There's serious pow-wow in this baby pow-pow.
Chubby cheeks & sparkling eyes, I'm in paradise!
Born to be wild… until about 8 PM or so.
Sippy cups & cuddles: My daily routine.
Being this cute should be a baby crime.
From a twinkle in the eye to a star in our life.
Warning: Frequent mood swings from cute to cuter.
Little by size, gigantic by impact.
I got 99 toys and I won't play with one.
A touch of heaven sent down to Earth.
Every little thing she/he does is magic.
Starring in my own fairy tale.
I've got that baby swag.
Nothing is sweeter than a baby's laughter.
From the heavens to our hearts.
Milk-drunk and feeling fly.
Running on milk and a sprinkle of love.
Baby vibes and bedtime rhymes.
This is what dreams are made of.
Flaunting my baby rolls.
Dream big, baby girl/boy.
Teeny tiny and oh-so-fine!
Bubble baths and bedtime stories, that's how we roll.
Watch out world, I'm growing fast!
Sweet as honey, busy as a bee.
More loved than all the stars in the sky.
My baby blues/pinks are ready to conquer!
From God's arms, to mine.
Already cooler than the parents.
If you think I'm cute, you should see my mommy/daddy!
Living the sweet baby life.
Goo goo, gaga and a whole lot of love.
Changing the world, one babble at a time.
Capturing the charm of childhood.
Big dreamer in a tiny package.
A sprinkle of joy and a dollop of charm.
Hey world, here I come!
Our daily dose of wonder.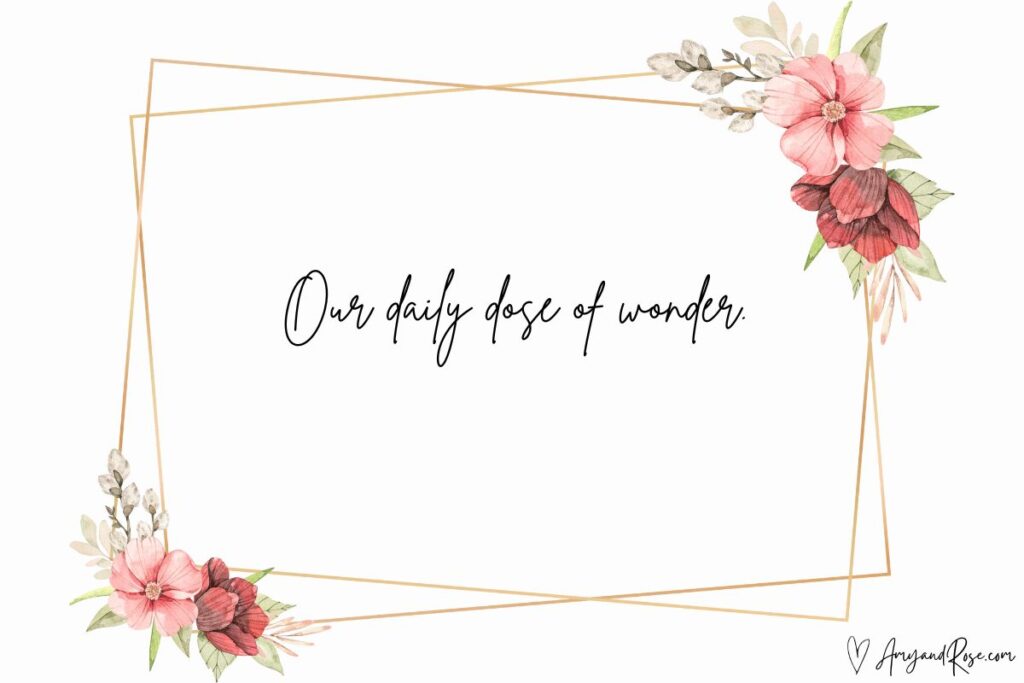 From crib days to world plays!
I woke up like this. Flawless!
Soft snuggles, sweet sounds, pure love.
Little hands, huge impact.
Adventure awaits, but first… milk!
Filled with curiosity, wrapped in giggles.
Those lashes, that smile, pure perfection.
Tiny and mighty.
From my baby booties to big world duties.
Drool, sleep, repeat.
Cuteness level: Off the charts.
All the heart eyes for this little one.
From stardust to starburst, this baby shines the brightest.
Playtime, nap time, repeat.
Smiles that make everything worth it.
On the quest for the next great adventure… after my nap.
Wearing a crown of baby charm.
Tales of toes, tickles, and twinkles.
A world of wonder in those eyes.
Life's sweetest melody is a baby's laugh.
Little handprints on our hearts.
Tiny but fierce.
50% sleepy, 50% cheeky.
Our home's headline act.
Dance of the darling diapers.
Causing a 'rattle' everywhere I go!
Cuteness and chaos over here!
Turning moments into treasured memories.
Serving some serious baby charm today!
Who knew my heart could beat outside my body?
New kid on the block.
Born to be spoiled.
This baby runs on love, laughter, and a ton of milk!
One look, a thousand emotions.
Innocence in every giggle.
I'm the king/queen of the crib!
From heaven with a dash of magic.
Swaddled in stars and dreams.
Baby steps towards mighty leaps.
Eyes that light up our world.
To the moon and back, that's how much I love my little snack.
Just a little ray of sunshine.
Sweet cheeks and charming weeks.
A little love goes a long way.
Bringing fairytales to life!
Bursts of joy in a small package.
Every day with you feels like a page from a love story.
Our piece of paradise.
Wherever I go, cuteness follows.
Baby on the move; watch out, world!
Laughter that echoes in the heart.
Happiness has chubby cheeks!
When you wish upon a star, dreams come true.
Lost in the world of lullabies and love.
Floating in clouds of baby bliss.
The universe in a soft snuggle.
Adding a touch of wonder to every day.
Bright-eyed explorer of a brand new world.
Sweet dreams, made of baby beams.
The journey has just begun, and it's already so beautiful.
Sleeping like a baby… because I am one!
Tiny yawns, big dreams.
The universe just got a little brighter.
Already mastering the art of cuteness.
Stepping into dreams, one baby foot at a time.
Newbie in the town of dreams.
Wrapped in wonder and whisked with joy.
Peek-a-boo champion since day one!
A snuggle a day keeps the blues away.
Our little bundle of boundless joy!
Got my milk, my teddy, and I'm good to go.
Those little fingers have wrapped around our hearts.
Happiness, now in a compact package!
Keep calm and baby on.
Diapers, drool, and dynamite cuteness!
Changing our world, one smile at a time.
Small size, mega happiness.
The apple of our eye, the joy in our heart.
Creating a lifetime of memories, one drool at a time.
Fluffier than a cloud and just as dreamy!
Falling in love one giggle at a time.
Leading the parade of precious moments.
Cuteness personified and babyfied!
A day in the life: bottles, bibs, and endless bliss.
Born to charm and destined to dazzle!
Tiny wonders, grand love.
Watch out world, here I crawl!
From heaven's gate to our loving plate.
Angelic vibes only!
On the runway of life, rocking my onesie.
The tiniest feet often make the biggest footprints in our hearts.
Sparkling through the baby blues.
Who knew my entire world could be this small?
Giggle factory in action!
Turned our world upside-down in the most beautiful way!
Rolling with the cuddles.
Eyes filled with stories yet to be told.
Capturing innocence in every photo.
Pint-sized wonder with family-sized love.
Keeping the dream factory alive, one nap at a time.
Chubby cheeks, full hearts, can't lose.
From a dream to our arms.
Tiny in size but limitless in love.
Crafted with perfection and wrapped in love.
Little munchkin on a mission!
Our morning melody and nighttime star.
Wearing the crown of cuteness with pride.
On the path of beautiful discoveries.
From stardust to the star of our lives.
Leaving a trail of joy wherever I go.
A world of wonder, wrapped in a blanket.
New to the crew and ready to melt hearts!
Basking in the glow of babyhood.
Rising star in the world of cuddles.
Each giggle is a note in our heart's symphony.
Wobbly steps towards life's grand adventures.
Our little piece of forever.
Whispers of moonlight and baby lullabies.
Sprinkled with fairy dust and endless love.
Napping my way into everyone's hearts.
Chubby thighs and twinkling eyes!
The coziest snuggle bunny in the town.
Feeling 'bottle-ful' and beautiful!
Hello world, I'm here to add the extra sparkle!
Floating in the dreams of milky ways.
Making the world a cuter place, one smile at a time.
Rainbows, joy, and a whole lot of cooing.
Stealing hearts and naptime!
Eyes that sparkle with mischief and wonder.
A splash of joy in every cuddle.
Heart-sized feet making big impacts.
Bouncing into life with glee!
More precious than all the gems in the world.
The answer to prayers and dreams.
Living the plush life!
When they said 'bundle of joy', they meant me!
Glowing with the magic of babyhood.
I bring the 'aww' to the party!
Giggles, curls, and sweet baby whirls.
Spreading love, one babble at a time.
The universe whispered and I arrived.
Angel vibes, all day, every day.
Little star, big shine.
Heart-melting is just one of my superpowers.
Sunshine on a cloudy day.
Tales told in the language of coos and aahs.
On the journey of cute conquests.
Twinkling through life, one baby step at a time.
Blowing away the world, one bubble at a time.
Wrapped in rainbows and love.
From a dreamy twinkle to a living delight.
A sprinkle of magic and a dash of love.
Living the fairy tale, one giggle at a time.
Discovering life's wonders, one coo at a time.
Bedtime stories and baby glories.
Cradled in dreams and love.
Head full of curls, heart full of glee!
Swirling in the sweet symphony of life.
Every moment is a treasure, every coo a song of pleasure.
Setting the gold standard for cuteness.
Innocence and wonder all wrapped up.
Stardust soul with the world at my tiny feet.
Overflowing with aww-moments.
Conquering hearts, one giggle at a time.
Morning cuddles and midnight dreams.
Building castles in the clouds.
Tiny miracle with a capital M!
Toe-tally adorable from head to toe.
Living proof that fairytales come true.
Blankets, bottles, and endless blessings.
Love's masterpiece in the tiniest form.
Making every moment a memory.
Tiny dancer in my hand.
Champion of the adorable league.
A day without a nap is like… just kidding, I have no idea!
Love multiplied infinitely.
Full of wonder, covered in drool.
Sweet as pie, cute as a button!
The perfect blend of mommy's grace and daddy's mischief.
A tiny explorer in a vast world.
Small hands, big dreams.
Cuteness overload in progress!
Fuelled by milk and mom's love.
Life's littlest yet biggest joy!
A touch of heaven in every laugh.
Sweeter than candy and so much more delightful.
Breathing magic into our lives daily.
Every wrinkle, every coo, purely enchanting.
Gracing the world with cheeky charm.
From crib-side to ride-or-die.
Leaving sparkles wherever I go.
Lullabies, dreams, and starry nights.
Beaming with boundless love.
I didn't choose the snug life; the snug life chose me.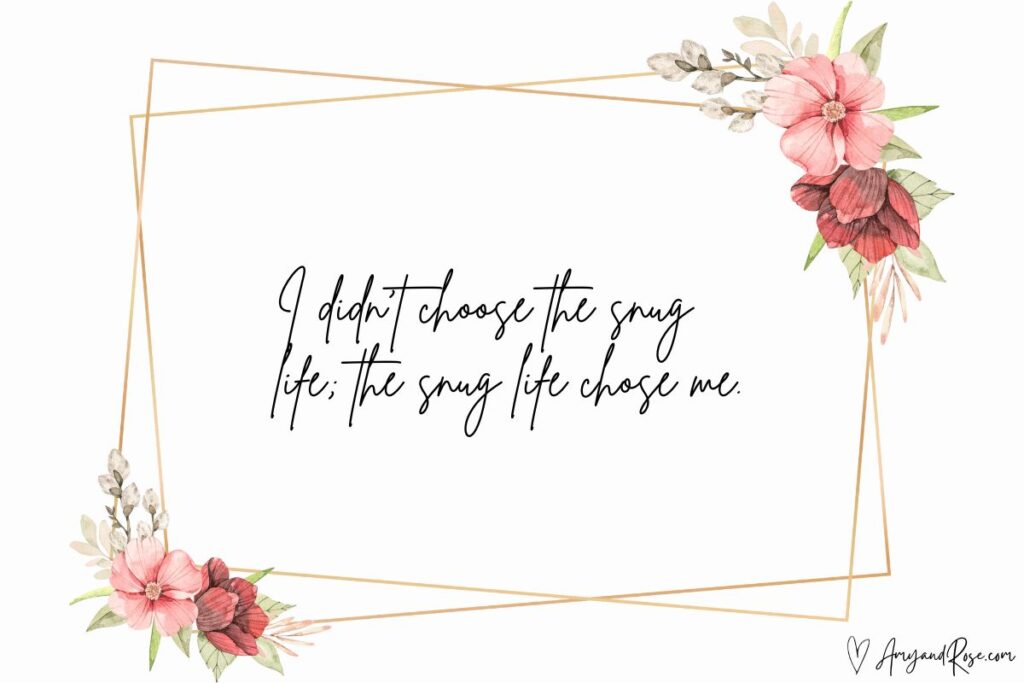 Small in size, boundless in wonder.
Head over heels in love with those tiny toes.
Melting hearts, one smile at a time.
My daily dose of magic.
Too cute to handle!
Wrapped in wonder and filled with love.
Shining bright, my little light.
Pure bliss in baby giggles.
The snuggle is very, very real.
Growing up one smile at a time.
The world is at my tiny fingertips.
Sparkling through the baby blues and cute little shoes.
Serving daily doses of happiness in diapers!
From tiny yawns to huge dreams.
Living the cuddle-full life.
Joy in the purest form.
The tiniest storyteller of the grandest tales.
Every coo is a song, every smile a masterpiece.
Magic wrapped in swaddles.
More personality than my onesie can handle!
The new ruler of the roost.
Blessings come in baby-sized packages.
Lil' drooler on the loose!
Love's little echo.
Turning moments into magic.
When stars twinkle, babies giggle!
Tiny moments, massive memories.
Baby giggles: Soundtrack of our life.
Every baby step leaves a mark on our hearts.
Flaunting those cheeks and charismatic peaks.
Born to be wild… and to nap frequently.
Treasure in my tiny tummy-tumbling tales.
Painting our world in the hue of happiness.
Petite feet with dreams so sweet!
My baby's coos > Morning news.
Rolling in the realm of cuteness.
Rising and shining, one babble at a time.
A lullaby of love and dreams.
The grand little giggler of our world.
From tiny hiccups to big adventures.
Channeling charm from crib to cosmos!
Bubbles, bibs, and boundless wonders.
Cuteness level: Can't even!
Mom's heartbeat, outside her chest.
Taking a leap in the world of dreams and drool.
From heaven, with a sprinkle of mischief.
Twinkling toes and button nose.
Bundles of joy, buckets of mischief!
The littlest feet making the loudest noises.
An endless journey of snuggles and songs.
Dancing on the dreamy tunes of babyhood.
Munchkin on board, heartbeats multiplied!
Wrapped in whimsy and wonder.
Tiny hands, monumental love.
Stitching stories in the fabric of our hearts.
Where there's a will, there's a way… to the toy box!
Dreamer, believer, and cute achiever.
The best things in life come in the smallest packages.
Miracle in the making, day by day.
Cuddles, cookies, and countless joys.
Our daily ray of sunshine, even on the cloudiest days.
Living the fairy-tail life, from crib to castle.
Eyes filled with wonder, heart filled with love.
Every day holds a new story to tell.
Smiling from cheek to chubby cheek.
Overflowing with cuteness and character.
Twinkling toes lighting up our lives.
The universe just got a little bit sweeter.
From the moon to my crib, it's all a wonderful ride!
Conquering new milestones, one drool at a time.
Cute as a button, but buttons aren't this cute!
Creating joy-filled ripples in our world.
Who knew so much love could fit in such a small package?
Catching dreams and butterflies.
Glowing with the gentle hum of innocence.
Little giggles, big wonders.
Wearing stars in my eyes and dreams on my sleeve.
Hearts bloom with every baby bloom.
Bouncing into your feed with pure joy!
My baby's laughter: The sweetest melody.
Discovering the world, one baby step at a time.
Sugar-spun dreams and candy-coated giggles.
Waving hello to a world of wonders.
Born to shine, and also to nap a lot!
Cloud of cuteness passing through!
More precious than moonbeams.
The dream we never knew we needed.
From heaven with giggles!
Pocket-sized and perfectly precious.
Ruling our universe from a rocking crib.
Little moments, big love.
Stardust and dreams wrapped in soft blankets.
From the cosmos to cuddles.
Giggles, jiggles, and endless wiggles!
Our home's superstar and heart-stealer.
Bathing in a tub of love and bubbles.
Kisses, cuddles, and baby huddles.
Our sprinkle of joy and dash of wonder.
Laughing at life's little surprises.
From dreamy nights to sunlit days.
An ounce of baby, a ton of love.
The little maestro of mischief.
Morning star in my baby's eyes.
Blossoming in the garden of love.
Head to toe, overflowing with cuteness.
Exploring wonders with wide-eyed delight.
Whispers of love, songs of joy.
Happiness personified in pint size.
Our heart's compass, pointing to love.
Fluffy, fabulous, and full of life.
Babbling the language of love and dreams.
Where every wrinkle is a river of joy.
Adventures in babyhood, chapter one.
Serving some serious onesie attitude!
The apple of our eye and the joy of our heart.
Finding wonder in the simplest of things.
Tickling the world with tiny toes.
Little sunbeam lighting up our lives.
My heart's permanent resident.
Dressed in daydreams and soft cotton.
The smallest feet lead us on the biggest adventures.
Finding magic in messy moments.
Innocence personified with every giggle.
Small in stature, colossal in charm.
Making a big world seem so small with that smile.
Soft snores and dream-filled explorations.
Every day is a page in the fairy tale of you.
Little spark, big flame of our heart.
A universe of joy in those twinkling eyes.
Painting our world with pastel dreams.
Sweeter than a lullaby's melody.
Baby on board, prepare for a joy ride!
Living the royal baby life, one nap at a time.
Making memories in the meadow of motherhood.
Where there are toys, there's pure happiness!
The magic potion to our everyday happiness.
Drool-worthy moments with my tiny tot.
Basking in the golden glow of babyhood.
Ruling our kingdom from a crib throne.
Keeping our world spinning with giggles.
Our daily reminder of life's delicate beauty.
Starlight, star bright, you're our joy and heart's delight.
Every moment with you is like catching a falling star.
Dancing through dreamland with those tiny feet.
Eyes full of stories yet to be told.
The cuddliest cloud in the sky of our life.
From stardust to giggles, that's your journey.
Turning our world upside down in the best way.
Wearing cuteness as a crown.
Giggling away the blues, one day at a time.
Our little reminder of everything beautiful.
Cuteness inspector on duty!
Navigating the sea of dreams, one wave at a time.
Whisked from the heavens, straight into our arms.
Life's most beautiful puzzle piece.
Tales of toes, tickles, and teddy bears.
Wrapped in wonder and soft snuggles.
Shooting star in the galaxy of our love.
Walking the rainbow bridge of dreams.
Twinkling through the tapestry of life.
Lost in a sea of soft blankets and sweeter dreams.
Catching the universe's rhythm, one baby giggle at a time.
Little artist, painting our world with joy.
Fresh as morning dew, pure as a sunbeam.
Dreaming in pastels and waking up to rainbows.
Our sunshine on the cloudiest of days.
Overflowing with awe in every adorable antic.
Little muse of our midnight lullabies.
Whispering tales of teddy bears and twinkling stars.
Bathing in a bubble of bliss and baby giggles.
Wondrous eyes, painting the world anew.
Crafted with love, sprinkled with grace.
Munchkin moments melting our hearts.
Tiny hugs with mammoth warmth.
From twinkle toes to button nose, pure perfection!
Diving deep into the ocean of innocence.
Every baby sound, a symphony of love.
The masterpiece of our love story.
From tiny tales to grand adventures.
Magic beans and dreamy scenes with our little one.
Floating in the fluffy clouds of babyhood.
The universe whispered, and we got you.
Chasing dreams, from the cradle to the stars.
Mischief in those eyes, magic in that smile.
Every blink, a bedtime story; every laugh, a lullaby.
Heartbeats turned into baby beats.
Glowing brighter than a constellation of stars.
Every day a new page in our fairy tale.
Moonlight cuddles and sunrise snuggles.
On a journey of wonder, wrapped in warmth.
A touch of magic, a sprinkle of delight.
The universe's cutest echo.
Lost in a world of nursery rhymes and starry times.
Our little sprinkle of stardust.
Dazzling dreams in those doe eyes.
Rolling in the riches of love and lullabies.
From moonbeams to morning giggles.
Casting spells of love with those tiny fingers.
Bubbling with joy, overflowing with charm.
Our favorite story, retold every day.
Wrapped in a bundle of joy and endless dreams.
Kisses sweeter than honey, heart warmer than a summer day.
Tiny dancer in the moonlit night.
Bringing fairy tales to life with every coo.
Dressed in dreams and cradled in love.
Our treasure at the end of the rainbow.
Waltzing through babyhood, one giggle at a time.
Heaven's most melodious tune.
Crafting wonders from snuggles and sighs.
Guided by moonbeams, cradled by stars.
Floating in a dream of dimples and drools.
Tiny hands, colossal impact on our hearts.
Radiating joy from every little wrinkle.
The answer to our wishes upon a star.
Conducting symphonies of giggles and coos.
Serene as a morning sunrise, sweet as the first ray of light.
Life's sweetest serenade in a crib.
Petite presence, profound love.
Little anchor in our world of chaos.
Building castles in the clouds and dreams in the crib.
Heartbeat at our feet, and dreams in those eyes.
Our forever favorite lullaby.
Sprinkling a little bit of heaven wherever he/she goes.
Lost in the wonderland of first smiles and sleepy sighs.
Echoing joy in the language of babyhood.
The keeper of our heartstrings.
With every giggle, our world becomes a little brighter.
Harbinger of hope with those bright eyes.
An adventure of love, laughter, and lullabies.
Baby steps leading to life's most incredible journey.
Spreading charm, one gurgle at a time.
Stealing our sleep and our hearts with equal ease!
Where dreams are woven in pastels and love.
Guardian of our galaxy of giggles.
Happiness magnified, love personified.
From cosmic wonders to crib-side wonders.
A smile that could eclipse the moon.
Nestled in dreams, cradled in love.
The keeper of all our golden memories.
A sprinkle of joy and a universe of love.
Bouncing through babyhood with bliss.
Our pint-sized powerhouse of perfection.
Woven from dreams and the softest threads of love.
Our daily dose of miracle.
In a world of his/her own, sprinkled with stardust.
Creating ripples of joy in the vast ocean of life.
From a twinkle in our eyes to the star of our lives.
The magic that makes our world spin.
Hitching a ride on the carousel of dreams.
Wearing wonder like a cloak of stars.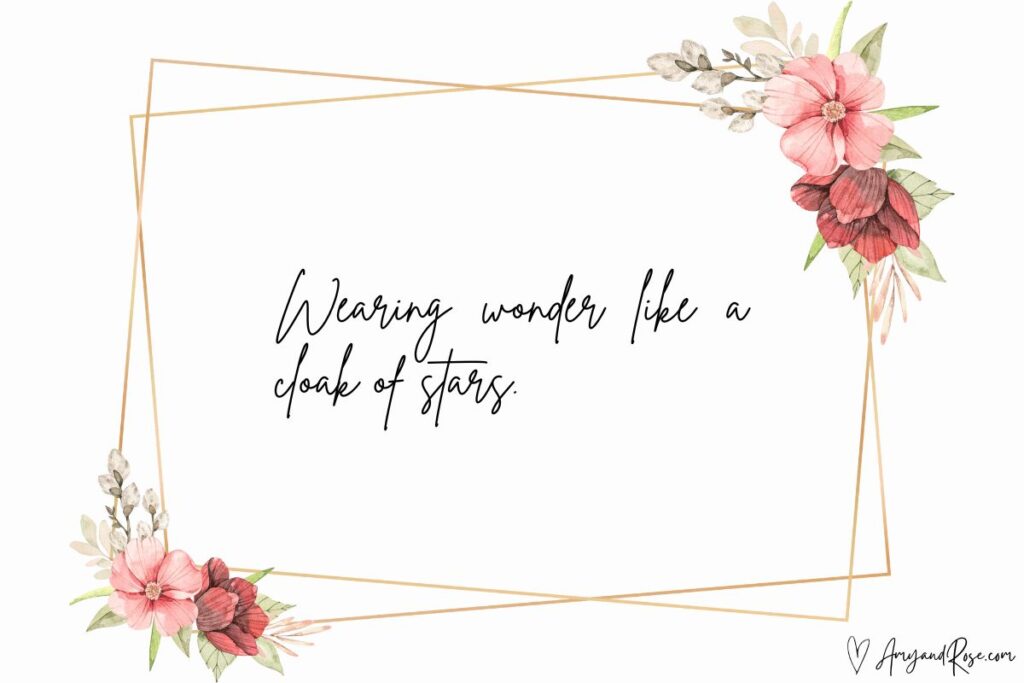 The heart's little firework.
Our favorite chapter in life's enchanting story.
Lifting our spirits, one giggle at a time.
When the stars wished, we were blessed with you.
Whisked from a land of dreams into our arms.
Crafting joy from a palette of giggles.
The song our hearts never knew they were missing.
Dipped in dreams and coated in love.
Setting the rhythm for our heart's most joyful dance.
A sprinkle of joy in every baby babble.
Love's favorite echo.
Turning ordinary moments into treasures.
From stardust to sunrise, the magic of babyhood.
Cuddles, chuckles, and countless cherished moments.
The universe's most precious delivery.
Setting our world alight with that toothless smile.
Our daily diary of drools and dreams.
Navigating the world one curious gaze at a time.
Little wonder with wings of whimsy.
From lullabies to limitless love.
Every coo, a serenade; every smile, a sonnet.
Whimsical world of wiggles and wishes.
We asked the universe for a miracle, and here you are.
Wrapped in the wonders of babyhood.
Crib tales and dreamy trails.
Soft snores and profound promises.
From baby steps to boundless stories.
The keeper of our dreams and dawn's delight.
Bubbling with joy, bursting with promise.
Tales of tootsies, tickles, and twinkle-eyed nights.
Napping on clouds, dreaming in colors.
The gentle ripple in our life's pond.
Moonbeam dreams and starlit giggles.
Redefining love, one baby smile at a time.
Treasures of tomorrow wrapped in the today's tiny moments.
Our home's heartbeat.
From tiny yawns to boundless joys.
Hopes, dreams, and baby beams.
The magic dust that lights up our world.
Cherishing cheeky chuckles and charming coos.
From every night's wish to dawn's new delight.
Breathing life into our fairy tales.
The little luminary of our love.
Whisked from whimsy, wrapped in wonder.
Dream-catcher in diapers.
Our most cherished chapter.
Rolling in realms of rainbows and rhymes.
The wonder that keeps our world whimsical.
Eyes that tell tales of tomorrow.
Our heart's lullaby.
Living life one baby chuckle at a time.
Swirling in a symphony of snuggles.
The radiant rainbow after life's every rain.
Dreamy dances in the dusk of babyhood.
Sculpted from stars and soft lullabies.
Infusing every instant with immeasurable innocence.
The soft whisper of wonders to come.
Harboring hopes and happiness.
Where magic meets the mundane, there you are.
Mirth in mini form.
Twinkles, giggles, and baby wiggles.
Catching stardust with those tiny hands.
From dreamland's diary, with love.
A serenade of soft sighs and sweet nothings.
Holding the universe in those baby-blue eyes.
Soft as a lullaby, sweet as first light.
Every little wriggle tells a tale of wonder.
Whispers of the wind, songs of the stars.
The reason our home echoes with melodies of mirth.
Where wonder and whimsy weave magic.
Dancing through dreams, tiptoeing into our hearts.
Sugar, spice, and all things immeasurably nice.
Every moment, a memory; every sound, a song.
Crafted from cosmic love and moonlight.
Bliss bundled up in baby brilliance.
From cosmic waltz to crib-side wonders.
Infinite love in those infinitely curious eyes.
The symphony of stars, the melody of moonbeams.
With every heartbeat, a promise of perpetual love.
Life's sweetest note, love's lilting lullaby.
The dream we never knew we dreamt, until you arrived.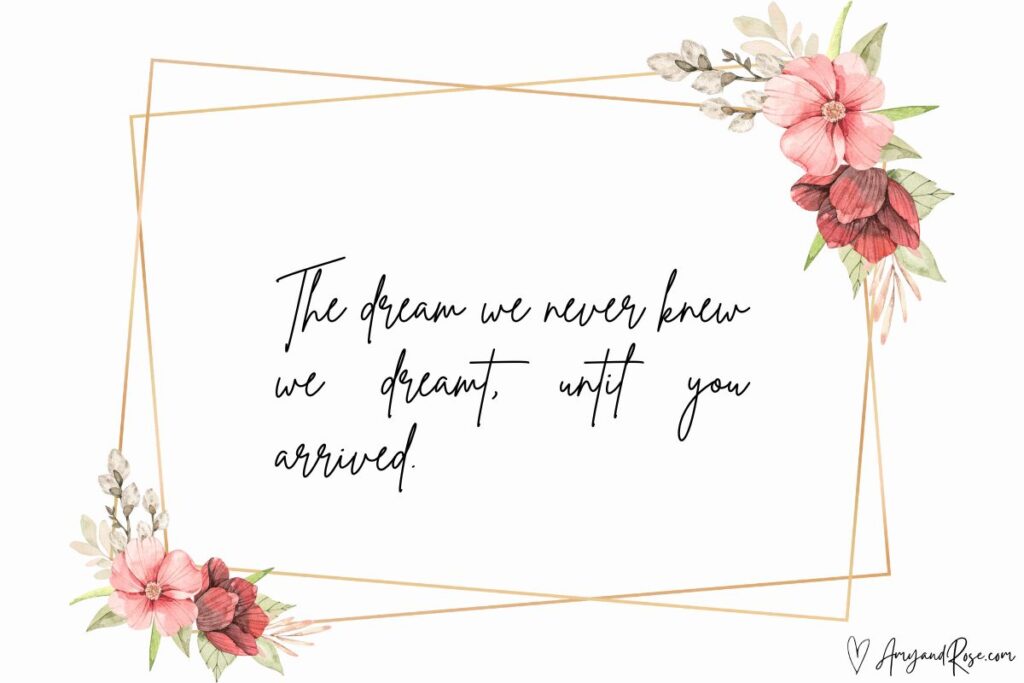 Dressed in the dawn's delicate hues.
Floating through the fantasy of firsts.
Blossoming like a bedtime story's promise.
Where tiny meets terrific.
The masterpiece in our mosaic of memories.
Our everyday epiphany of enchantment.
Harvesting happiness in those hazel eyes.
Lost in layers of love and lullabies.
The keeper of kaleidoscopic dreams.
Tiny tot with tales untold.
From celestial charms to crib-side cuddles.
Nestled between nebulae and bedtime narratives.
Our sunrise of serenity, our twilight twinkle.
Mommy and Baby Captions for Instagram
Twinning with my mini-me today and always.
Holding the world in my arms.
Forever my baby, always my best friend.
Together is our favorite place to be.
The heart outside my heart.
In sync, in love, and inseparable.
Her smile? Inherited from mommy.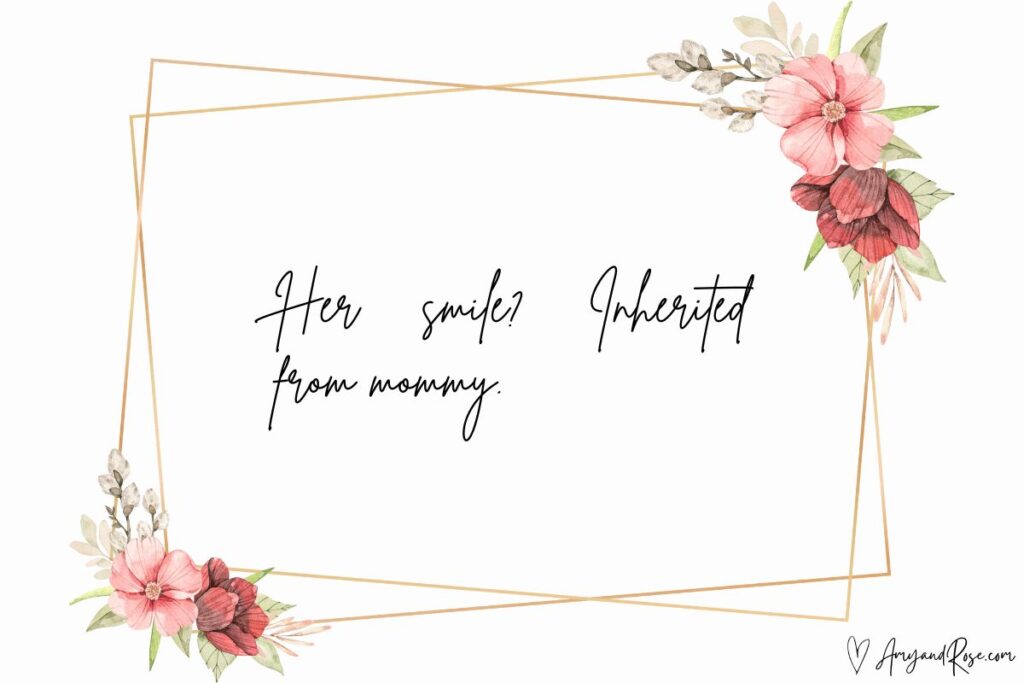 Teaching the ropes of fabulousness.
Creating memories and cherishing moments.
Our bond? Unbreakable.
Instagram Captions for Baby Boy
Little man, big wonders.
Dressed in courage and adorned with adventure.
From tiny tootsies to giant leaps.
Stolen hearts and sleepless nights, all worth it.
Champion of charm in a tiny frame.
Future heartbreaker in training.
Crafted with mischief and brimming with joy.
Little prince of our palace.
Born wild, growing up free.
Tiny ties, big dreams.
Funny Baby Captions for Instagram
50% Mommy, 50% Daddy, 100% Trouble!
Diaper backwards spells 'repaid'. Think about it.
Current mood: Naptime pending.
Been partying all night in my crib.
Milk: Because it's always happy hour for babies.
Who knew something so small could be this much work?
I'm not crying, I'm ordering my dinner.
If yawning were cute, I'd be a supermodel by now.
Cuteness overload in progress.
Outfit by Mommy, Attitude by Me.
Baby Girl Captions for Instagram
Wrapped in ribbons and rosy dreams.
Little miss sunshine.
Twirling through life with tutus and tiaras.
Petite princess with a power-packed presence.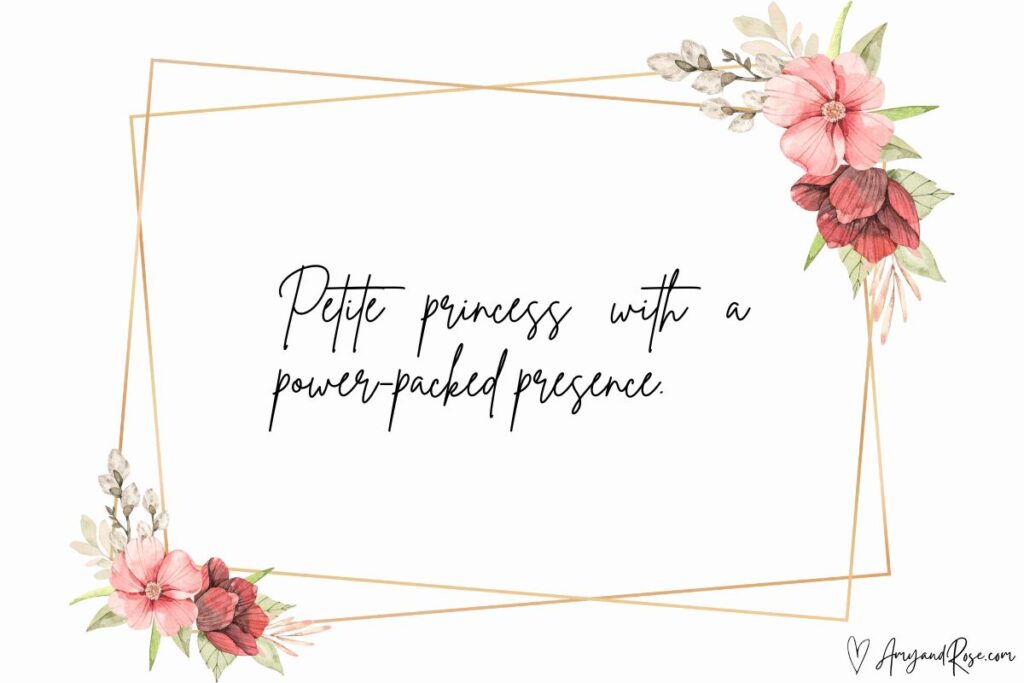 Adorned with grace and filled with dreams.
From fairy tales to real-life adventures.
She leaves a sprinkle of sparkle wherever she goes.
Queen of our castle, dreamer of her own tales.
Dresses in pink, thinks in rainbows.
Tiny dancer, boundless dreamer.
Newborn Baby Captions for Instagram
Freshly delivered slice of paradise.
Beginning our forever journey of love.
Our newest chapter: sleepless nights and endless cuddles.
Welcome to the world, little one.
The tiniest feet make the loudest footprints on our hearts.
New to the world, already ruling our hearts.
Fresh as morning dew and pure as love.
Life's most precious moments come in tiny packages.
From heaven's doors to mommy's arms.
Beginning life's greatest adventure.
Short Captions for Baby Girl
Little dreamer.
Rosy realms.
Tutu twirls.
Starlight eyes.
Born to sparkle.
Petite perfection.
Tiny diva.
Fairy's whisper.
Boundless beauty.
Lil' heartthrob.
Short Captions for Baby Boy
Tiny titan.
Brave heart.
Little leader.
Mischief maker.
Champion charm.
Mini maverick.
Boundless energy.
Pocket powerhouse.
Born wild.
Dreamer dude.
Cute Captions for Baby Boy
Sweeter than honey.
Those twinkling toes!
Adventures in tiny sneakers.
Sugar, spice, and everything nice.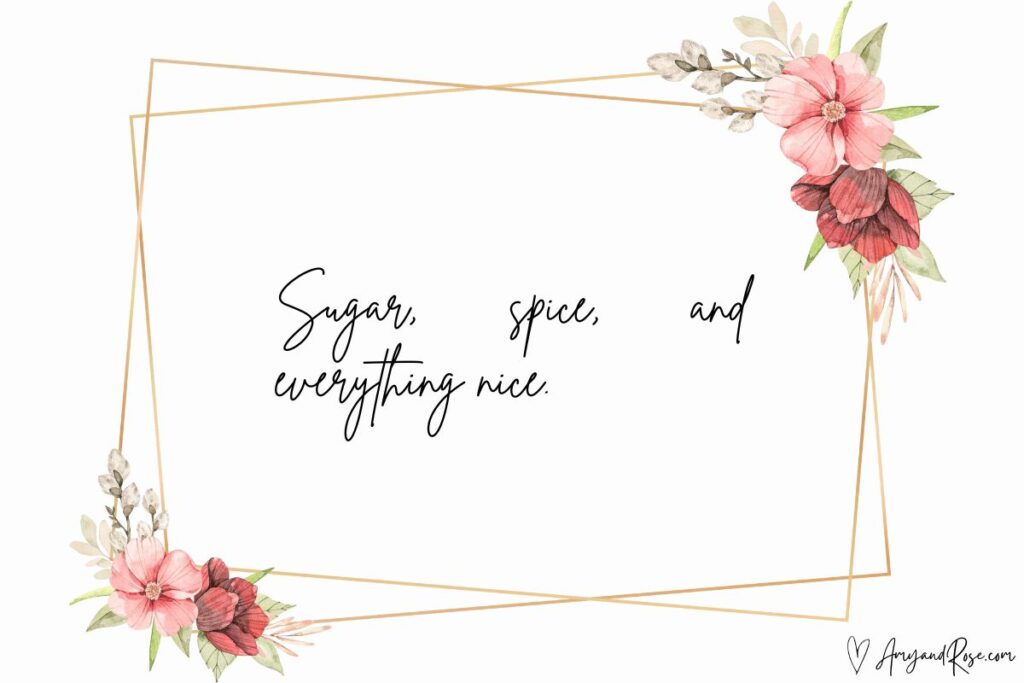 Drool-worthy charm.
Those cheeks though!
Little ball of sunshine.
Chubby cheeks, endless giggles.
Small in size, big in cuteness.
Cuteness overload activated.
Cute Captions for Baby Girl
Sugar, lace, and everything grace.
Little lady with a heart full of dreams.
Ruffles, bows, and twinkling toes.
Our fairy tale's favorite chapter.
Wrapped in wonder and bows.
Little girl, big world, endless dreams.
Petite princess with eyes full of mischief.
Dainty and delightful in every giggle.
From her crown to her toes, she's pure magic.
Our little doll, painting the world in pastel dreams.
Cute Baby Captions for Instagram
Sprinkled with fairy dust.
Those little fingers have a tight grip on our hearts.
Turning moments into magic.
Life's sweetest melody.
Overflowing with awws.
Eyes filled with wonder, heart filled with love.
Irresistible coos and contagious giggles.
Naptime chronicles and dreamy tales.
Cutie pie in the crib.
Cherishing chubby cheeks and innocent eyes.
In Conclusion: Crafting Your Baby's Digital Legacy
Instagram has significantly influenced the way we share and relish our life's milestones. When it comes to baby pictures on Instagram, the captions are more than just add-ons; they are the narrative that adds depth to the visual.
Finding the Right Words
For every 'baby boy caption' that melts hearts or the funny 'cuddles and caffeine' quip eliciting chuckles, there's a parent searching for the right phrase to sum up their emotions. This comprehensive guide of 828 captions is tailored to offer many choices for every mood, milestone, and moment. From those that fit the 'nine months' jubilation to the ones perfect for the 'family is now complete' announcement, there's something for everyone.
Discover heartwarming expressions that perfectly capture the love for a daughter. Explore our curated list of over 440 quotes and find the words that resonate with your heart.
The Digital Footprints of Joy
Every 'cute baby picture' uploaded is a fragment of a larger narrative. With the right captions for baby pictures, these fleeting moments get immortalized, creating a legacy little by little. The 'entire heart' of a parent finds expression in these captions, making every 'baby picture caption' a testament to the endless reservoir of love they hold for their child.
Empower Your Instagram Experience
As the trend of sharing baby pictures on Instagram grows, ensure that your captions are not an afterthought. They are the emotional heartbeat that gives voice to every 'baby's smile' or those innocent eyes that peer from the 'mother's lap.' Whether you're celebrating the 'little boy' adventures or the delightful chaos of a 'tiny human,' this guide arms you with the perfect words.
Embrace this curated collection and let your captions for your Instagram resonate with authenticity, charm, and love, enhancing every memory and making every shared moment truly special.
FAQs: Crafting the Perfect Baby Captions for Instagram
When it comes to sharing baby moments on Instagram, the right caption can make all the difference. It's about encapsulating that fleeting feeling, that immediate emotion, and offering a window into your world for all your followers. But how do you find the perfect words?
Make her day unforgettable! Browse our expansive collection of 450+ birthday wishes crafted just for your daughter. Find the perfect words and sprinkle some magic on her special day.
What do you caption a baby post? 

For baby posts, the caption should be heartfelt and genuine. Phrases like "home runs on cuddles" or "toes fill our hearts" can beautifully encapsulate the emotion behind the photo. 

What should I write on Instagram for baby? 

Instagram captions for babies should be a blend of emotions and the story behind the picture. Using quotes for baby, such as "A baby's laughter is the world's best melody," can be fitting. 

What is a cute caption? 

A cute caption is one that evokes warmth, love, and endearing emotions. For instance, "Lose sleep over the little things, like that infectious giggle." 

What is a cute quote about babies? 

"Babies are life's way of saying, 'The story continues…'" 

What is the best caption for baby smile?

"A baby's smile is a whisper to the heart, telling us everything is alright." 

How do you write baby on Instagram? 

You can use hashtags like #BabyInstagram or phrases such as "Our favorite reason for sleepless nights." 

Can I post my baby on Instagram? 

Yes, you can. However, always be cautious about the privacy settings and the amount of information you share. 

Should I post photos of my baby on Instagram? 

While it's a personal choice, many parents opt to share their joy with loved ones. If you decide to post, ensure your account settings prioritize your and your baby's privacy. 

What is a happy caption? 

"Wrapped in joy, love, and a sprinkle of baby laughter." 

What caption means kids? 

Captions that relate to kids often delve into their innocence and playfulness. For example, "Childhood: A time of wonder, joy, and endless discovery." 

What are small captions? 

Small captions are concise and impactful phrases, like "Baby bliss" or "Life's tiny miracle." 

What do you write when posting a new baby?  

"Introducing our newest chapter, and our hearts have never been fuller."  

What are some cute photo captions? 

"Snuggles, giggles, and endless love." or "Funny captions and tiny toes – that's how our story goes." 

What do you post for a new baby? 

Photos that encapsulate the baby's first moments, like their first smile, with captions like "Our hearts just doubled in size." 

How do you short caption a baby coming soon?

"New adventure loading…" or "Soon, our duo becomes a trio."