Teaching your child to ride a bike is one of those things you'll remember for the rest of your life. It is as much of a milestone in your life as it is for your child's, as watching them cycle for the first time can be one of your proudest moments. With that in mind, you have a few big decisions to make when it comes to teaching your little one to cycle. Choosing the right bike for example can be the difference between a safe and fast learning process to a slow one, so you need to think long and hard about which bike is best for you and your child.
Your choices include normal pedal bikes, tricycles, and balance bikes, which all have their pros and cons and involve teaching your child in a slightly different way. We've put together this handy guide, helping you understand which bike is best for a beginner.
What's the Difference Between a Balance Bike and a Tricycle?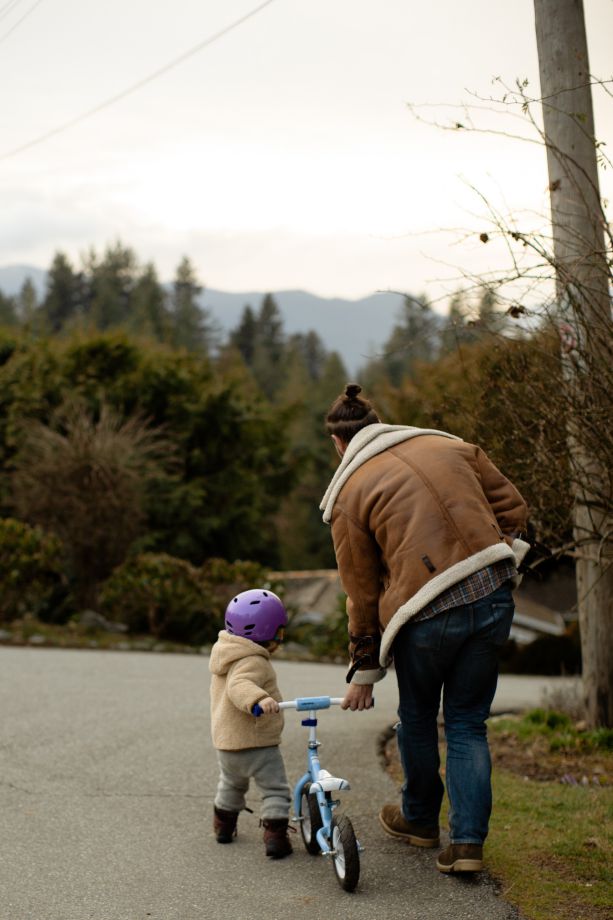 A tricycle is more of a traditional method and includes three wheels with two at the back and one at the front. Tricycles have been used for hundreds of years, and are popular because they offer a safe training method that doesn't really require supervision or any particular skill. They are easier for the child as they don't need to worry about balance, only steering.
Balance bikes are a newer invention and are starting to take over as the number one method for teaching kids. Unlike tricycles or stabilizers, they don't come with pedals, brakes, or a chain, and teach the child to focus on balance over anything else. Kids can learn by pushing themselves forward along the floor only putting their feet down once they have lost balance.
Balance vs Steering
When It comes to making the choice between a tricycle and a balance bike you need to answer one question. Would you rather focus on balancing or steering? Tricycles focus purely on steering, whereas balance bikes have been designed to train your little one how to balance first.
Steering is all well and good however it isn't the priority when it comes to learning to cycle. Balancing, according to experts is key, because it means that the child will be able to cycle safely once they've moved onto larger bikes. The next thing to learn after balance should be steering and control.
Why Are Balance Bikes Recommended?
Balance bikes are becoming increasingly popular across the UK. They come without pedals, without a chain, and sometimes come without brakes too, and work by allowing your child to glide along the floor by pushing themselves along with their feet. They are recommended because:
They focus on balance: Balance bikes are designed to make the learner understand how to balance. By focusing on balance first, it means that training wheels aren't required when moving onto adult bikes.
They are safer: Balance bikes are safer than tricycles for two reasons. Firstly, they can instantly be stopped by the child putting their feet to the floor, increasing safety if they happen to move too fast. Secondly, the child won't need stabilizers once they've moved onto an adult bike because they already know how to balance.
They are easy to use: Coming without a chain, pedals, or brakes, balance bikes can be pushed along by the child's feet. They then balance while on the move, ideal for any early learner.
They improve early child development: They can quickly develop a child's spatial awareness, motor skills, and agility skills. This can help put them a step ahead of their nursery or school friends.
For all ages: Balance bikes are suitable for children as young as just 12 months, all the way through to early adulthood.
Why Are Tricycle's Not Recommended?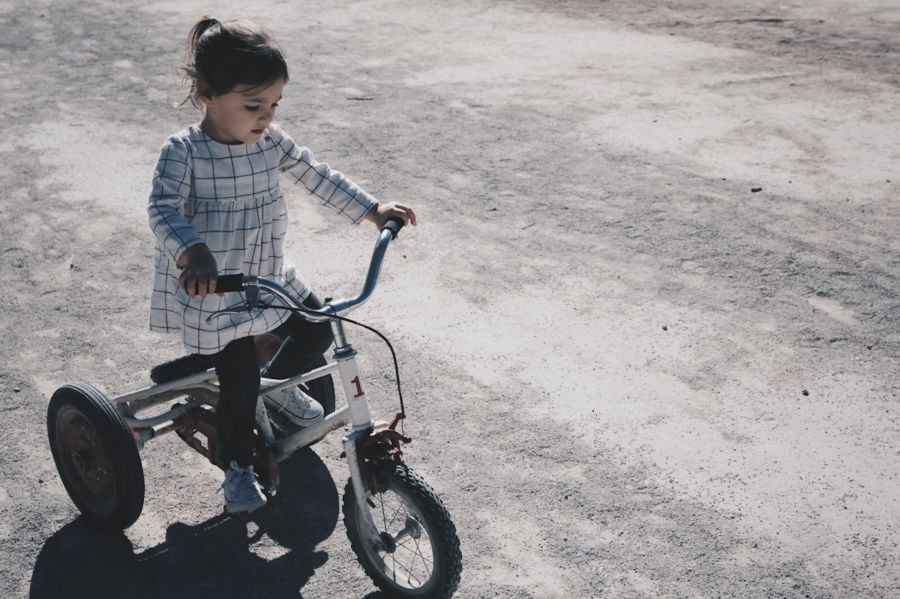 Tricycles are becoming less popular for actually teaching your child to cycle. While they are great for teaching steering and control, they don't actually teach the key still to cycling – balance. They are also very heavy, not particularly versatile, won't move easily over uneven surfaces and a child will still require stabilizers once they've moved on to a pedal bike.
Unfortunately, they don't really do much in the way of teaching key cycling skills either. All your child has to do is sit down and pedal, and while that is good for improving leg strength, it doesn't really improve spatial awareness, agility, motor skills, or balance.
How Old Do You Have to Be to Use a Balance Bike?
While a tricycle can be used by children of any age, they do little in the way of actually teaching your child to ride a bike. Balance bikes, on the other hand, can also be used by anyone; and from a girls balance bike, a boys balance bike and balance bikes for one, two, or three years old are available, you can be sure to find the perfect balance bike for your child.
Looking to give your child a head start in reading? Discover the perfect companion to their bike-riding journey! Check out our in-depth child learning reading program reviews now and set them on the path to literacy success. Click here to explore the world of balanced learning.
Which Is Easiest for You?
Finally, as the parent, you'll probably want to know which is easiest for you. Tricycles can be used pretty easily, and won't require much actual teaching or effort from the parent. This is because they don't really teach the child to cycle, so all you'll be doing is postponing your training until they've moved onto a proper bike.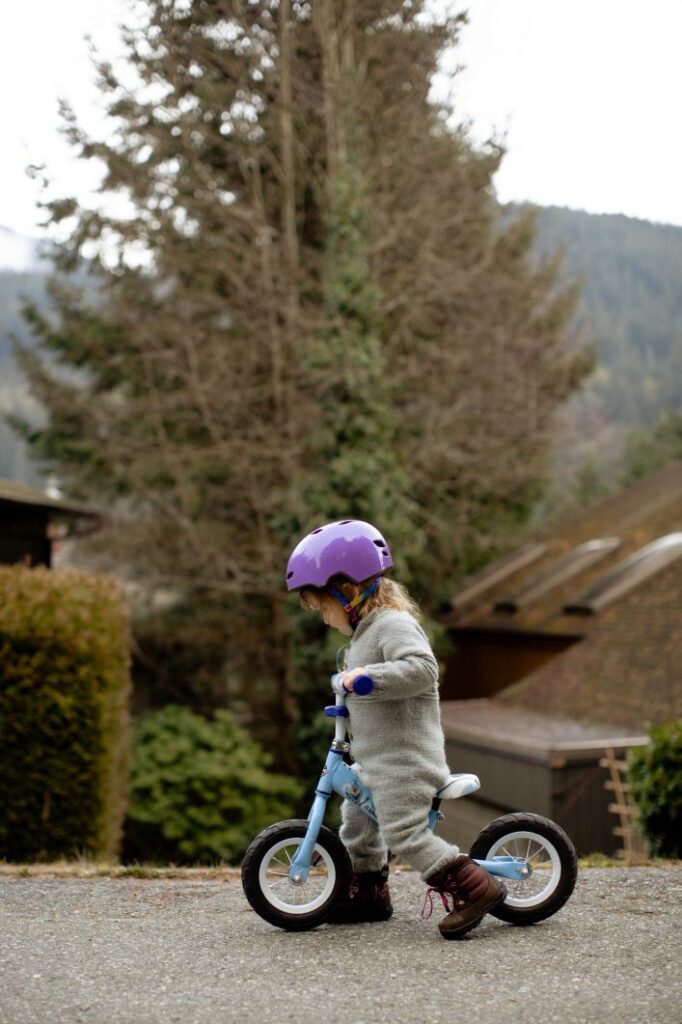 On the other hand, a balance bike doesn't come with chains, pedals, or gears. While you will have to teach your child about balance, you should still find that you won't be needed too much, especially as balance bikes don't require much assembling or manufacturing.
Making the Right Decision for Your Child
If your little one is ready to start exploring and get their first bike, it's important not to rush and it's important to make the right decision for your child. By choosing a balance bike, you can actually train your child to cycle in a secure and fun way safe in the knowledge that they won't need stabilizers once they've moved on to bigger things.