Going back to school is a big decision. It's a great way to invest in yourself and your future, but the logistics can be challenging—especially if you're a parent. It's no secret that kids require a lot of time, energy, and money, so how do you balance that with earning a degree?
An online degree program can be a great option for busy parents. Still, even online classes require focus and hard work. Here are some tips for balancing your classwork with your parenting responsibilities so you can fulfill your dreams while ensuring your kids are getting the attention they need.
The Pros and Cons of Getting an Online Degree
Online degrees continue to increase in popularity. That's not too surprising, considering the convenience of online school. It's also much easier for people who are juggling multiple responsibilities, such as parents or those working full-time jobs. But is an online degree worthwhile?
Like anything in life, there are pros and cons to getting an online degree. The pros are obvious for parents: an online degree lets you fit school around your schedule and allows for a better balance between school and family life. It's more convenient, as there's no driving, and you can attend class without getting dressed up.
On the other hand, some people struggle with the online learning experience. They prefer an in-person program so they can quickly ask questions, discuss the material with classmates more easily, and focus better on the lectures. Although many people find online learning equivalent to being in the classroom, others have difficulty getting as much out of the classes and may struggle with accountability.
Additionally, some classes do not translate over well to online learning. Professors may struggle with adapting their material to the virtual classroom. The good news is that many of these challenges have improved over the years and today's online programs are largely high-quality and seamless.
Online Degrees Offer Flexibility for Parents
Our educational expectations have changed a lot in the last decade. More people have the opportunity to go back to school at their own pace, thanks to online learning. For most parents, flexibility is the key to ensuring that they can meet their children's needs while attending classes.
One of the best aspects of online learning is that it's easy to tailor your class schedule around your life. If your kids are a little bit older and more independent, maybe you can take 2-3 classes per semester. If you have younger kids or work part-time, one class at a time might be more realistic. It might take longer to finish your degree, but this kind of flexibility can help set you up for success.
The Impact of Online Education During the Pandemic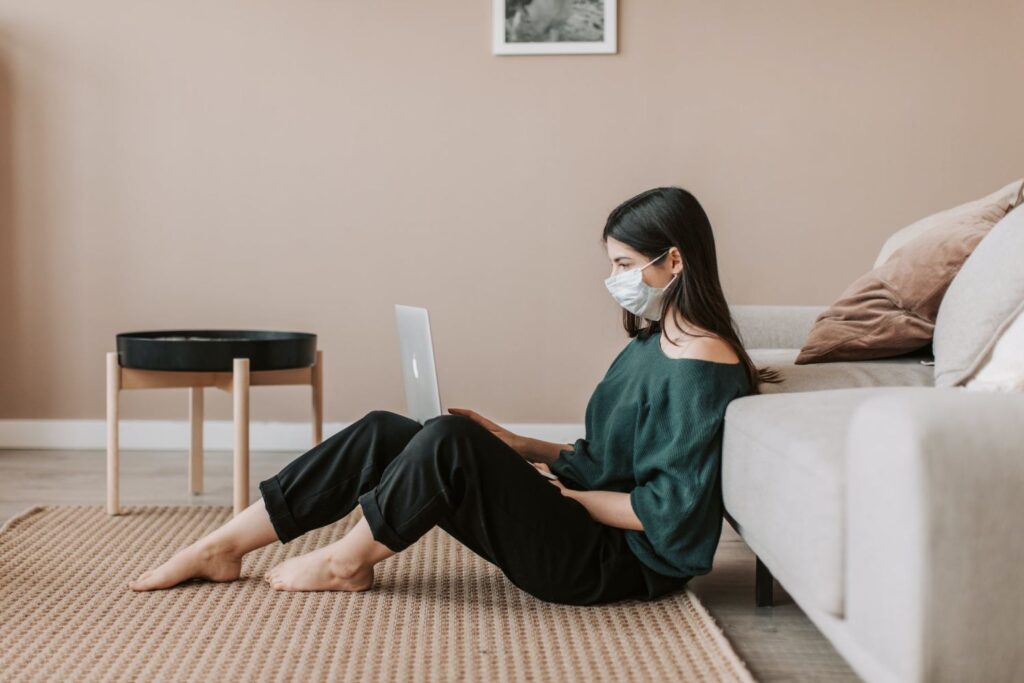 Although the pandemic has upended life for far longer than most people anticipated, there were a few silver linings to come out of it. Online learning became essential to prevent the spread of COVID-19. Because of that, there are more options for online learning than ever before.
Now that families are more familiar with virtual learning, it's not as intimidating for many parents to think of finishing up their degrees online. You might have helped your children with it during 2020 and now know what to expect so you can prepare for your own education.
Tips For Making it Work
As a parent, you'll need to put extra thought into how you'll complete your degree. First, you'll need to choose a program and budget for the classes you need to complete your degree. If you don't want student loans, you may need to spread your classes out to make the process more affordable. Spreading your classes out over a longer period can also be less stressful and more manageable as a parent.
You'll also want to strategize with other household members. Will someone pick up the slack? When can you carve out study time? Are your children old enough to give you space at certain times so you can focus? These are all individual questions you need to consider.
Take advantage of small pockets of time throughout the day. Do some reading while you wait for the water to boil or while you're waiting to pick up prescriptions. It's also a good idea to study before or after your children are in bed.
Be sure to take care of yourself! Don't sacrifice sleep or exercise and make sure you're eating healthy food and drinking enough water. These small self-care steps can make a big difference in your academic success.
How an Online Degree Can Help You Pursue Your Dreams and Make a Difference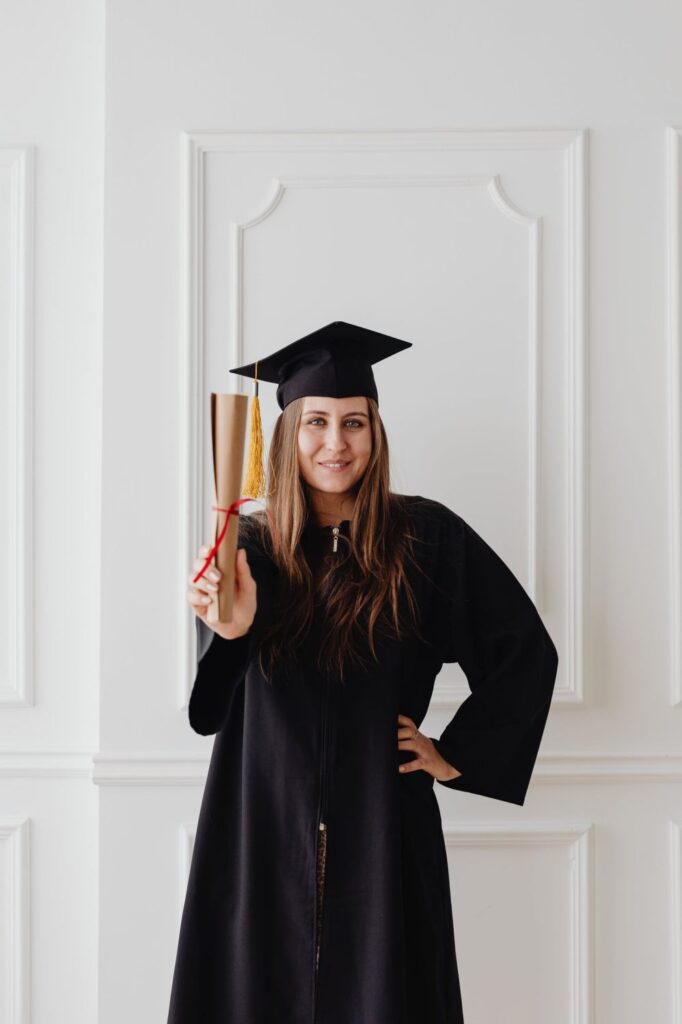 If you're preparing to go back to school, then you've already taken a big step toward your dreams. Even if you're not sure what you want to study yet, just committing to the investment in yourself is something to celebrate.
When choosing a degree program, it's important to think of the growth potential and your personal skills and interests. There's an enormous need for people in a wide range of fields, including mental health and social work, environmental studies, tech, and more. Your career could make a big difference in the world.
Your dreams matter. By going back to school, you're sending a powerful message to your children. Showing them that it's never too late to pursue your dreams and continue learning will help inspire them to reach their full potential as you work to reach yours!