Optimal health is important if you are thinking about becoming pregnant. Staying healthy helps you start taking care of your baby before they are conceived or born. It involves a lot of different aspects including eating healthily, keeping doctor's appointments, and making some lifestyle changes. We have put together a list of things you can do to help you maintain a healthy pregnancy for a healthy baby.
Eat Healthy Foods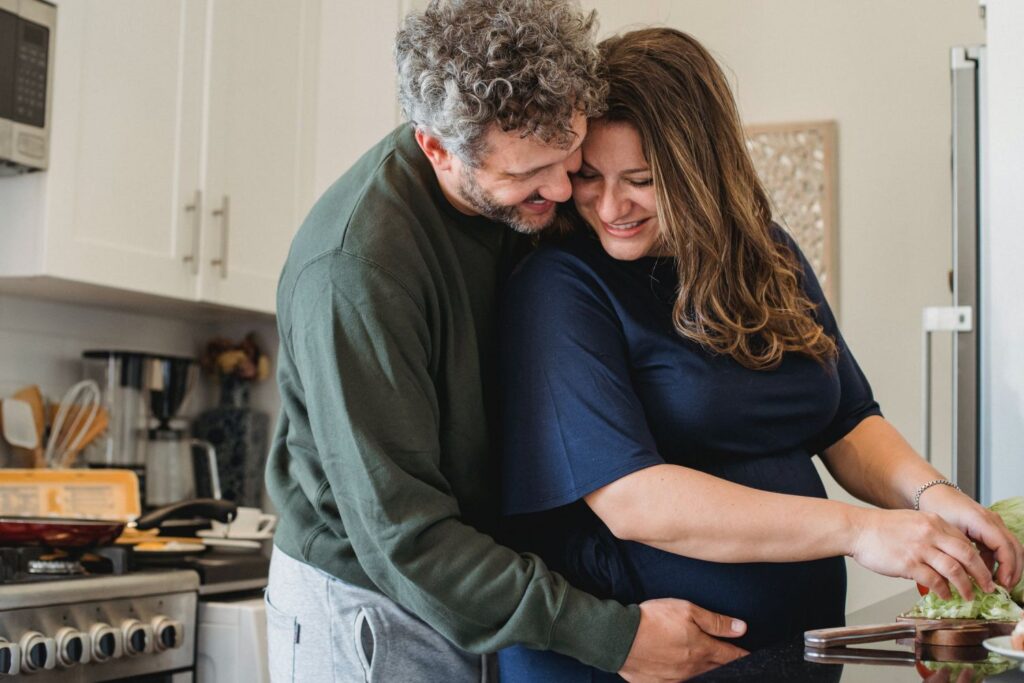 Although eating healthy foods is important for everyone, it is especially important for pregnant moms. You need to be healthy enough so the pregnancy does not overwhelm you, plus your baby will need nutrients to grow healthy and strong. Start by incorporating more fruits and vegetables into your diet. Also, stay hydrated if you exercise and eat more calcium-rich foods, whole grains, and foods with little to no saturated fats.
You should process and cook your food properly. Foods like eggs, fish, and meat present a risk of food poisoning if they are not cooked properly. Avoid deep-sea fish like tilefish and shark because they can contain high levels of mercury and harm the baby.
Also, remember to eat about four dairy servings every day and reduce the amount of sugar you consume. Dairy provides the calcium required for a healthy baby. Lastly, avoid drinking more than two cups (0.47 liters) of coffee per day and avoid caffeinated drinks if you drink coffee.
Keep Your Prenatal Clinic Appointments
Ideally, you should start seeing a doctor as soon as you start thinking about having a baby. The doctor will perform various tests like checking your blood sugar levels, as well as your urine for bacteria. These tests are used to check if there is anything that could lead to complications during the pregnancy. Their results can be used to help you make various adjustments or treat any underlying conditions before you become pregnant.
Once you get pregnant, you should schedule your first appointment. Here, the doctor will do an ultrasound to make sure everything is okay, that the baby is growing properly and that they are in the correct position. After this, schedule an appointment every four weeks. You will need to set the appointment every two weeks for the third trimester. Take this time to discuss any concerns you have with your doctor and ask if they have any advice for you.
Talk to Your Doctor About Your Weight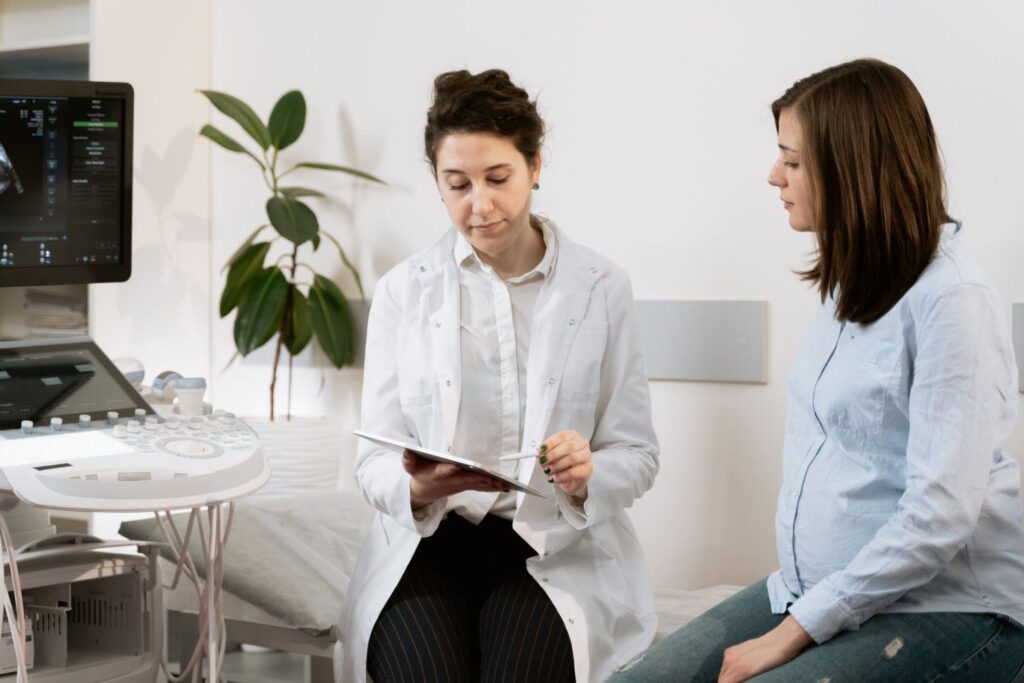 It is normal for moms to gain some weight when pregnant, and it is even recommended. The weight gained is different for everyone but if you think you are gaining too much weight, talk to your doctor about it. If you are already at your optimal weight, you will need to gain less weight. However, if you are deemed underweight, you will need to gain a lot more weight before getting pregnant and while pregnant.
Take Prenatal Vitamins
While there are a lot of supplements you should not take when pregnant, vitamins are not one of them. Vitamins play a huge role in your baby's development. Taking them before and during your pregnancy has been shown to aid in the baby's development, help keep you healthy through the pregnancy and help reduce the risk of certain developmental complications with the baby.
In addition to vitamins A, B, and K, the prenatal vitamins should also contain enough folate for the baby's and mom's health. Although some supplements contain folic acid, it is often unsuitable for the mom and baby because it is not as readily available to the body for the mom and baby as folate is.
You should start taking prenatal vitamins that contain a mix of vital vitamins and folate before your pregnancy so that it is available for the baby. The vitamins can be prescribed by a doctor, or you can purchase prenatal vitamins through retailers like Needed, who sell high-quality prenatal products. Needed is a great example because they sell a prenatal multi powder that contains all the vitamins and essential nutrients you need for optimal mom and baby health. Their products are formulated in collaboration with practitioners to ensure they contain only the nutrients you require and nothing else.
Avoid Alcohol and Smoking
You should avoid drinking and smoking when trying to get pregnant as well as when you do get pregnant. Drinking while pregnant or when breastfeeding can cause the baby to develop Fetal Alcohol Spectrum disorder. The disorder is characterized by learning disabilities, abnormal facial features, and behavioral issues. Because alcohol impacts the baby as soon as you get pregnant and many women learn they are pregnant at about six weeks, avoid alcohol when trying for a baby. Smoking comes with its own set of complications as it increases the risk of premature birth, infant death syndrome, miscarriages, and other negative outcomes.
Exercise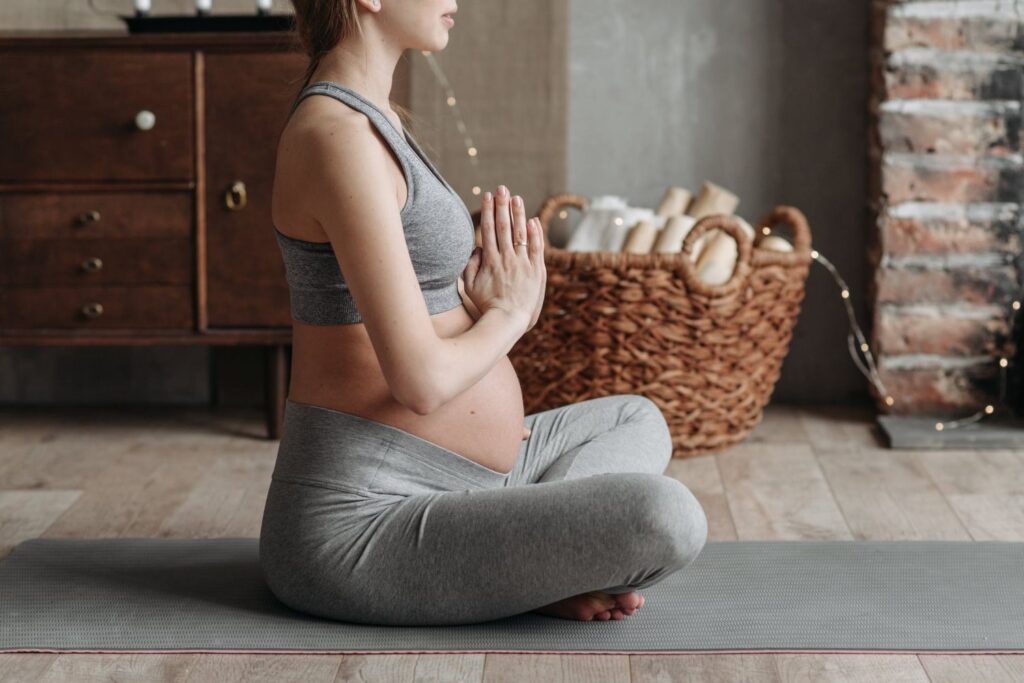 Exercise has lots of benefits, even for pregnant moms. Unless you have an issue preventing you from exercising, you should try to exercise for about 30 minutes when pregnant. Exercise promotes blood circulation, reduces stress, and can also ease discomfort during pregnancy. Some women say that exercising makes labor and delivery easier, with light cardio exercises helping a lot. Swimming, walking, and playing games like tennis can help. Avoid all contact sports and workouts where there is an increased risk of falling. Just remember to not push yourself too much if you do not exercise often. Also, if you do exercise, the intensity should be lower than what you aim for when not pregnant.
Are you ready to experience the joys of pregnancy? Our Pregnancy Approach Review offers valuable insights into achieving a healthy, happy pregnancy. Don't let another moment pass – click here to read more and begin your journey toward parenthood today!
Get Enough Sleep
Sleep can help reduce fatigue and stress and is important for both the mom and their baby. Doctors recommend that you sleep on the left side to improve blood flow. To ensure you get enough sleep, try to make the bedroom as comfortable as possible. Also, get ample support for your whole body, including your spine and belly.
Becoming pregnant is a blessing that should be cherished. Moms should do everything they can to ensure their babies are healthy when born. Doing so can include making certain changes, embracing new lifestyles, and staying in touch with the doctor to ensure everything is progressing as it is supposed to.