How do we cope up with the energy levels of kids? How do we ensure that we are matching up to their mood swings? We want our kids to get creative, but how do we ensure that this happens through fun and frolic way?
In this digitized era, more and more kids are spending time in front of computer or television, but we need to bring outdoor games in focus once again as it helps tremendously in improving the mental and physical health of children. Exposure to games outside can also help shape personality fantastically well.
There are many outdoor games for kids, but let's look at some top 5 classic outdoor games which guarantee fun and excitement and are also safe.
We also need to ensure that the games are light on rules so that an 8-year-old kid can also play effortlessly. These games also promise to sharpen their observation skills and develop a positive attitude.
HOPSCOTCH
Hopscotch is almost an ancient game that is still extremely famous these days. We all have played this game for hours in our childhood days. All you need to do is get your kids to draw big squares with chalk either on the sidewalk or at your backyard.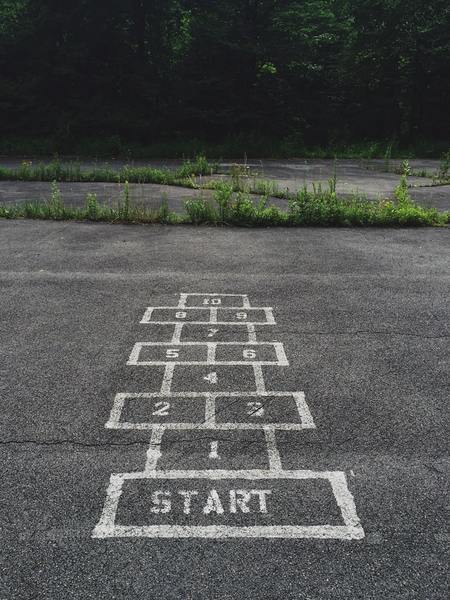 Just drawing this is also fun, and it sets the moods of kids absolutely on the fun ball. Get them to set their own rules and let them get immersed in this energizing game. This is one of the best fun outdoor activities which help in keeping your kid physically healthy.
LIMBO
It's a great way to test the flexibility of your kid and set a healthy competition among other kids. Get anyone to stand and hold the stick from both ends and let your kid go under the stick.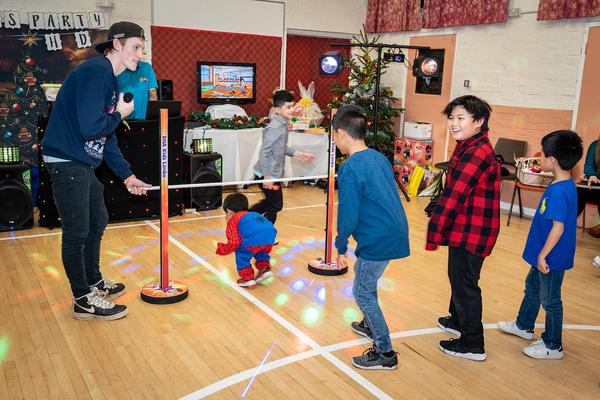 Every round gets slightly challenging as you keep bringing the stick down, and the kid has to ensure that he/she slides underneath the stick without touching it.
This is for sure one such game that promises to bring laughter on everyone's faces and can be enjoyed equally by kids and adults. This is also a fun way to teach your kid about physical fitness.
MUSICAL CHAIRS
This game has been around for years and is still played n every school during an activity day. Every kid scrambles to find a chair when the music stops. In every round, one chair is removed to increase the difficulty level and add some more fun cries.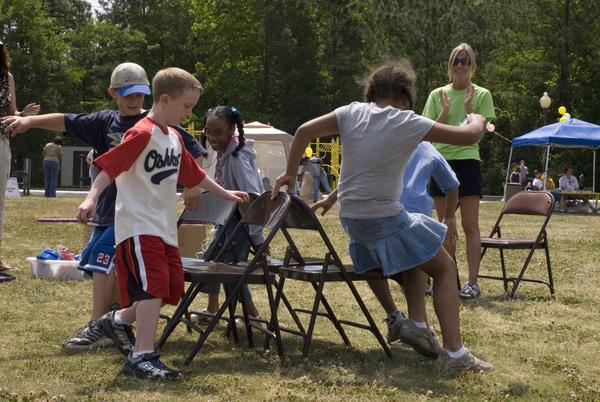 Kids of all ages can play this musical game, and as and when a kid gets eliminated, enthusiasm among other remaining kids gets even stronger. It's always sweet to add some price for the winning kid. Grab some chairs and set some musical evening for your kids.
TUG OF WAR
This is not just a fun game for your kids but almost a contest. Two teams pull the opposite end of the rope, and both of them keep dragging the rope until one team crosses the central line.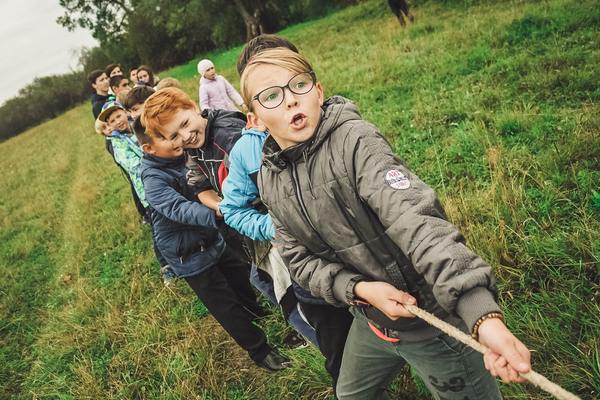 You can play with as many as kids as you want, and it hardly has any rules. There is laughter, fun cries, and is undoubtedly one of the best classic outdoor games.
WATER GUNFIGHT
It's an extra warm day, how about some water gun fight? There is no better sight than seeing your kid drenched in water and still not complaining about it.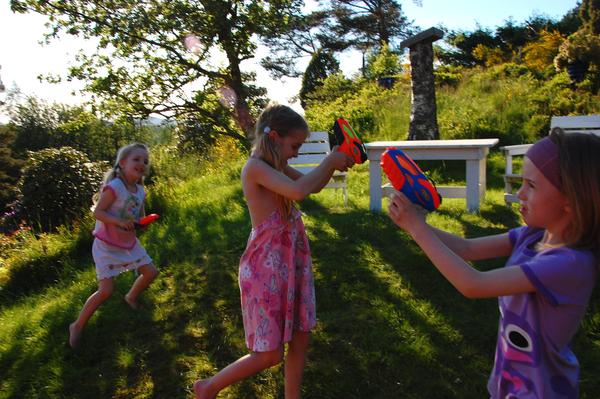 Just get your kids to change into their favorite bathing suits and chase each other with their water guns. This outdoor game is harmless, and it will help water your backyard.
Next time you are planning your kids Birthday, or any other activity for kids, play these games to change the mood of the afternoon. Playing outdoor sports has been proven to be one of the best ways to let your kids have fun and at the same time, develop their intellect. We recommend having a day planned in a week for your kids to get –together and spend some hours in the noon towards outdoor fun activities.