Becoming a part of the online market for selling old baby clothes is a lucrative opportunity to earn extra money. Babies and their parents, the consumers of your goods, are always present on the market, so instead of keeping all the things hidden away in a box, you can try getting back a part of your investment.
According to research, the global baby apparel market is booming and expected to get to $207,1 billion by 2026. With the rise in popularity of online shopping, trying to stay safe during the pandemic, and living a more sustainable life, selling baby clothes online can be a win-win situation.
Here are the seven most valuable tips you should know before you decide to make an extra dime on the internet:
1. Use Social Media To Your Advantage
Social media platforms like Instagram and Facebook are excellent to target a specific audience. Both networks offer you a free opportunity to advertise what you have to sell, plus you can create sponsored posts to boost the views and visitors and increase the chances of selling the clothes.
One of the best things about social media is creating new profiles meant only to advertise your goods and using various marketing methods. The more descriptive and fun your posts, videos, pictures, and stories are, the more audience you'll attract. Finally, you can also try live sessions presenting the items so that potential buyers will have a sneak peek of everything you have to offer.
Facebook is the biggest social platform with over 2.89 billion monthly active users. In addition, the network's Marketplace feature is an online market where parents can list second-hand baby clothes. Another great tip is to create your group or join other people's groups to offer your products.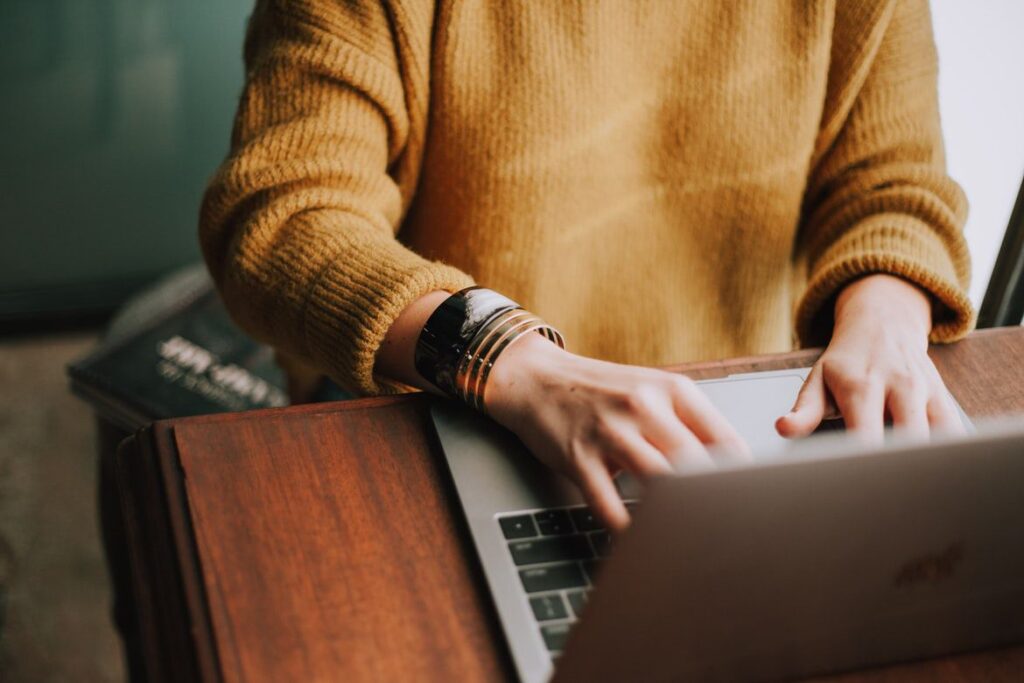 2. Quality Pictures And Detailed Descriptions
The best way to sell is to craft alluring pictures that showcase all angles of the items. Ensure that you use natural lighting and a neutral background to capture the accurate color and condition of the clothes. One trick to sell more is photographing cute outfit combos and creating a story that potential buyers will love.
The descriptions should be honest, detailed, and optimized with keywords to help people find your posts faster. Remember to include the item size, brand, condition, age range, type of material, etc. Finally, don't ever hide flaws because it will cause distrust among your customers.
3. Think Carefully About The Price
If you frequently shop online for your baby, you probably already know how much different items cost when bought first or second-hand. So think carefully about the price you'll set and consider various factors, including the clothes' condition, the brand, size, etc.
Investopedia advises that you set the price at about 50% to 70% of the retail price. Before you decide on the final cost, start searching online for the same items and see the prices of other sellers. If the item is still in production, you might have to set a lower price to sell it faster.
Before listing the baby clothes, you should decide whether you'll include the shipping costs in the item price, or the buyers will need to cover shipping separately but pay cheaper for the items. Keep in mind that you can price high-end brands and limited edition clothes much higher, especially if they're in excellent condition.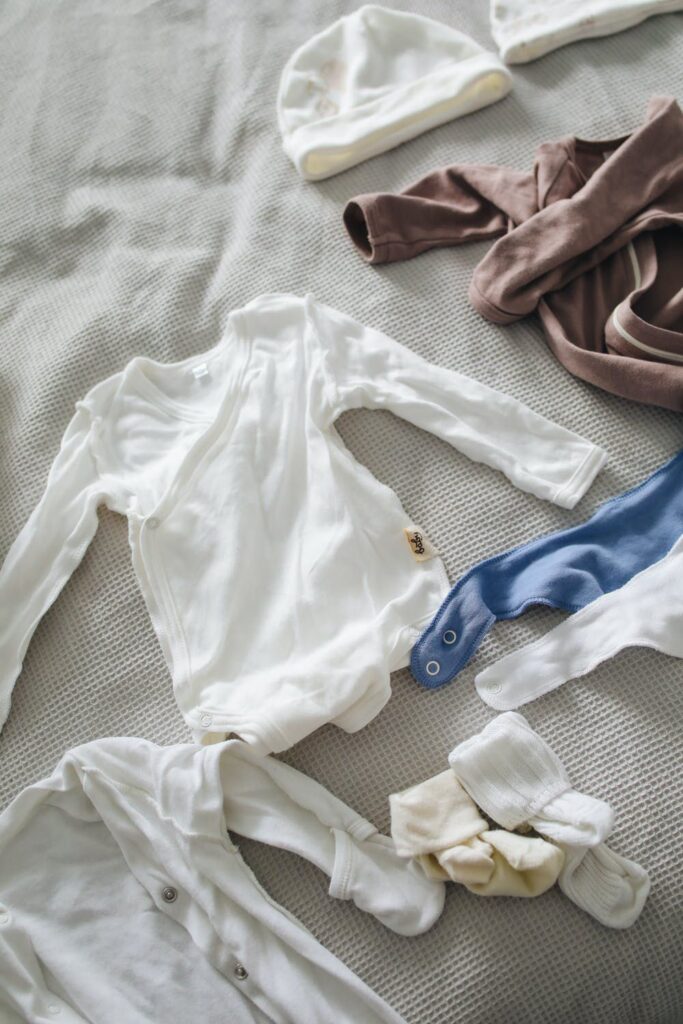 4. Cut Your Work Time In Half
If you're a mom, you already know that this role is as tiring as rewarding. If you have plenty of items to list, you will need to spare a lot of time to take pictures, write descriptions and post them to various sites to increase the chances of selling them.
But, there are ways to cut your work time in half and make things easier. For example, most mothers find an easy-to-use cross posting app an excellent accessory because it helps them list their items across various marketplaces and boosts the odds of selling the clothes.
Regardless of whether you're a work-at-home mom or you need to go to the office every day, posting many items on different platforms takes serious time and dedication. These types of apps cover all the popular marketplaces, help you keep track of inventory, and are straightforward to use.
You can take a look at the memberships they offer and decide if any packages work for you, based on the number of clothes you have to sell and the benefits you want to enjoy.
5. Bulk Or Individually?
Should you sell bundles or individual items? Both ways of online selling have pros and cons, and the good thing is that you can combine the two methods depending on the clothes. Your bundle items should be in the same sizes and should feature similar styles.
Bulk packages are an excellent opportunity to sell more than one item, but you should create an attire that parents will want to purchase. For example, pairing ripped jeans with a band T-shirt sounds like a match made in heaven. Who could stay away from such a chic combo?
Remember that you don't have to list all the items at once because listing them one by one increases the chances of selling them. For example, when you post a piece of clothing, it will be on top of the list on the marketplace, meaning that it will reach a broader audience.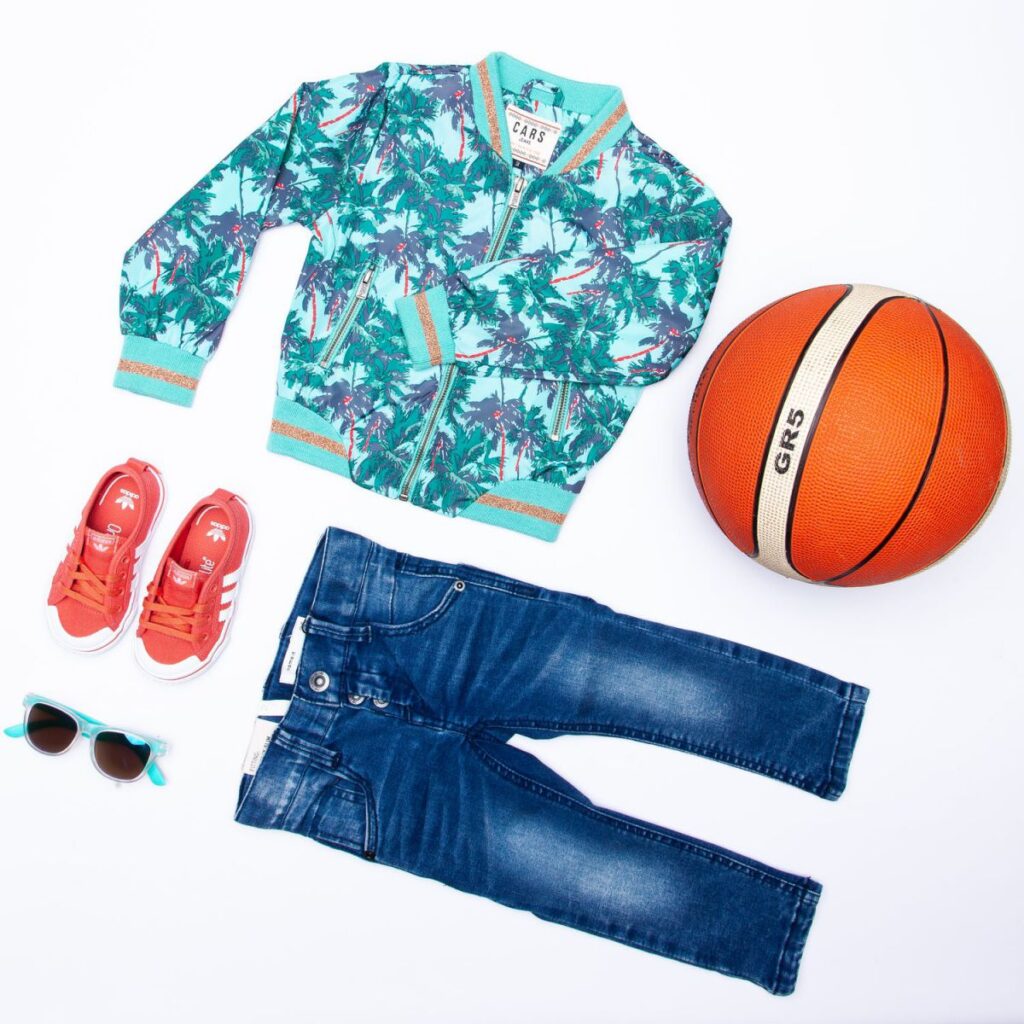 6. Consider The Season
Before you start listing the baby clothes online, consider the season that's approaching. Posting summer dresses and swimsuits during fall and winter might not be the best idea because that's not what parents are looking for. The best thing you can do is sort the clothes in groups according to seasons and list them ahead of the season to come. This way people will be even more interested in buying.
Another secret to being a successful online vendor is posting items when you have enough free time to interact with possible buyers. In addition, people who will see your listings and are interested in purchasing might have questions regarding the clothes, so you should be quick and efficient in answering them.
7. Offer Discounts
Discounts are always a great idea! Being a successful vendor means awarding the customers who want to buy more by offering them discounts when they purchase two, three, or more items. It's no secret that discounts easily attract people, so seeing the 10% or 20% mark will stimulate them to get more.
You can also introduce free shipping for orders that exceed a certain amount. This is another excellent trick that will make your customers buy multiple items to enjoy free shipping.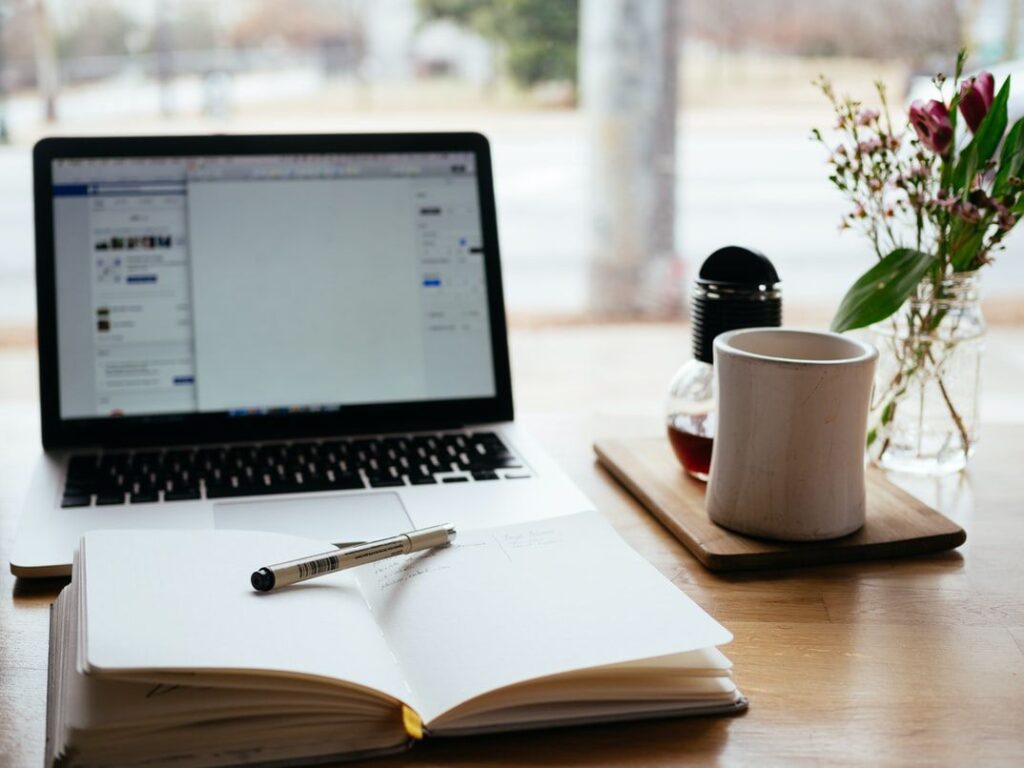 Final Thoughts
The online baby and infant apparel market size in the US reached $3.1 billion in 2021. Since researchers predict the revenue to keep growing in the following years, you should take this as a sign to start listing your baby clothes online instead of keeping them boxed up.
There are so many amazing online marketplaces available with a single click of a button that saves people time and money. By selling second-hand clothes, you can reduce waste, earn extra income on the side and have the chance to get even more fashionable pieces for your little ones.