Maternity is a unique life experience filled with many emotions like joy, fear, anticipation, and anxiety.
Until recently pregnant women had to make do with matronly, polyester-blend clothes; now, upscale designers have come on board, creating chic collections using cashmere and leather.
Finally, maternity fashion may seem a contradiction in terms, but it's come a long way, baby.
From a dowdy past populated by polka dots and polyester blends rise delightful, sophisticated choices, with hardly a panel insight.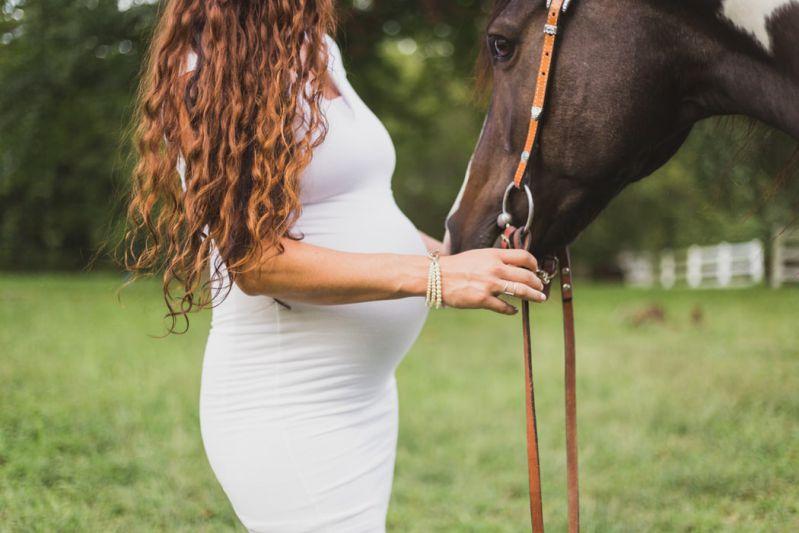 Cut closer to the body in better quality fabrics, the best maternity clothes pay homage to the cosmopolitan wardrobe women had before they were pregnant and the tummies they have now: matte jersey wrap dresses, stretch denim flares, cotton capris, classic cashmere twinsets, floral wrap gowns, preggo leggings, halter tops. That's right, halter tops.
Congratulations to all expectant mothers reading this article, the joy of motherhood are really interesting.
However, getting the right maternity fashion is never easy. Some of the common questions asked may include: what to look for, how to start, what is the right size and the amount of money to be spent.
Why do you need maternity clothes?
"My body is the site of a miracle now." – Kerry Washington
We're talking style, ladies, a concept as foreign to mom-to-be clothes as decoupage to a nuclear scientist.
"A few years ago, it seemed there was a real disconnect between the clothing for pregnant women and the clothing women wanted to wear", says a New York designer.
Today, designers are bridging that gap by creating an eponymous line of fashion-forward maternity wear now favored by celebrity moms from Hollywood to the Hamptons.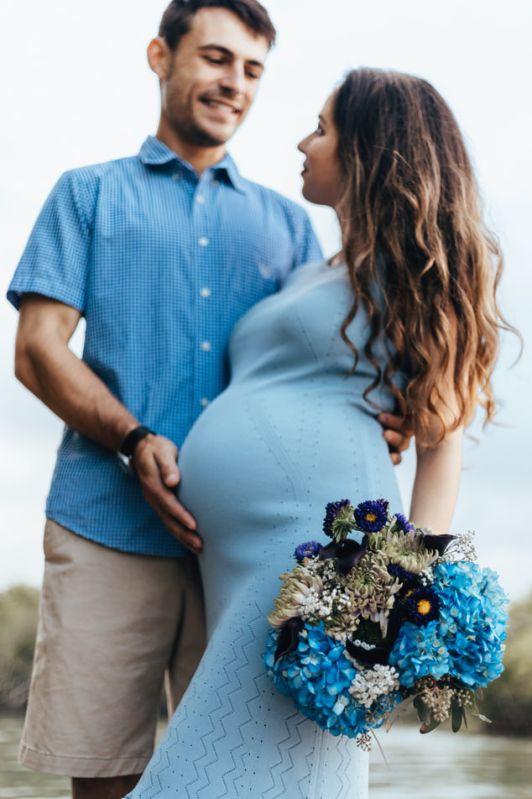 Everyone wants to look good, and on top of that, many women have to look good: They're lawyers, investment bankers, doctors, and TV anchors among other professions.
Here's the list of the best maternity dresses for your growing bumps:
Top 30 Maternity Dresses
Floral Cocktail Party Maternity Dress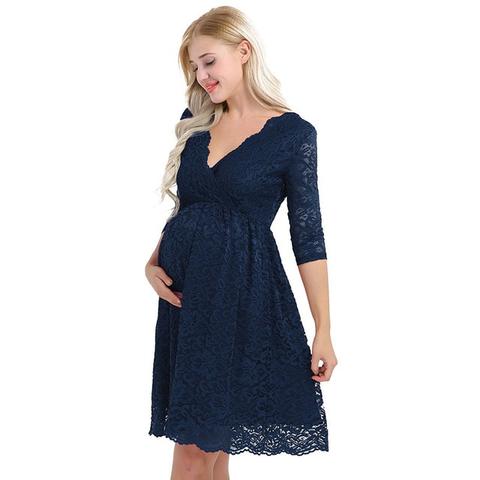 It's ready to go outfit for any party, evening date or any other special occasion.
3 shades available –
Navy blue, burgundy, pink

Long sleeve loose maxi dress with pockets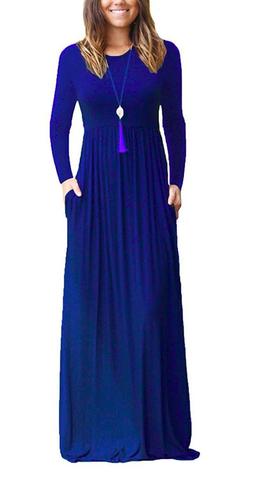 A diving option as a temple dress
Floor-length
Brand – Viishow
21 shades available –
Solids: Royal blue, white, acid blue, navy blue, army green, black, dark green, grey, purple grey
Floral: Black, light blue, navy blue, white, wine red, yellow, orange, leopard, and black and white

Wrapped Ruched Maternity Dress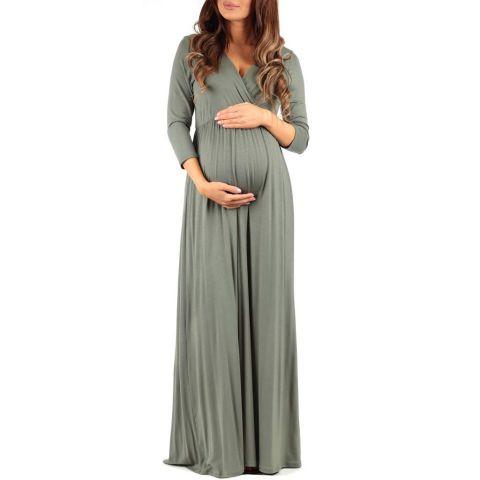 Keeps you warm
Ideal for baby shower
Floor-length
Brand – Mother Bee Maternity
33 shades available –
Solids: Eggplant, fuschia, green topaz, ivory, olive, magenta, mint, navy, papaya, peach, teal, teal-aqua, wine, black, cobalt, purple, mauve, red, sage
Floral: Black, blush mauve, navy, off-white, peach, royal blue, sage, ivory, olive, yellow, black

Floral Fitted Maternity Dress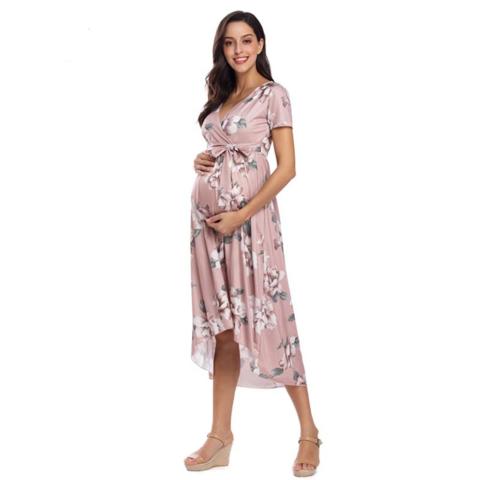 A beautiful floral dress is a symbol of happiness and abundance.
Knee-length
Ideal for date
Soft, breathable fabric
Brand – Amy&Rose
5 shades available –
Peach, maroon, white, blue, navy

Off Shoulder Ruffles Maternity Bodycon Mini Dress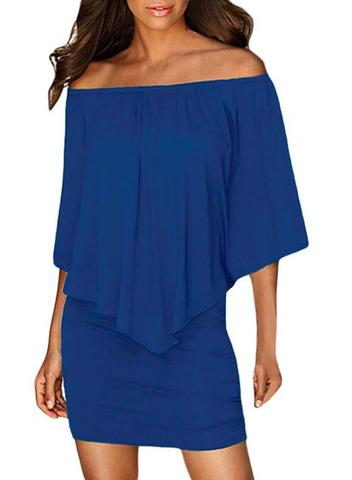 Elegant ruffle layer
An unparalleled alternative for evening parties.
Above knee-length
Brand – Sidefeel
8 shades available –
Blue, black, green, pink, navy, purple, red, white

Halter Maternity Dress | Solid Colors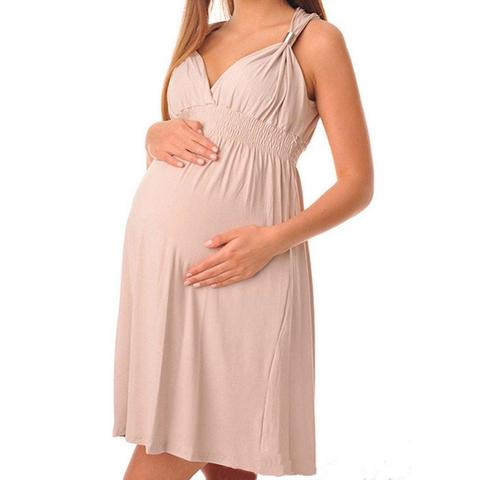 Halter dress for mother-to-be keeps the structures around curves and keeps you in all the right places.
Knee-length
Sleeveless
Brand – Amy&Rose
4 shades available –
Beige, black, blue, hot pink

V-Neck 3/4 Sleeve Plus Size Evening Party Maxi Dress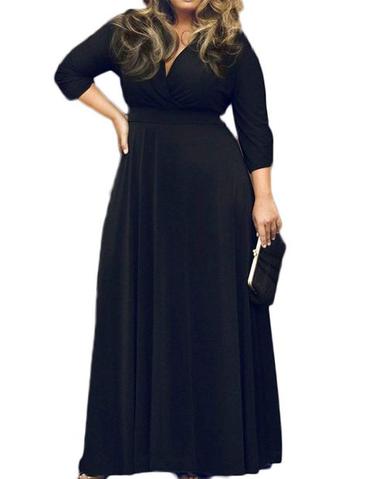 Elegant v-neckline
Fits perfectly
Ideal for parties.
Floor-length
Brand: Poseshe
13 shades available –
Solids: Black, red, white, blue, coffee, dark blue, grey, wine red, purple
Floral: Black, navy blue, light blue, white

Ruffle Long Sleeveless Maxi Dress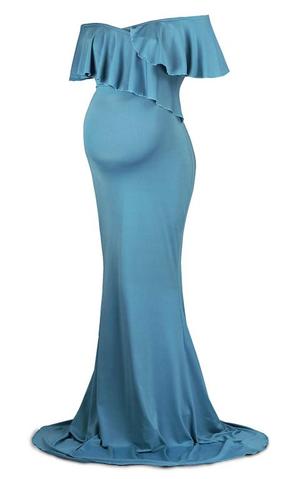 2 forms available – floor-length and knee-length midi dress
Can be worn as off shoulder as well as v-neck
Stretchy
Ideal for outdoor shoots
Brand – Dance Fairy
16 shades available –
Black, coral pink, light blue, mauve, mint, teal, teal denim, wine red, yellow, royal blue.
Midi outfit shades – Royal blue, white, wine red, black, blue, pink

Floral Sleeveless Maternity Maxi Splicing Dress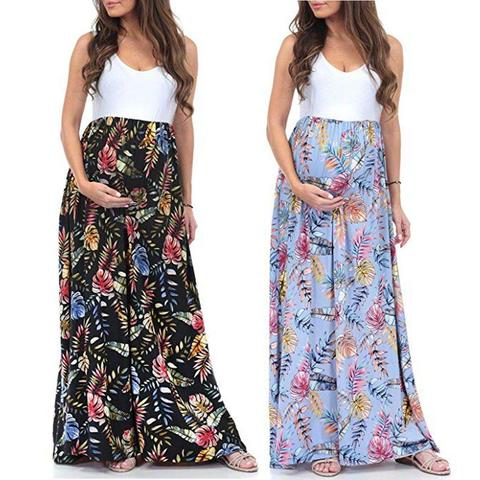 For a great spring gown that is perfect for a special occasion and keeps you cool and beautiful.
Floor-length
V-neck
Sleeveless
Brand – Amy&Rose
16 shades available –
Black, blue, navy blue, pink, yellow, green, aqua, peach, white, white red, black pink, white teal, yellow peach, black teal

Long Sleeve Fitted Maternity Gown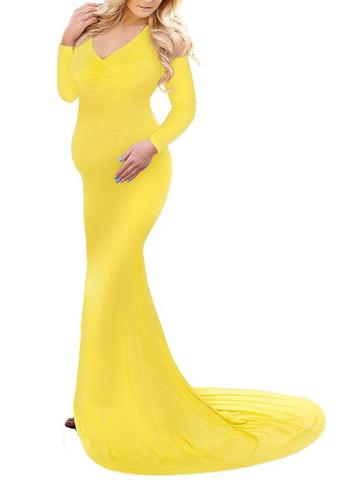 Beautiful low back design
Classic fit and extended length skirt
Best for a pregnancy photoshoot
Brand – Saslax
30 shades available –
Solids:
Pink, red, yellow, blue, green, white, orange, purple, royal blue, burgundy, magenta, black
V-neck – Yellow, light blue, white, pink
Floral:
Scoopneck- taupe plum, grey pastel, navy blue
Unline – Taupe plum, grey pastel, mint peach, navy blue
Off-shoulder – Grey pastel, mint peach, taupe plum

Off Shoulder Half Circle Gown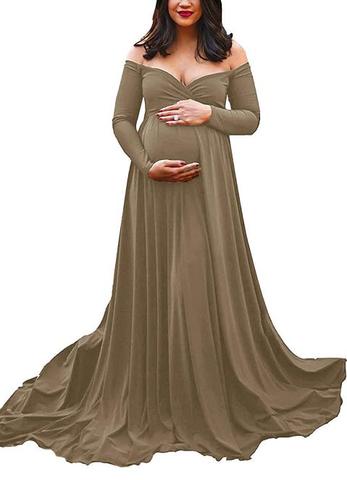 Whether to complement the wedding gown or to match the theme of marriage together, you can rest assured that looks beautiful and amazing in this off-shoulder gown for mom-to-be.
Double layer top
Long sleeve
Unmatched pick for baby shower
Brand – Saslax
13 shades available –
Blue, green, light blue, pink, red, yellow, burgundy, off-white, khaki, purple, blue, pea green, light green

Long maternity dress for baby shower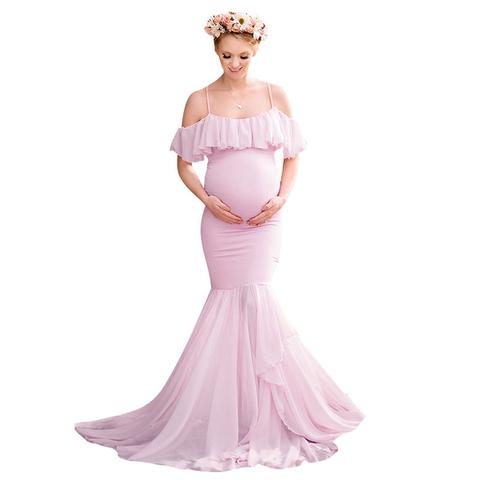 Its mermaid design makes it unique and exquisite for any special occasion.
Floor-length
Brand – Amy&Rose
A sensational option as a baby shower gown
4 shades available –
Pink, lavender, light blue, white, red

Short-Sleeve Maternity Dress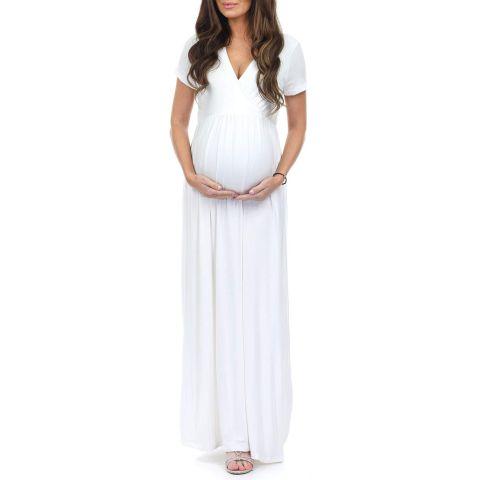 If you are going to be a bridesmaid for a wedding in the spring or summer, you need a dress that is comfortable and keeps you cool amid the preparation and execution!
Comfortable sleeve length
Good choice for baby shower and photoshoot
Brand – Mother Bee Maternity
34 shades available –
Solids: Black, dusty lavender, dusty pink, fuchsia, green topaz, ivory, cobalt, mocha, olive, magenta, papaya, peach, jade, eggplant, indigo, royal blue, teal aqua, burgundy, navy, red, teal denim
Floral: Black, burgundy, mauve, mustard, navy, off-white, red, almond peach

V-neck off shoulder midi dress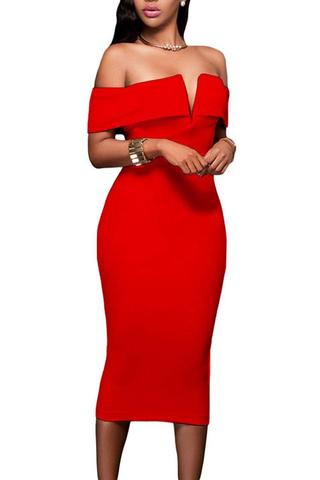 It's saucy! Stellar for parties.
Below-knee length
Brand – AlvaQ
6 shades available –
Black, burgundy, dark blue, peach, red, white

Ruched Maternity Dress: Emily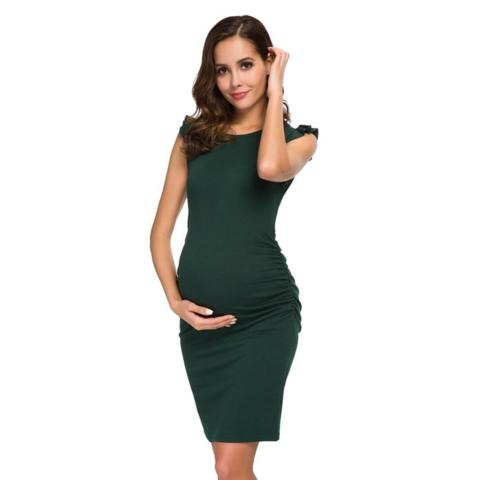 Its bodycon design helps you to present your baby bump elegantly.
Knee-length dress
Short sleeve
Perfect for hanging out with friends
Brand – Amy&Rose
6 shades available –
Black, dark green, navy, marron, green, pink

Fitted Midi Dress with Mermaid Flare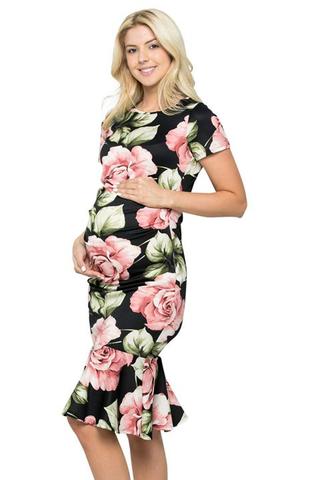 Soft fabric
Knee-length
Magnificient pick for beach
Brand – My Bump
Shades available –
Aqua, black, black pink, black mauve, black-red, blue-grey, blush, burgundy, grey, ivory, ivory red, lavender, lilac, mauve, mint, mustard, mustard red, navy, navy fuchsia, red, white, peach, pink-red, teal, white, white black, olive, black peach

Knee Length Midi Maternity Dress with Front Pleat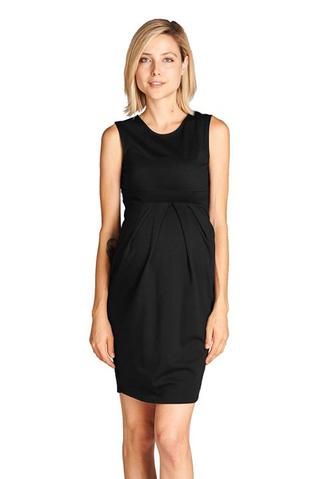 If the plan is to look as gorgeous and very beautiful, the Midi Pregnancy dress would be perfect!
Sleeveles
Above-knee length
Good fitting and quality
Pull-on closure
No pockets
Brand – LaClef
20 Shades available –
Black, black glitter, burgundy, burgundy glitter, charcoal, dark rose, green, green glitter, mauve, navy, royal blue, turquoise, black/white plaid, grey, pink blush
¾ sleeve – black, burgundy, dark rose, navy, charcoal

Striped Short Sleeve Maternity Dress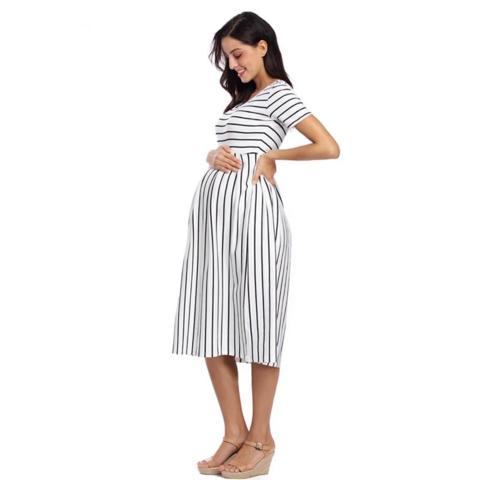 This will adore your beautiful curves.
Knee-length
Short sleeve
Ideal for meetings
Brand – Amy&Rose
4 shades available –
Black, white broad, peach, white

V Neck Long Sleeves Maxi Dresses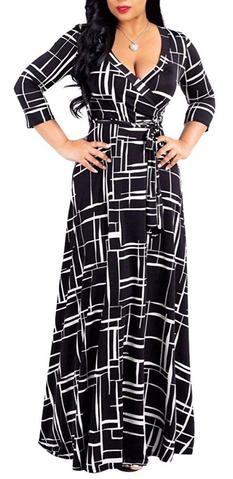 There's nothing like a V Neck Floral gown with its flirtatiously sexy look but in a very sophisticated and elegant way.
Sexy deep V neck
Ideal for Prom
Full length
Comfortable and vibrant
Brand – SheKiss
17 Shades available –
Black, black gold, blue, white, golden, multi, black green, pink, green, pink blue, white red

3 in 1 Labor Delivery Nursing Gown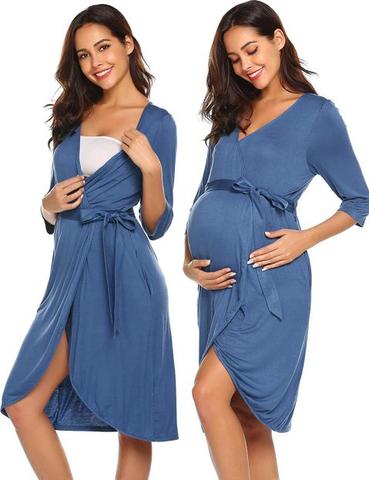 Bes for labor and daily wear
Soft and comfortable fabric suitable for nursing
Above-knee length
Brand – Ekouaer
11 Shades available –
Black, grey, navy, wine red, dark grey, blue, navy blue, light grey

Breastfeeding Pregnancy Nursing Dress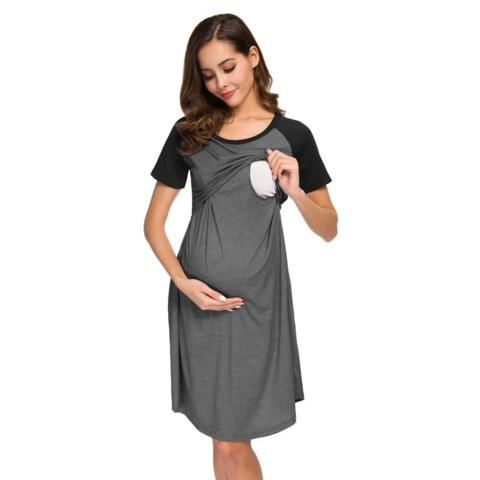 Astonishing attire with easy access for breastfeeding.
Knee-length
Short sleeve
Ideal for daily wear
Nursing midi apparel
Brand – Amy&Rose
4 shades available –
Dark, blue sleeve, black sleeve, maroon sleeve

Crewneck Crochet Lace Inset Ruched Dress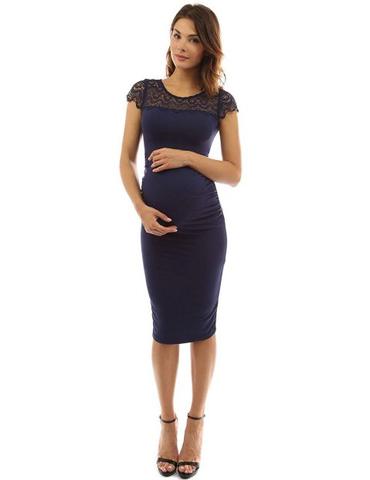 The crewneck crochet lace design is classic and timeless, and can be used in all formal events differently, not just for weddings!
Short sleeve
Below-knee length
Second to none for parties and weddings
Brand – PattyBoutik
4 Shades available –
Black, navy blue, dark green, deep red

Summer Stripe Bodycon Long Maxi Sundresses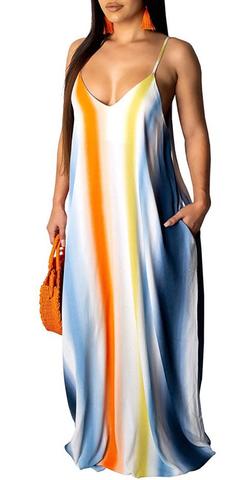 Breathable fabric
Beautiful stripe design
Floor-length
Brand – SheKiss
11 Shades available –
Green, blue, purple, orange, yellow, grey, pink-red, rose, and other floral designs

Bodycon Maternity Dresses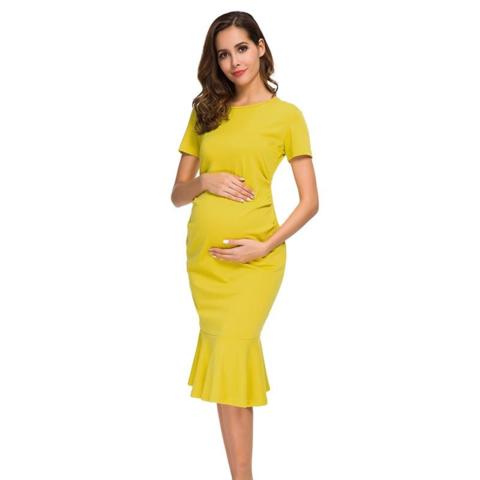 The amalgam of knee-length, solid color and fitted style of this maxi clothes makes it unique.
Knee-length
Short sleeve
Perfect for beach
Brand – Amy&Rose
4 shades available –
Mustard, black, royal blue, baby pink, sky blue, brown

Faux Wrap Nursing Friendly Lace outfit for a mother-to-be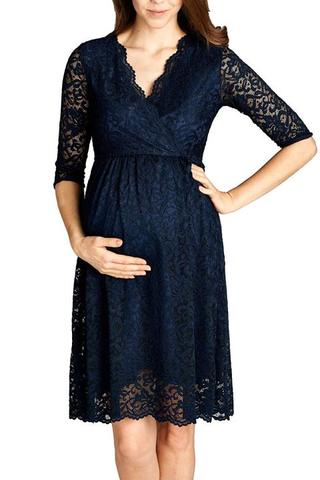 Cute and comfortable with stretchy fabric.
Knee-length
Half sleeve
Brand – Hello MIZ
7 shades available –
Aqua, blush, burgundy, ivory, navy, denim blue, pink

Maternity Nursing Slip Dress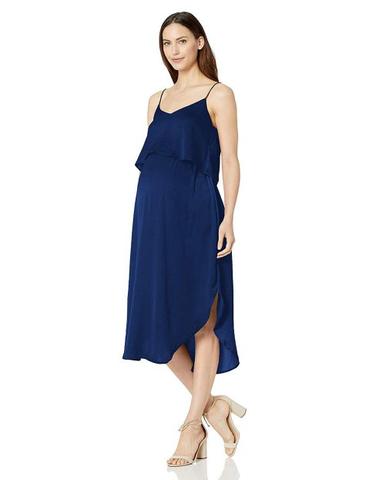 Easy nursing access makes it an excellent choice for special occasions during and after pregnancy.
Below knee-length
Pull-on closure
Sleeveless
Brand – Ripe
2 shades available –

Elegant cold shoulder fitted maternity dress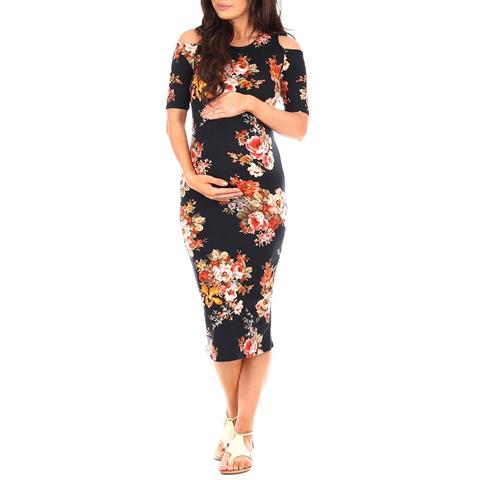 Simple, elegant, and comfortable, complementing through all stages of pregnancy.
Knee-length
Cold shoulder
Lifelike floral prints
Ideal for daily wear
Brand – Amy&Rose
4 shades available –

Maternity Front Tie Dress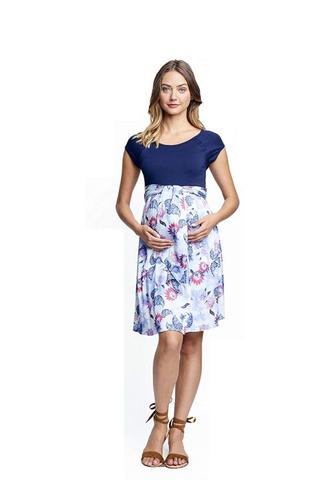 A beautiful amalgam of soft knit top meets and a luxurious skirt bottom.
Knee-length
Short sleeve
Office friendly
Brand – Maternal America
2 shades available –
Cream/apricot tapestry, navy/tie-dye rose

Women's Maternity Cashmere Dress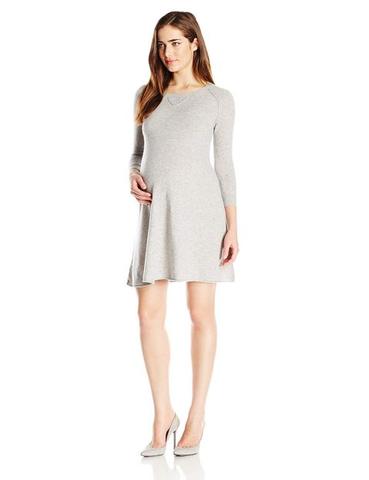 This premium outfit is a buttery soft, lightweight, and made from 100 percent cashmere.
100% cashmere
Above knee-length
¾ sleeve length
Brand – Maternal America
1 shade available –

Floral Lace Maternity Dress with Ribbon Belt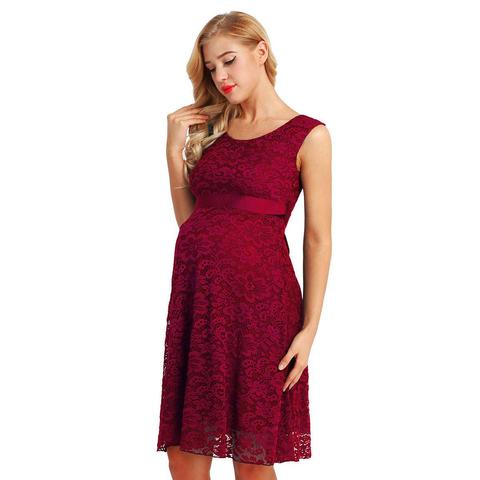 Turn your pregnancy term into a party with this floral lace overlay pregnancy dress.
Comes with a ribbon belt
Scoop neckline
Knee-length high waist
Brand – Amy&Rose
4 shades available –
Wine red, pink, white, navy blue

Things to consider before buying pregnancy clothes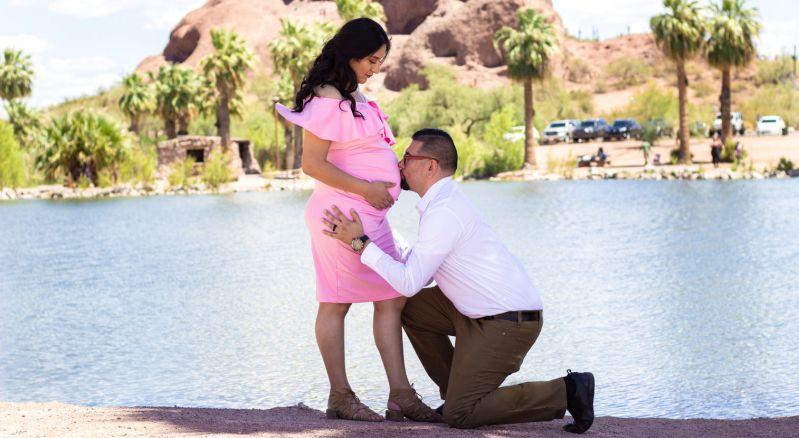 The most important consideration here is the season; it allows you to get exactly what is needed for the weather.
One of the most important factors to consider is your body type and shape. This helps you get the perfect mom-to-be outfits for summer that suits you.
The comfort offered is another factor that goes hand in hand with to-be-mom summer dresses. It is therefore important to look out for elegant mama wear with comfortable fabric and patterns; this can be achieved by playing a lot of attention to the details of the product.
Further, the fabric needs to be comfortable as well as having well-defined breathing spaces; it should not restrict any movement at all.
One should never forget to wear accessories when expecting; they not only define your outfit but also add personality to it.
The good things about sexy summer mother-to-be clothes are that no outfit planning is needed. Just make sure you add the right pair of shoes and accessories.
Some of the accessories may include jewelry, shoes and maybe scarves. We will discuss the accessories section further below.
Ensure you show some skin; this is because a lot of attention is steered towards your belly. You can try something like strapless or backless to-be-mom summer garments.
Choosing the best maternity dress for you
Here, I present you with 3 Techniques that will help you choose the best maternity dresses mainly for special occasions.
It cannot be avoided that just when you are significantly weighty being loaded with a child in the tummy, that is when you get an invitation for a family's wedding, or perhaps a friend's, or who knows it might even be yours!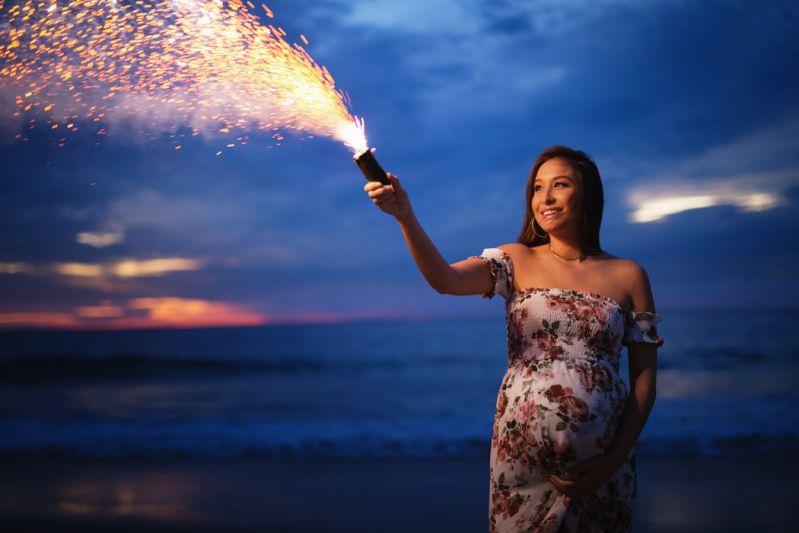 But then whoever's wedding day it may be, the most important thing is that you have something nice to wear. Look into the following factors that you should consider when trying out a wide assortment of stylish to-be-mum attire for special occasions:
Identify your fears in having to wear maternity wedding clothes – Share these fears with the one who will make your mom-to-be clothes so that she can offer solutions to hide your fears.
Look into the possible options that will look good on you – Since you are not very sexy at this time what with your bulging belly in front of you, you can always ask your dressmaker to give you her top choices for pregnant women who are having the wedding themselves, or perhaps for pregnant ladies attending weddings and other special formal events.
Consider the type of wedding you plan to have – Carefully study the kind of wedding you would like to have. Check out if you will be interested in taking on a Renaissance wedding as a theme.
It will be perfect for a destination wedding planned to be an outdoor summer event. Last but not least, you can always seek advice from your chosen dressmaker or designer what needs to be highlighted for this sleek and comfy wedding white gown.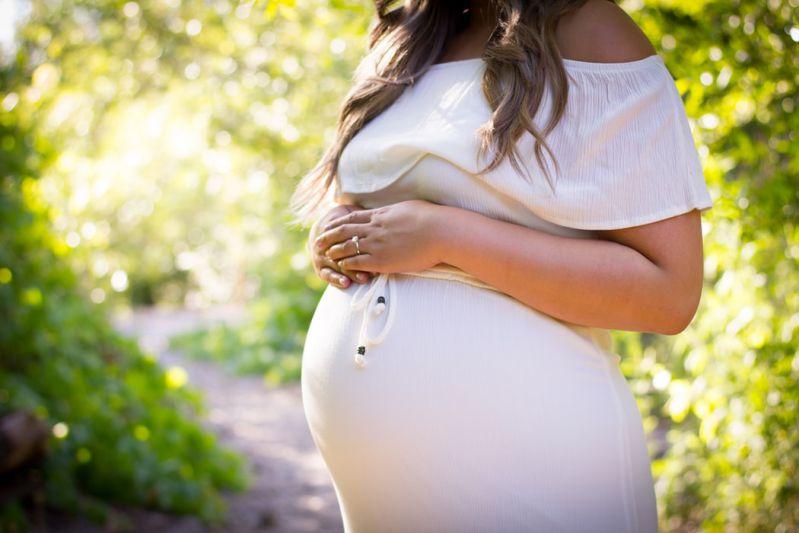 Maternity Wear Must-Haves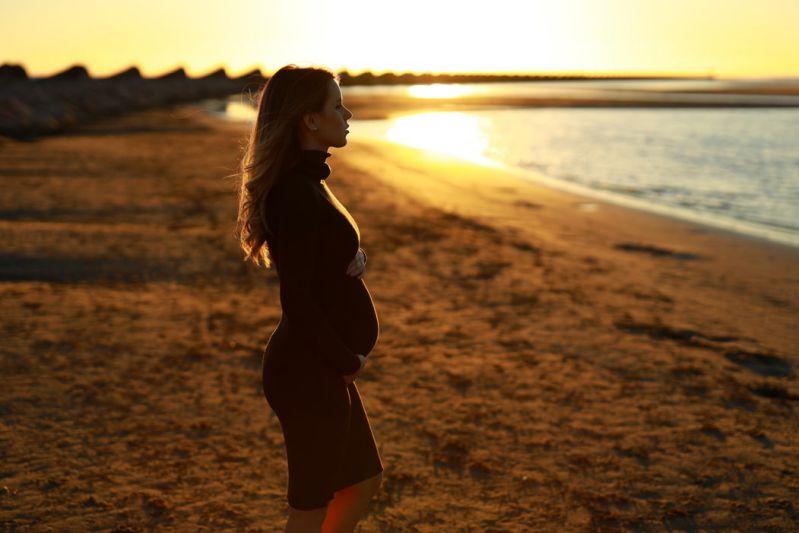 The tummy sash
A nursing bra
Sweater
Tank tops
Oversized t-shirts
Sweat pants
Leggings
Tunics
A few accessories
Accessories to complete your pregnancy dress
Jewelry that complements the elegance
If you're going to any special occasion, add some sparkle to motherhood outfits with white gold bangles and look simply stunning!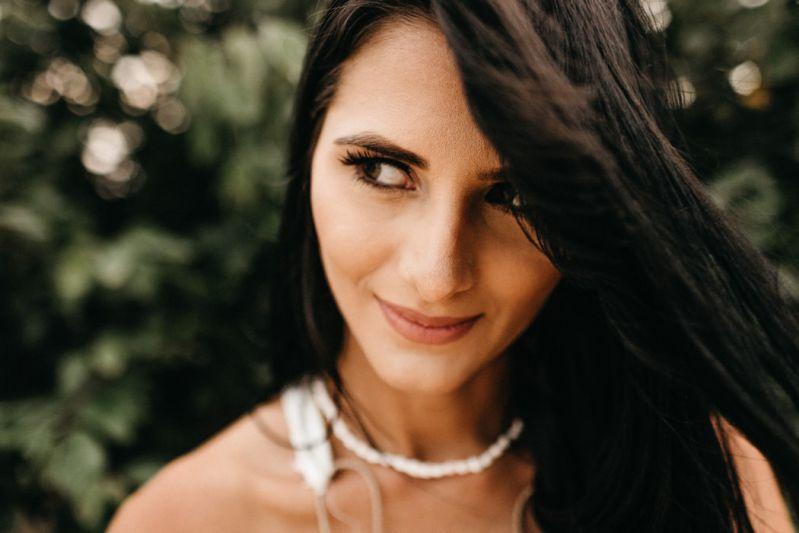 Some jewelry for an important event like this is always appropriate, and when done in an elegant and subtle, creating an elegant look that never gets old!
Further, you can use it as an independent piece or stacked with other bracelets most fashionable and be most beautiful pregnant! Some may prefer incorporated diamond bracelets to raise awareness of this luminous glow.
Models with several polished diamonds conveniently located around the wrist to create a sleek and sexy.
Another great idea to go with your to-be-mom dresses is one of these beautiful necklaces links in the chain of white gold.
Also, a necklace is a great accessory with a strapless dress or a dress with a stiff neckline. Consider that the chain-link necklace with a diamond pendant. With diamonds set in white gold pin based on absolutely beautiful curves especially when combined with a link bright, shiny white gold chain necklace.
If you are not in pendants, necklaces look with diamonds set in the link. For a more sophisticated look, there are designs with diamonds set in a cascade arrangement with a large diamond as a signature piece. Suitable for any occasion, you can even use your wedding in the future!
Shoes that complements your maternity clothing
To complete the whole outfit, the right pair of shoes is a must-have.
A pair of shoes that are simple, elegant, and sophisticated is the one that will go well with maternity clothes.
Must be comfortable as the bridesmaid too, which is supposed to be the running. A pair of strappy sandals gown is something you should have!
High according to your already impressive mum to be gowns, high heels sandals look beautiful on wrap maxi, pregnancy fitted, and lace dresses.
Moreover, comfort and soft leather sole are equally important to be smart because they reduce fatigue and stress on the feet. Models with buckle straps help provide a good fit, allowing each step to be comfortable.
We bet you never thought, getting pregnant can be so fashionable. For more, do check out the mom-to-be clothes collection. Include any suggestions in the comments below.
Types of Maternity Dress you need to buy right now!
Pregnancy times are the trickiest ones! Aren't they?
Your body is going through so much that in one moment, you are feeling one thing, and in another moment, your feelings can entirely change.
In one moment, your skin is looking gorgeous and pleasant the other moment; it seems otherwise.
At one moment you think that your clothing is comfortable and in the other moment, you start feeling uncomfortable. So in these times, many things are to be taken care of.
Looks matter, right?
When it comes to women, their style, and the way they carry themselves is fundamental. In pregnancy, they are not able to pick fancy garments, and due to changes in the body, they can't even carry themselves with the swag they had before.
Pregnancy and motherhood are the times when you feel that you must look good. The body is going through so many changes. These changes are unprecedented and may become overwhelming sometimes.
Therefore, through all these changes, the outfits and outfit of women must be comfortable.
Before we start, we must tell you that each pregnancy and every person is different.
There is not much information available, and women tend to rely on the information passed on from generation to generation, without much scientific accreditation.
One of the main reasons behind this is that everything is subjective. There is no objectivity when it comes to the subject of pregnancy. Every woman is different and feels different during pregnancy.
A friend may advise you to purchase a pair of leggings and stretchy jeans because that's what they needed to pass the pregnancy.
They lived in these, and they didn't find any difficulty using them, but if they did not find any trouble doing this doesn't mean that the same outfit can or will suit you.
You will have to consider a variety of factors before making any purchase during your pregnancy.
So, what are the factors one must consider while buying anything?
First, let's know these in detail.
What are they?
Some women wear motherhood clothing during the pregnancy period. After pregnancy, when the body is still coming to normal shape, these can also be used for some time.
It was a universal trend in the past to cover the body so that its shape is not visible. Most of the civilized cultures encouraged women to keep their bodies hidden.
During pregnancy, women wanted to hide the fact that they are pregnant. So the time when the belly started to grow in size, they wanted clothing that can conceal their bellies, is comfortable, and can maintain a good look.
Maternity is an extremely tricky time for a lady. Drastic changes are occurring in a woman's body. Weight increases, body shape, and proportion changes eating, sleeping, and bowel habits change. There is a complete paradigm shift from a slim and sleek body to a fat body.
All the clothes previously in use, start getting tight and eventually useless for these 9 months and possibly more during parturition.
So let us show some better options for this time.
Sheer maternity dress:
As simple see-through outfits, these are also made from semi-transparent fabrics like chiffon, georgette, and gauze. These can also be made from lace or rubber. These can be considered as the most modern ones because all of the body is exposed.
Some of these may be more transparent and some may be less. These are usually considered for photoshoots and home usage.
The picture shows a sheer, lace gown from behind.
Try to feel its beauty and comfort.
Plus size maternity Cocktail gown:
Cocktail dresses are the semi-formal costume for the cocktail parties. These are official party wears, and the to-be-mom cocktail gowns are the clothes that pregnant women can wear and go to the cocktail parties.
These have lengths up to the knees or less.
Plus sizes allow for the bump to be covered, allowing the clothing to be fit at other places.
Tall maternity maxi outfit:
These are the long attires that are form-fitted at the top near the breasts, and the rest of the fabric is freely flowing over the body.
When it comes to buying and choosing clothes for tall women, it is challenging to find unique and proper attire.
So, for those tall ladies, motherhood maxis are the best options.
White goddess maternity dress:
A white goddess costume in the mama versions is available for you.
These costumes with top fitting and layered curvy flowing clothes give a perfect way to hide the bump.
These can be used in marriages and other events where you like to look gorgeous!
Maternity dress with train:
Court uniforms and other unique clothes for some events have trained with them. Mom-to-be dresses also are designed with trains that are long back portions of the attire.
These maternity outfits are special for occasions.
Maternity suit dresses:
Suits are formal clothing for males and females. Some women like to wear these suits for business and job purposes.
To be mom versions of these also come with a loose jacket and the trouser to support the belly.
These are also uniforms in many companies and organizations.
Rainbow maternity dresses:
These are the apparel that have colors arranged like the pattern of the rainbow. These may be short clothes or long attire or just shirts or trousers that have the design of the rainbow in them.
Mama to be rainbow clothes are also there for pregnant ladies who like to wear such colorful outfits.
Gender reveal maternity dress:
These are special gowns for the special occasion of revealing the gender of your baby.
Pink and blue shaded attire are usually used in these gender reveal parties, and many varieties are available.
Short-sleeved maternity dress:
These are the mom-to-be apparel that may be up to the toes or similar to maxis or of any other style.
The basic necessity is the short sleeves in these apparel.
Usually, these are used in the warm season.
These provide you easy, comfortable fittings for the maternity.
Maternity dress for a photoshoot:
People love to capture the moments of their lives.
When it comes to pregnancy, it is a pretty special time.
To be mom clothes in various styles and sizes are available.
You can also rant about beautiful clothes for this purpose.
Sheer, floral, long, short, sleeveless, full-sleeves, floor-length, goddess, and many other apparel of various designs are utilized in photoshoots nowadays.
These photoshoots let you remember the time when you grew a beautiful child inside you.
Changes in the human body are visible during pregnancy
These include enlarged belly, rise in weight, increase in breast size, and swollen feet.
Many other things include Swelling uterus, nausea, morning vomiting, and backaches.
Many of these changes can be overwhelming and can take any woman by surprise and need drastic changes in clothing and lifestyle.
We will include a complete account of the head to toe changes which a pregnant mother might go through.
Mouth and Oral Cavity:
One of the most common things is bleeding gums and increased susceptibility to infections. This happens because the immune system of the body dampens down. Due to this, the lady is more prone to mouth ulcers and infections.
Appendicular Changes (nails, hair):
Higher Estrogen levels lengthen the growing phase of hair follicles, which results in thicker and healthier hair, but this is a double-edged sword, and the lady will also have increased body hair growth elsewhere in the body, including unwanted places, e.g., lips, beard and mustache area.
Nails become coarser, thicker, and easy to break.
Skin changes:
The most common skin changes are stretch marks. Stretch marks are purplish to blackish lines on the breast, abdomen, and thighs, which occur as the skin is stretched during pregnancy and may become itchy. Obese females, those with diabetes, large fetuses, and twin pregnancy, are at higher risk.
Breasts:
Breasts are one of the most prominent features of a female. During pregnancy, breasts enlarge in size and may come tender to touch. Pregnancy also causes nipples to become more sensitive and delicate.
An increase in size means that further modifications will be required during your pregnancies to cater to these changes.
Areola of the nipple will enlarge and become darker due to the pigment deposition inside the skin of the areola and surrounding tissue.
Nipples become filled with colostrum and may also leak out of the areola.
Therefore, during pregnancy, women require specially designed bras.
Belly button:
Due to the increased amount of pressure built up inside the abdominal cavity, the belly button tends to pop out from the center and may become everted instead of the inverted situation.
Joints and ligaments:
During pregnancy, women are seen by gynecologists to assess the shape of the pelvis. It means that they check if the size of the pelvis is appropriate to allow the passage of the baby during delivery.
If it is not spacious enough, the body produces various hormones and enzymes which make the joints and body connective tissues lax. This laxity allows the baby to pass more easily. One such hormone is Relaxin.
Wait!
Relaxin does not only increase the laxity of the ligaments in the pelvis, but it also causes the laxity of the joints and ligaments. This laxity, in turn, leads to constant back pain, myalgias, sciatica (pain along the course of the sciatic nerve, originating in the lower back, moving downwards through the leg on the backside.
Feet:
One of the most conspicuous changes during pregnancy is the enlargement of the size of the feet. The cause of this effect is two-fold. One, there is increased growth hormone production and subsequently increased the growth of peripheral bones, affecting hands and feet.
Secondly, pregnancy causes increased accumulation of fluids inside the body cavity. This is due to various reasons, including increased intra-abdominal pressure, increased hormone production. This also predisposes to increased accumulation of fluid inside dependent parts of the body, especially feet.
So now if you ask me about mum-to-be dresses, I would say that keep women comfortable during such times, bro! Buy her some of these clothes.
How to wear maternity clothing?
You can still look stylish and feel good for a pregnant body.
Don't abandon your sense of style! It's important to know what works well when you are pregnant.
Dressing according to your size:
Dress contrastingly relying upon the stage your body is currently in. With regards to adorning during pregnancy, solace, and style are critical. The clothing that feels best in week 8 may not feel that good in week 15.
The dress that looks good with the shape of the body in the mid of pregnancy may look profane by the end of your pregnancy.
Purchase the correct size for the changing body. Try not to purchase more prominent garments before you need them. A purchase like apparel intended for to be mommy wears only when you feel like it is the time for you to show your bump. This apparel will give you noteworthy solace, and it is better than typical clothes in greater sizes.
Whenever the cost is an issue, check second-hand shops.
Don't buy simple clothing items with bigger sizes unless you want them to be more significant. If you buy simple dresses with bigger sizes, they make you look way more significant than you initially are, and also, you look kind of primitive.
Mum to be clothes are made so that they show the original body size, and there is room for the belly also. These don't make you look fatter than you already are.
For example, a maternity maxi dress that is form-fitted at the top and flows over the rest of the body can give you a gorgeous look.
Dressing according to your body shape:
Realize your body needs.
Various individuals have their pregnancy in multiple ways. A few people have higher bellies, and a few people have lower bellies.
Tall maternity dresses are usually less in variety. The tall woman should be exact while choosing the mum-to-be clothing that looks good and also covers the body and the bump. Floral printed mama maxi is also a good option.
The women with lower bellies need to be comfortable at the waistline. If they are wearing a tighter outfit at the waistline, they can't be comfortable. Long shirts may be a good option for them. Adjustable belts, along with robes, can also be useful.
For the women with high bumps, you can try to create a depression between the breasts and also try stylish garments at the top. Woven smocks can also prove to help hide the higher bumps.
Pregnancy doesn't mean that you can't be stylish and be creative regarding your clothes. You can always look perfect in the pregnancy.
Dressing according to the stage of pregnancy:
At the start of pregnancy, there are not a lot of changes in your body. Most of the women try not to show the slightly increased size of the belly and the thighs. So to keep these things unnoticed, you don't have to do so much. You can use regular garments, just avoid the ones that are tight on the belly and thighs.
For the first three months, avoid those clothes that are tighter and clingy. The garments that just hang from the breasts and are not close at the belly may be prioritized.
The ones that are tighter at the thighs may also not be used; instead, the ones that are tighter at the calf are prioritized. The ones that are easy on the waist are comfortable for a start. Soft clothing may give comfort at the time when you are facing body changes and other problems that are new for you.
Maternity garments are too loose at this stage and maybe avoided so that you don't look fluffier than you already are.
When you reach the second trimester, there is nothing you can do now to hide the belly size you have now. Also, the ordinary garments are no more comfortable and make you look over. So now is the time you need to-be-mom clothing for maximum comfort.
You may invest in new clothing now.
On what occasions can these be worn?
In this modern time, there are many stylish maternity attire available that you can buy. Different styles can be selected for various occasions, like parties. The mama apparels for the workplace are somewhat formal and straightforward.
Open shoulder, nursing tank, cachet, and other dresses that have bright colors can be used for the parties. Parties, weddings, Christmas, and other events demand different styles, so many designers take that into mind to design to be mom designs that can be used for all of these.
Who can wear these pregnancy attires?
Every woman has a different body in many ways.
There are a lot of differences between the curvatures of the body, skin texture, body fat, height and body hair patterns during pregnancy, and much more. When these women are in pregnancy, the changes may be entirely different.
This uniqueness in every woman must be considered before designing a wardrobe. You must know your body before buying one of these clothes.
Different body textures have different outfit demands, so a wide variety is there in the market, and you can choose from them. Every woman who is pregnant can wear these and look good.
Accessories that go with these types of mama dresses:
Every style can be adopted more or less in pregnancy.
If you are pregnant, it doesn't mean that you have to be entirely simple. You can choose the mama apparel, and then the accessories are selected according to your clothing.
Generally, the handbags, lockets, maternity belts, bracelets, netted coverings are used along with sunglasses and comfortable, stylish shoes.
These accessories must be chosen by considering your attire so that they may not look odd with the clothes. If you choose them rightly, you look fabulous regardless of the pregnancy.
How much do they cost?
The costs of these garments vary. Some brands sell these in a relatively cheaper range. Some well-known brands and the specially tailored clothes will cost you more. Generally, these clothes come in $$ range, but expensive ones are also there.
The type of clothing used for these outfits also determines their price. Some examples are expensive ones, and some are not.
Things to consider before buying these:
Price:
First of all the price of the garment, you are buying must be considered. There is no need to invest unnecessarily in these outfits as they are used for the pregnancy only.
Season:
The clothes are made from different fabrics. Before buying the outfits, you must consider the season. If you are in the second trimester at the beginning of summer, you must believe that it will be hot in the next months.
The dress that would make you feel comfortable according to those warm temperatures must be bought. The second and third trimester periods must be compared to the season before buying these garb.
You may find pretty looking jackets, but before buying these compare the time, you will have to use them. There is no need to buy a coat if your pregnancy lasts less than a month in the winter. You can use your husband's jacket for such a small amount of time.
The style you prefer:
The style you prefer in the regular days can be carried in the pregnancy with some changes. The style that you usually buy can be bought in the mama-to-be version. That style is usual for you, and the mom-to-be version of that style will be easy to carry instead of some style that you have never used before.
Usage of the dress:
The clothes you are buying must be according to the usage. If you are going to wear it at some event, then buy the stylish one designed for events. If you are going to work most of the time, then there is no need to purchase such event-based designs.
You may not buy a lot of mam jeans if you are going to work most of the time. If you are just staying at the house most of the time, then don't buy formal maternity garments for offices.
You can spend most of the time in comfortable mama jeans and shirts.
Even after pregnancy, your body will need some time to come back to the normal shape. Your body may not look exactly like it used to, so consider these things too.
Body shape and changes:
The bodies of women are different, and the changes they go through in pregnancy are not the same either. Consider your body and the differences before buying these outfits. Buy the most comfortable garment, underwear, and maintain an elegant look.
The body will be different at different times in the pregnancy. The stage of the pregnancy that you are currently in is considered, and the predicted body changes must be regarded as before buying for future usage.
The size of the breasts, thighs, ribcage, and some other body parts vary in the pregnancy.
The attire you are buying must be the one that can compensate for these changes in size.
Accessories:
The accessories like the bags, shoes, and others that you already have can be used with to-be-mom clothing. So buy the dress with which the accessories you already have can be used.
Can these be worn after pregnancy?
Motherhood clothes can be worn for some time after pregnancy.
Some time is needed by the body to come back to normal shape, and during that time, these outfits, if chosen correctly, can be worn.
The baby is needed to be fed, so the mom to be gowns usually allows you to feed them. These can be used for the period you are going to breast-feed the baby. The size of the breasts is different during the time, so these are generally comfortable.
Some time is needed to come back to the old lifestyle so you can use these outfits according to personal needs.
At what stage of pregnancy do they suit you the most?
In the first trimester, there are lesser changes in your body. You can continue to wear your normal dresses up to 12 weeks of the pregnancy and not look weird in them. During this time, the body is preparing for the pregnancy and is not changing too much.
After the end of the 1st trimester, the body starts changing considerably, and the bump cannot remain hidden anymore, so this is the time you buy mom to be attire.
This is the time when these outfits will give you better looks as compared to the previous ones. If you continue to wear typical dresses in bigger sizes, they will look weird on you.
The to be mom clothes at this stage are the best for your looks as they are fit at the places that make you look better. Also, they are loose in some areas so that they can compensate for the increasing size of breasts, belly, and, in some cases, hips.
What colors are they mostly available in?
People used to believe that colors have some effects on the baby growing in the woman. These primitive beliefs are neglected nowadays.
Designers are producing clothes in every color now.
You can buy a wide variety of these dresses from different places in different colors. The traditional styles are just converted in the motherhood versions for the pregnant woman.
They are suitable for which season?
Pregnancy clothes for every type of season are available.
For winters, you can change the clothing as compared to the summer. You may wear jackets and coats that are open from the front along with the motherhood dress that has thick fabric to make you cozy all the time.
If the surroundings are snowy, then you should wear high shoes so that the feet remain warm. Changes in the center of gravity of the woman during pregnancy are also a problem, so the shoes must have a firm grip.
For summers, you need to be cool. The hormonal changes, along with other factors, may make you, unlike this season. Maternity clothes with thinner fabric are present in the market. You can buy these to avoid unnecessary heat.
Pros:
They are specially designed for pregnant women.
Different attire for different stages of pregnancy.
Provide the best care and comfort.
It can provide maximum hygiene.
Easy to wear.
The body doesn't feel uncomfortable in them.
Stretch according to the need.
Easy to carry.
Cons:
May not look as good as you thought.
Good ones are expensive.
Less variety.
Specially designed cost more.
Less color variety.
Some may make you uncomfortable.