Thanksgiving is the perfect time for families to bond over delicious food, and it's even more special when everyone gets involved.
In this article, we explore ten delectable recipes that are teen-friendly yet sophisticated enough to impress any Thanksgiving guest. Each recipe includes clear instructions and ingredient lists, ensuring a successful kitchen adventure.
Elevate the Classic with Turkey Sliders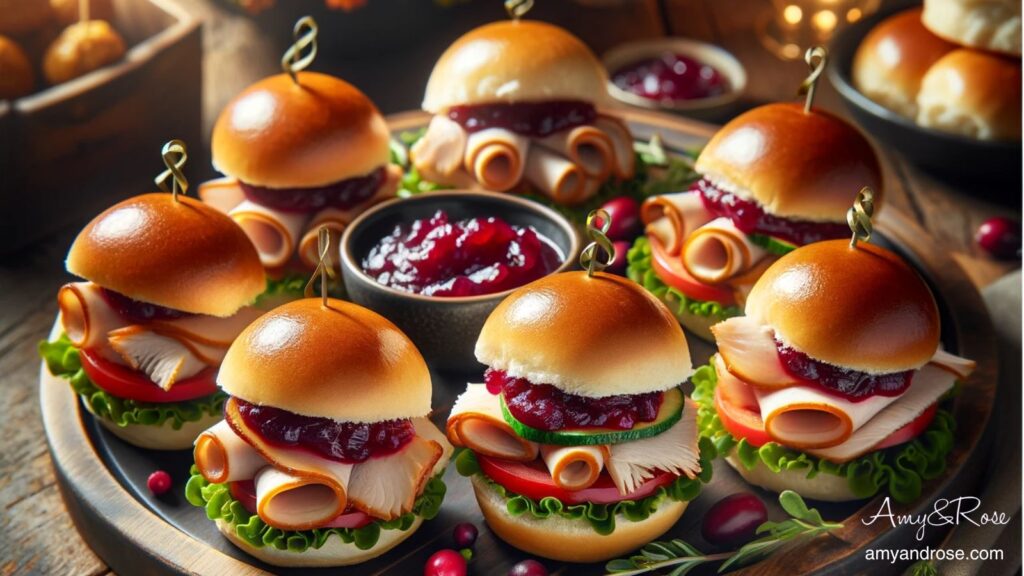 Turkey sliders are the perfect gateway for teen chefs to delve into Thanksgiving cooking. They're fun-sized, which makes them less intimidating than roasting a whole bird, and they come with the creative license to experiment with flavors.
Plus, assembling these mini sandwiches is like crafting an edible work of art – each slider a testament to the young cook's burgeoning culinary skills.
I remember my first foray into Thanksgiving with turkey sliders; the praise from family was as warm as the patties fresh off the skillet, fueling my passion for cooking that's lasted through the years.
Ingredients:
1 pound ground turkey
1 teaspoon garlic powder
1 teaspoon onion powder
1/2 teaspoon salt
1/4 teaspoon black pepper
12 mini buns or dinner rolls
Cranberry sauce
Slices of brie cheese
Optional toppings: lettuce, tomato, avocado
Time to Cook: 20 minutes
The Recipe: Combine the ground turkey with garlic powder, onion powder, salt, and pepper. Form into small patties and cook on each side over medium heat for 5 minutes.
Toast the buns, add the cooked patties, top with a slice of brie and a generous dollop of cranberry sauce. Serve with your choice of toppings.
Mashed Potato Cups: Personalized Potatoes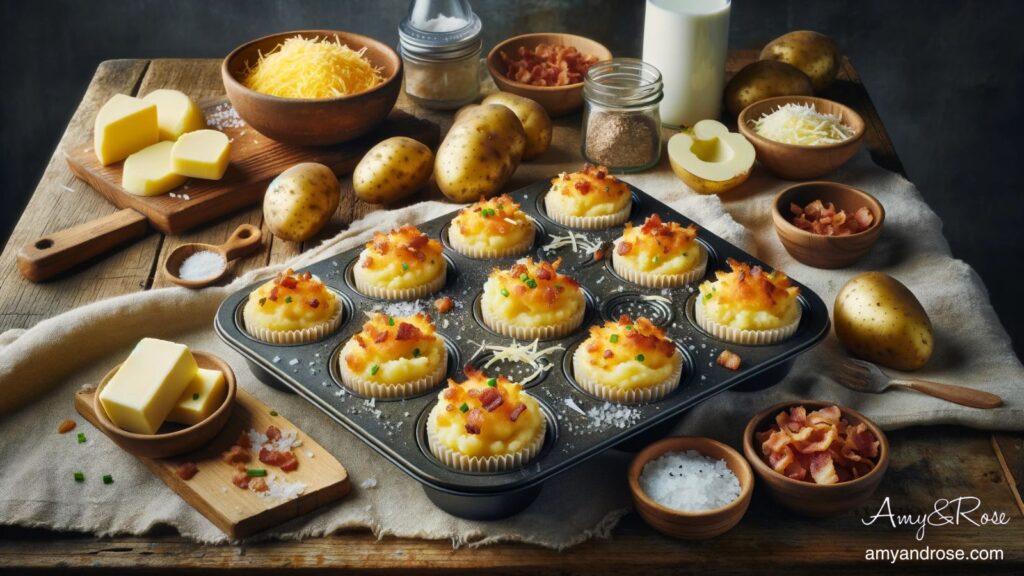 Mashed potato cups are a teen cook's dream: simple to make, yet they pack a punch of personal flair.
Each cup can be a canvas for individual taste – a sprinkle of cheese and a dash of bacon. It's a recipe that allows for a mix of tradition and trend, which is just the right kind of adventure for a teen looking to make their mark on the family meal.
The first time I made these, I accidentally used too much salt, but it was a happy mistake that led to my secret ingredient: a pinch of sea salt on top for a crunchy finish.
Ingredients:
4 large potatoes, peeled and cubed
1/2 cup milk
2 tablespoons butter
Salt and pepper to taste
1 cup shredded cheese
Optional: bacon bits, chives
Time to Cook: 30 minutes
The Recipe: Boil potatoes until tender. Mash with milk, butter, salt, and pepper. Stir in cheese and optional ingredients. Spoon into greased muffin tins and bake at 375°F for 20 minutes or until tops are golden brown.
Stuffing Muffins with a Twist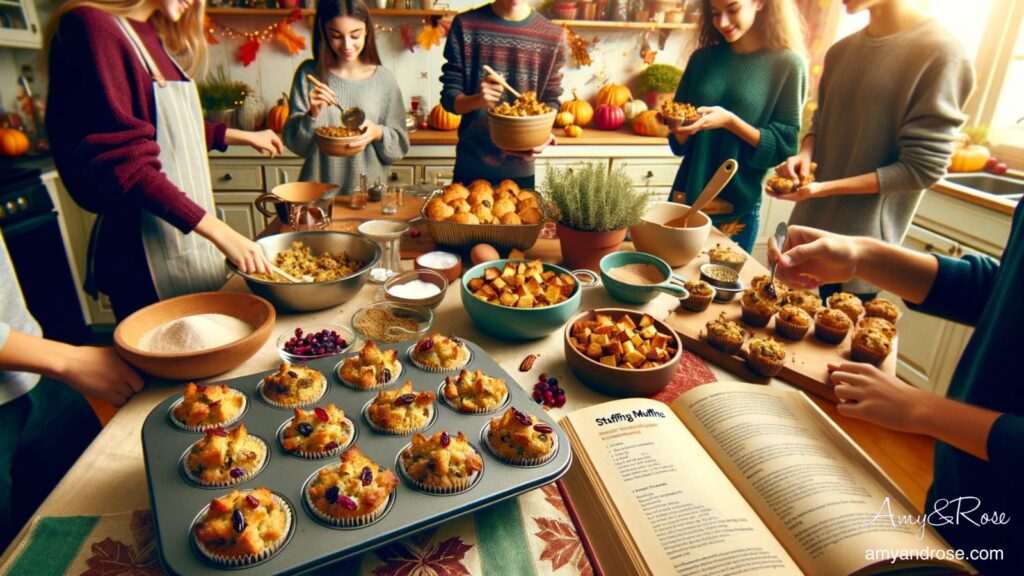 Stuffing muffins take an old-school dish and spin it into something new and exciting. For the teen who loves to get hands-on, what could be better than personal-sized stuffing that crisps on the edges and stays moist inside?
They're also the perfect side to share with friends over a Friendsgiving gathering, a tradition I started in high school.
Last year, I added dried cranberries and pecans for sweetness and a nutty crunch that had my friends asking for the recipe.
Ingredients:
2 cups dry bread cubes
1/2 pound sausage, cooked and crumbled
1 cup chicken broth
1/2 cup chopped onions
1/2 cup chopped celery
1 teaspoon sage
1 teaspoon thyme
Salt and pepper to taste
Time to Cook: 35 minutes
The Recipe: Mix bread cubes with sausage, onions, celery, sage, thyme, salt, and pepper. Add chicken broth to moisten—press mixture into greased muffin tins. Bake at 375°F for 25 minutes or until set and tops are crispy.
Cranberry Mocktails: Cheers to Creativity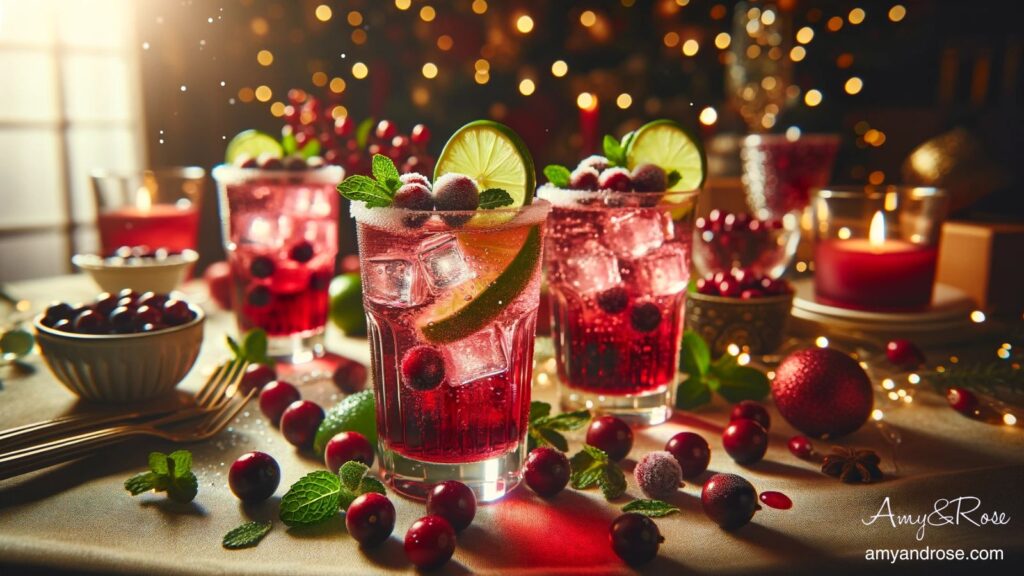 Cranberry mocktails are a festive way for teens to join the toast without the booze. Mixing these up felt like a rite of passage for me, standing alongside the adults with a fancy drink in hand, clinking glasses over the dinner table.
It's a simple recipe with room for teens to show off their creativity, like when I decided to freeze cranberries as ice cubes – a hit that became my signature mocktail move.
Ingredients:
Cranberry juice
Sparkling water
Lime wedges
Fresh cranberries for garnish
Mint leaves for garnish
Time to Prepare: 5 minutes
The Recipe: Fill a glass with ice, pour over cranberry juice until half full, top with sparkling water, and squeeze in lime juice. Garnish with cranberries and mint.
Curious about adding a bloom to your food? Discover the art of cooking with flowers for an enchanting twist on your meals. Our guide on why and how to incorporate floral notes into your dishes will tantalize your taste buds and turn each meal into a masterpiece. Click here to start your journey into the fragrant world of edible flowers and elevate your culinary creations!
Pumpkin Pie Parfaits: Layering Up the Fun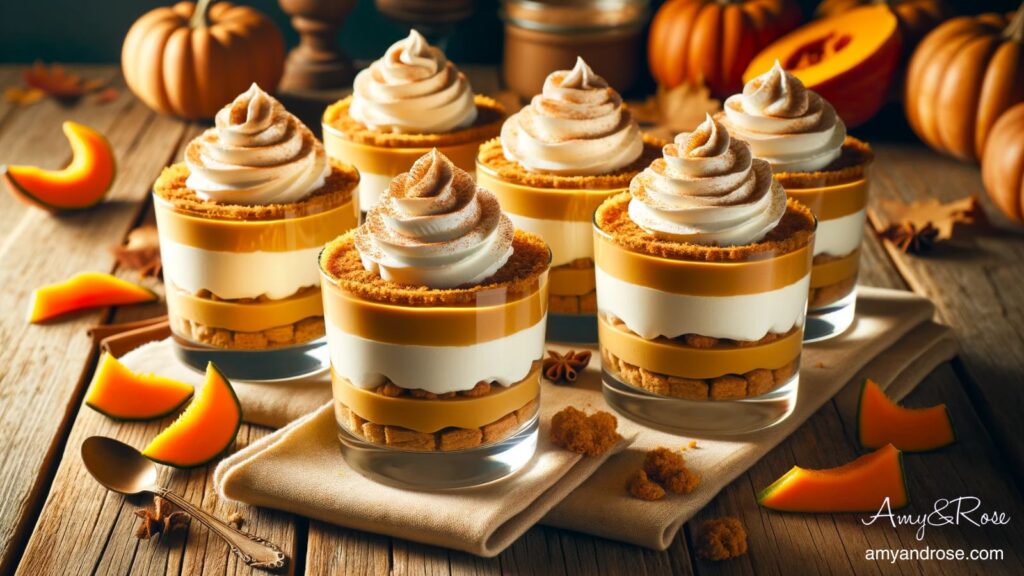 Pumpkin pie parfaits are as delightful to make as they are to eat, and they've saved me from many a baking disaster.
For a teen not ready to wrestle with pie crusts, layering these sweet treats can be a quick, foolproof way to contribute a dessert.
Ingredients:
1 cup pumpkin pie filling
1 cup graham cracker crumbs
1 cup whipped cream
Cinnamon for sprinkling
Time to Prepare: 10 minutes
The Recipe: Layer pumpkin pie filling, graham cracker crumbs, and whipped cream in a glass. Repeat layers and finish with a sprinkle of cinnamon on top.
Vegetable Turkey Platter: Art You Can Eat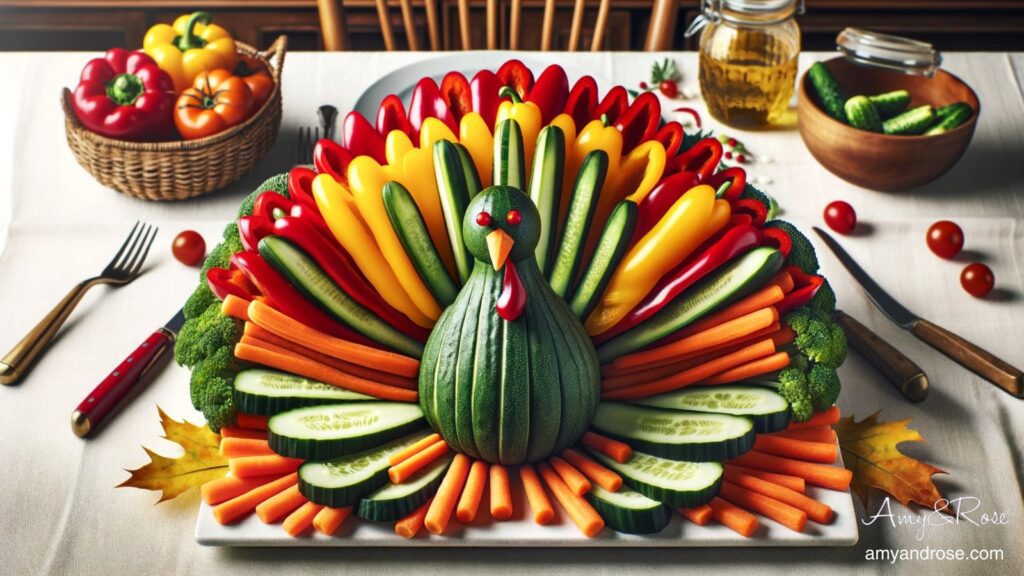 When I tackled the vegetable turkey platter for the first time, it was more about crafting a centerpiece than just another dish to pass around.
It's a playful way for teens to take charge of the appetizer and sneak in some healthy options before the heavier fare.
I had as much fun arranging the veggies as my younger cousins did demolish them, making it a new tradition for us to "build" the turkey together each year.
Ingredients:
Cherry tomatoes
Sliced bell peppers
Cucumber slices
Carrot sticks
Your choice of dips
Time to Prepare: 30 minutes
The Recipe: Arrange vegetables on a platter like a turkey. Use bell peppers for the feathers, cucumbers for the body, carrots for the legs, and a cherry tomato for the head.
Sweet Potato Fries: A Sweet and Savory Experiment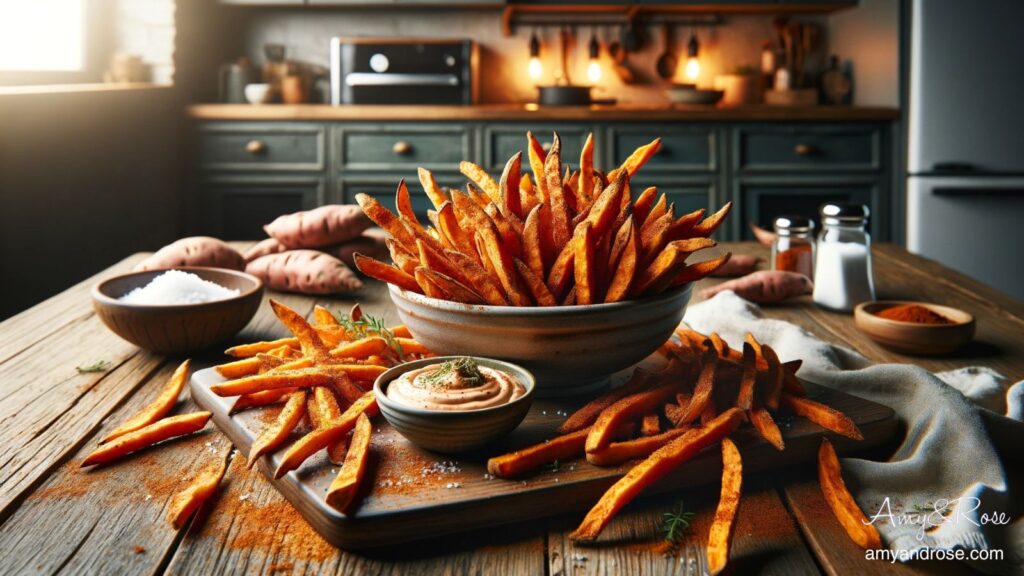 Sweet potato fries are a sweet spot for teen cooks, easy to dress up with spices for a snack that's as addictive as it is wholesome.
They're a chance to show off a bit of culinary chic, too; I recall the first time I served them with my homemade dip, feeling a surge of pride at my family's surprised reactions to the "gourmet" touch.
Ingredients:
3 sweet potatoes, peeled and sliced into fries
2 tablespoons olive oil
1 teaspoon cinnamon
1/2 teaspoon paprika
Salt to taste
Time to Cook: 25 minutes
The Recipe: Toss sweet potato slices with olive oil, cinnamon, paprika, and salt. Spread on a baking sheet and bake at 425°F for 25 minutes, turning halfway through.
Homemade Apple Cider: Brewing Bonds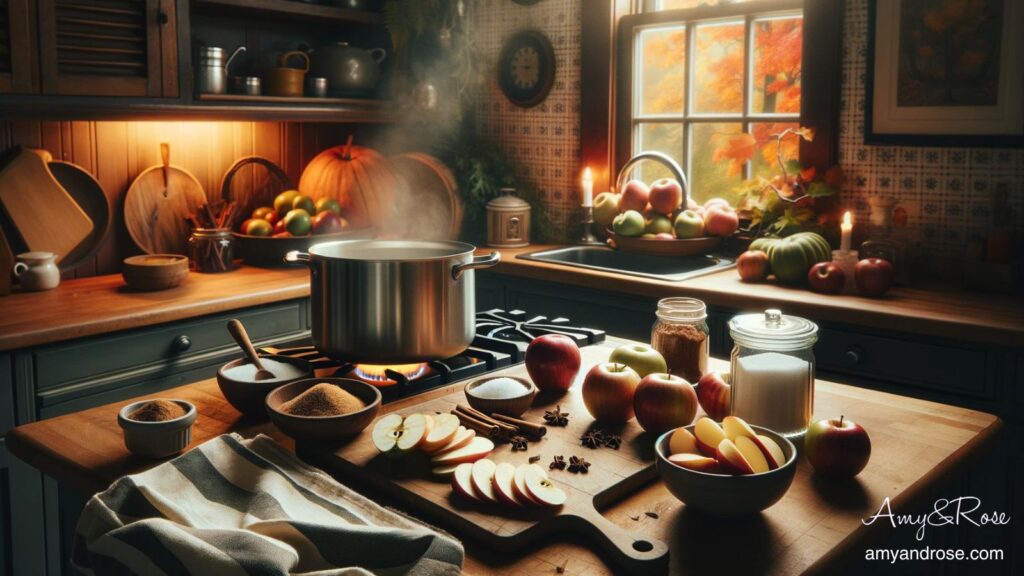 Making apple cider became my Thanksgiving contribution during my teens, a task that taught me the value of patience and the sweet rewards of homemade goodness.
It's a heartwarming brew that fills the home with its spicy scent and provides a perfect pause for sharing stories.
The year I took on the cider-making, it wasn't just the warm drink but the conversation and laughter that flowed around the kitchen.
Ingredients:
10 apples, quartered
1/2 cup sugar
2 tablespoons cinnamon
1 tablespoon cloves
Time to Cook: 3 hours
The Recipe: Combine apples with sugar, cinnamon, and cloves in a large pot. Cover with water by at least 2 inches. Boil, then simmer for 2 hours. Mash apples and simmer for another hour. Strain through a fine-mesh sieve.
Feeling overwhelmed with the new joys and challenges of motherhood? It's time to recenter and rejuvenate with mindful hobbies tailored for new moms. Whether crafting, yoga, or journaling, AmyandRose has a list of serene activities designed to nourish your spirit. Dive into our blog and discover a hobby that brings peace to your busy days. Tap into tranquility and find your bliss today!
Cheesy Bread Pull-Apart: The Joy of Sharing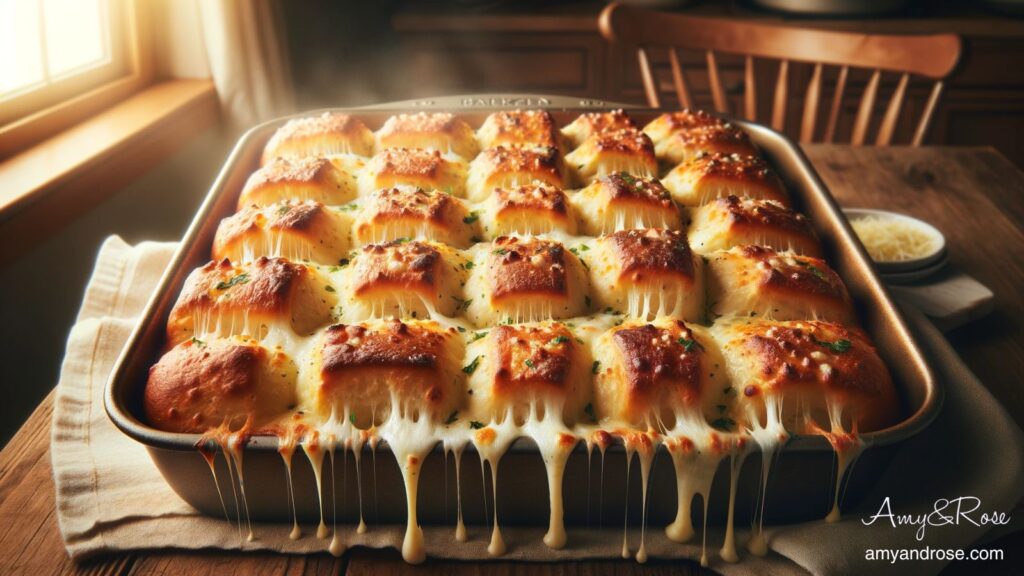 The cheesy bread pull-apart is a tactile pleasure; pulling apart the bread feels like unveiling a treasure. For me, this dish has always been about the shared experience, watching family members' eyes light up with each steamy, cheesy reveal.
It's a fuss-free recipe that leaves room for error, perfect for a teen's learning curve. I remember laughing over a particularly stringy piece that wouldn't break – it became a silly moment now an inside joke.
Ingredients:
1 pre-made pizza dough
2 cups shredded mozzarella cheese
1/2 cup grated Parmesan cheese
1/4 cup chopped parsley
1/2 stick melted butter
Time to Cook: 30 minutes
The Recipe: Cut pizza dough into small pieces. Mix with cheese, parsley, and butter. Arrange in a baking dish and bake at 375°F for 20 minutes or until the cheese is bubbly and the bread is golden brown.
Pumpkin Spice Smoothies: A New Thanksgiving Toast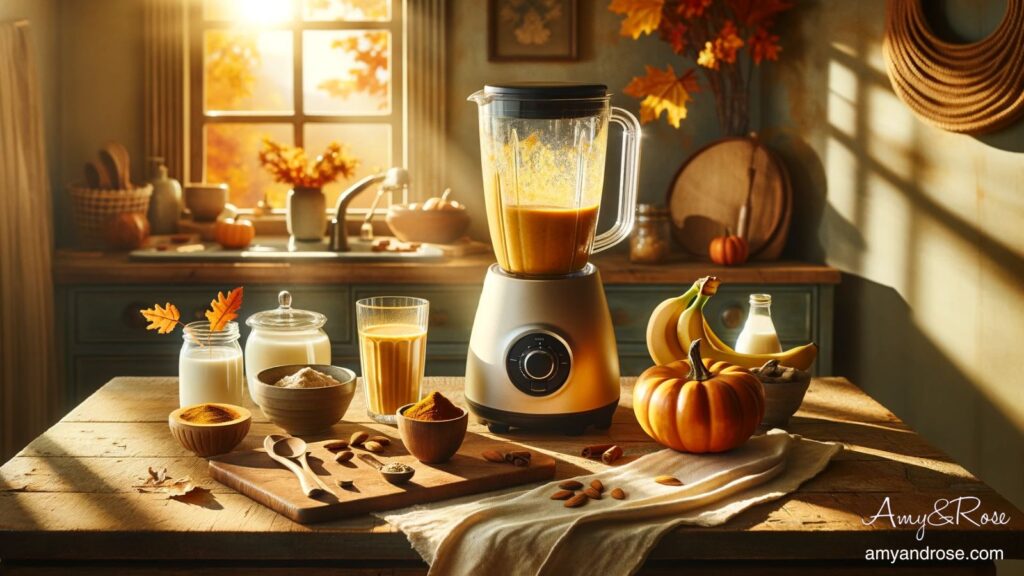 Blending pumpkin spice smoothies is a quick way for teens to whip up a trendy and healthy alternative to heavy holiday desserts.
They're an easy win for the health-conscious cook and provide a refreshing balance for indulgent meals.
I found my love for smoothies one fall afternoon when I decided to turn my favorite pie into a drinkable treat, marking my foray into experimenting with Thanksgiving flavors in a glass.
Ingredients:
1/2 cup pumpkin puree
1 banana
1 cup almond milk
1 teaspoon pumpkin pie spice
Ice cubes
Time to Prepare: 5 minutes
The Recipe: Blend all ingredients until smooth. Pour into glasses and serve with a sprinkle of pumpkin pie spice.
Crafting Traditions and Memories
Engaging in the preparation of Thanksgiving meals is not only a means to feed the family but also a chance to create traditions that may last for generations.
These recipes are designed to be teen-friendly, encouraging culinary creativity and participation in the holiday cheer. The skills learned and the fun had in the process are as valuable as the food served.
From the savory sizzle of street tacos to the sweet surprise of honeycomb-topped ice cream, Utah offers a culinary adventure as diverse as its landscapes. Don't just take our word for it—explore the flavors that make the Beehive State a burgeoning foodie paradise. Click to discover the local favorites, fusion trends, and gastronomic wonders that await in Utah's eclectic eateries!
Share Your Culinary Wins
We invite all the young cooks to take these recipes and make them their own. Share your experiences, photos, and new recipe ideas.
Let's turn the kitchen into a hub of Thanksgiving activity and keep the tradition of a family feast alive, one delicious bite at a time.