One of the most exciting times in a family's life is when they are expecting their first baby. As you begin to shop for your little one, there are many things to consider. You may not know what kind of products will best suit your baby, or whether some items are necessary at all. That's why we've put together this registry checklist, to help you find the best items for your money.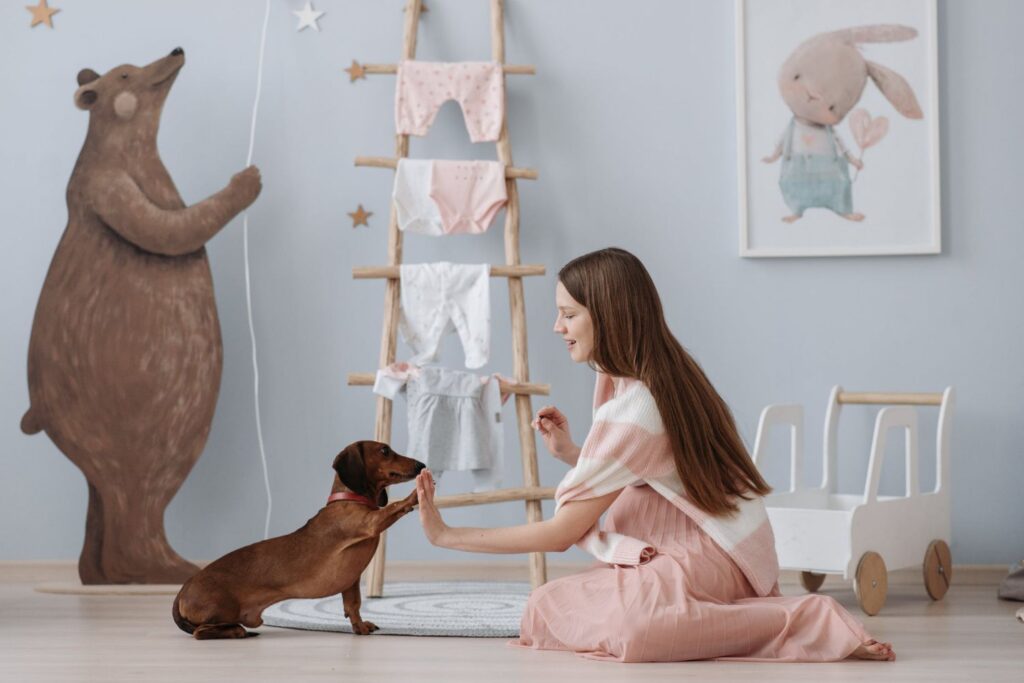 Checklist for Baby Registry
Diapers
It may be tempting to try cloth diapers, but most parents use disposables, which are certainly more convenient. After all, once the baby is old enough to crawl or walk away from their diaper, you can just throw it in the trash. Parents usually go through multiple diapers a day, costing them anywhere from $10 to more than $25 per week!
Bibs
Babies spit up after every meal, and as they learn to crawl and walk, their clothes will become just as dirty as their tiny mouths. Your little one will need bibs in every size and color you can get your hands on.
Blankets
Inside the house, a baby needs several blankets for sleeping and napping, but outside the home, make sure you only use lightweight receiving blankets at all times. You do not want to cover your baby's face while they sleep, so use light blankets only.
Feeding Supplies
For the first few months of your baby's life, you will need the formula to feed them. However, once they are ready for solid food, you can save money by purchasing generic brands or making baby food at home. Also, there is no need to register for bottles. Your baby will have to use sippy cups once they start walking anyway, so you do not need to invest in additional equipment.
Earmuffs
Earmuffs are made for baby's sensitive ears and heads, so they keep out loud noises or distractions while sleeping. They can also provide extra warmth during the winter months.
Baby wipes
It is easy to go through dozens of baby wipes per day. If your budget allows for it, consider registering for refill packs instead of the travel-sized packages that often come as gifts. You can then use those smaller packages as travel wipes.
Clothing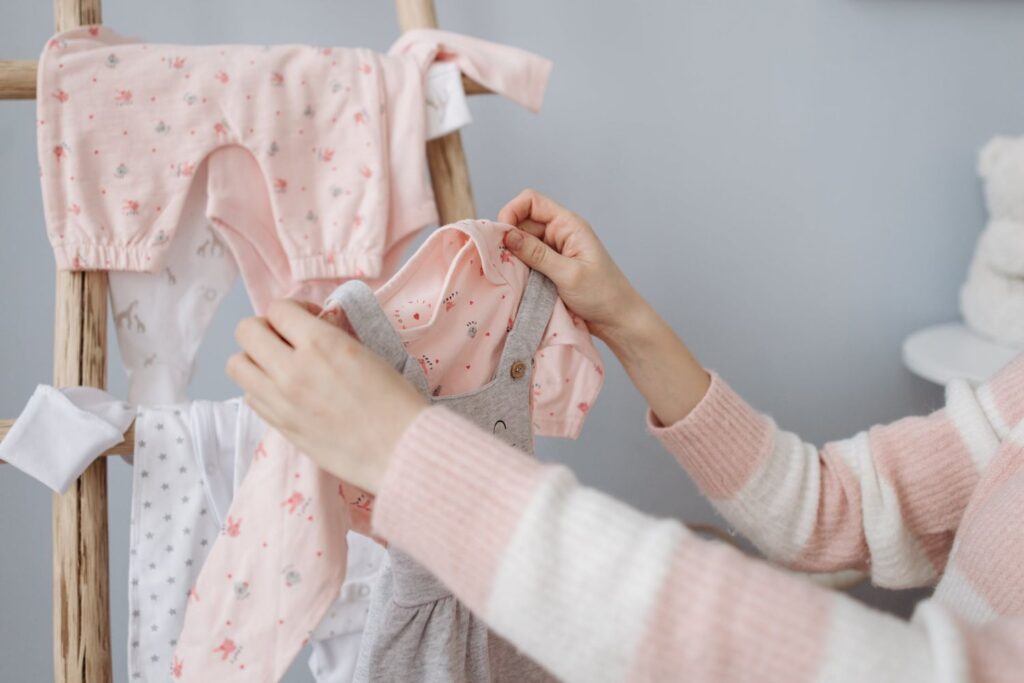 Your baby will go through several clothes a day, especially as they learn to crawl and walk away from their laundry basket. Basic clothing items such as onesies, socks, pants, and t-shirts are great options (and great for newborn pictures!) Also register for infant gowns or sleep sacks, as those are the easiest outfits for diaper changes.
Crib sheets
Even if you plan on co-sleeping with your baby, you will need at least one crib sheet. You'll want to change it several times per week (especially if your baby spits up on their bedding!), so you'll want to have a clean sheet fast.
Car seat
Your baby will be safest in a rear-facing car seat, so invest in one that is simple and sturdy for the first few months. Once your little one starts sitting up on their own, it's time to upgrade to a convertible car seat with a five-point harness.
Baby monitor
As your baby starts sleeping through the night, you will want a video or sound-monitoring option to keep them safe and comfortable without having to constantly check on them.
Changing table and pad
When you start changing diapers away from your bed, it's nice to have a small changing table that can be placed in your baby's room. You'll also want a changing pad that fits the table and covers it fully for safety reasons.
Changing pad liners
Whether you use disposable or cloth liners, these are great to have on hand for messy changes! They also help keep your changing table clean between washings.
Diaper pail
Some parents opt to use standard trash can instead, but if you want your nursery to smell better (and the rest of the house too), consider investing in a diaper pail with bags or refill cartridges.
High chair
Once your baby starts eating solid food, they will need a high chair to sit in. You can use a basic one that straps onto an adult dining room chair until your baby is big enough for a table and chair set.
Baby food
You can make baby food at home, but it's also easy to purchase jars of organic fruits and vegetables, as well as meat-based purees. Register for an assortment of baby spoons and a few bibs as well.
Baby supplements
If you are breastfeeding, you do not have to worry about these. If your child is formula-fed or on solid food, you will need infant gummy vitamins for children ages 0-6 months old. Your little one will also need a daily baby probiotic, which aids in digestion and overall health.
Bath supplies
Infant tubs are small enough to fit inside the kitchen sink or larger bathroom sinks. You will also need shampoo and soap made specifically for babies (and free of dyes, chemicals, and fragrances). Cotton balls dipped in baby oil work great for massages, and towels are a must-have.
Stroller
Your baby will need a safe place to sleep on the go, so invest in a lightweight stroller that is easy to collapse for quick trips. Many styles have attached canopies and storage baskets for additional items.
Car seat covers
You do not have to purchase a cover for your baby's car seat, but they are easy to use for colder weather. They also allow you to see your child from the front seat without taking them out of their safety restraint.
Diaper bags
Diaper bags come in many styles and sizes, so find one that fits your needs! If you're a mom who needs lots of pockets and compartments, consider a backpack. If you're going for looks, try a designer bag with an attached changing mat.
Burp cloths
Burp cloths can be purchased as part of your basic diaper set, but registering for multiples ensures that you'll always have one close by. You can also use small receiving blankets for this purpose, but the cloth variety works best.
Pacifiers
If you plan to use pacifiers, register for a few different kinds. If your baby chooses one brand over the other (or if they lose them), you'll want backup options on hand! Also, make sure to keep pacifier wipes on hand for cleaning before and after each use.
Bottles
Register for a few different types of bottles, along with some nipple shields that will help your baby transition from the breast to the bottle.
Bottle brushes
Bottle brushes are small enough to keep in your kitchen sink (or wherever you clean your bottles) for easy access when you need them. Look for ones that can be taken apart and fully cleaned if you go with plastic bottles over the glass.
Your dream of parenthood is within reach! Dive into our Pregnancy Approach Review and discover the tips, tricks, and expert advice to help you conceive and maintain a healthy pregnancy. Click here to read more and take the first step toward your dream family today!
Bottle drying rack
A bottle dryer will help your kitchen or bathroom counter stay clutter-free while washing the day's dishes! It also helps bottles air-dry in between washings to avoid mildew or bacteria growth on the inside.
Pacifier wipes
If you plan to use pacifiers, pacifier wipes are a must-have for cleaning before and after each use.
Diaper cream
Just like with wipes, if you use diapers, you'll need diaper cream to prevent diaper rash from developing. Creams without zinc work great for preventing issues and soothing skin once a problem arises.
Fitted crib sheets
Crib sheets come in different styles and fabrics, but all will need to be washed and dried regularly. Look for ones that are soft and easy to put on the mattress – some even have zippers! Also, consider how many you will need.
Waterproof mattress pads
Waterproof crib pads can protect your mattress from urine spills or spit-up accidents. Search for ones that are soft and comfortable, but also thick enough to absorb liquid to keep your baby safe.
Playmat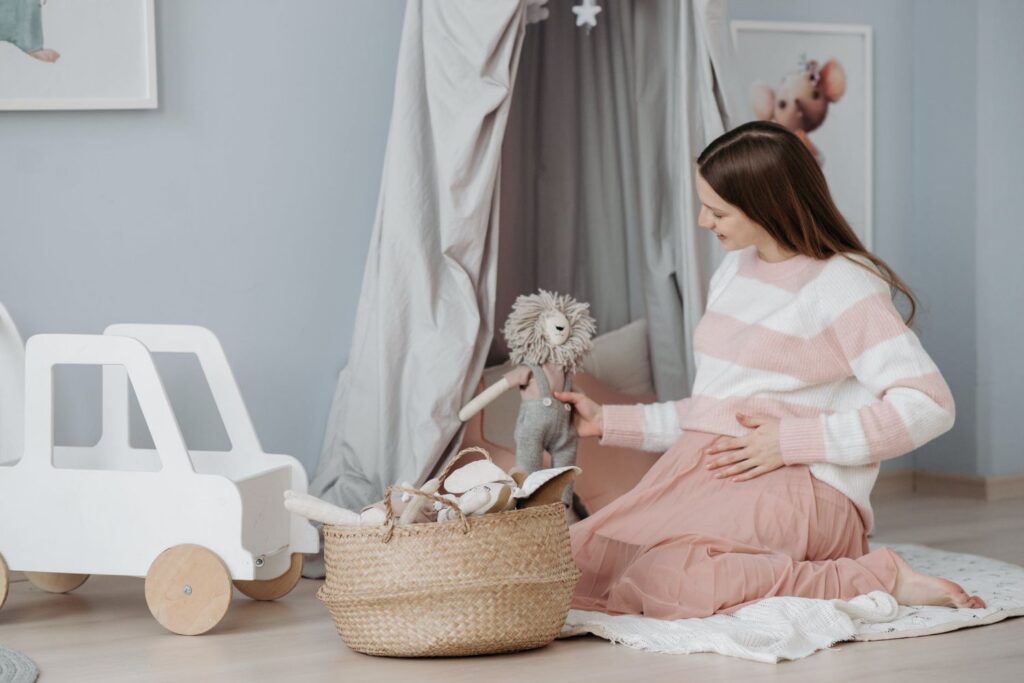 A playmat is a big must-have for babies who are learning to roll over, sit up or crawl around the floor. They are available in many styles, so be sure to pick one that is safe for your baby.
Bedding sets
Bedding sets are fun to select, so you will want to register for a few different styles. Many sets include bumper pads, sheets, blankets, and other accessories that can be used as your baby grows.
Swaddling clothes
Swaddling clothes are thin fabrics that help calm newborns by keeping them in a tight space. Look for ones that will be easy to wash and durable as your baby grows.
Baby monitors
Baby monitors help parents keep an eye on new babies who are still adjusting to life outside of the womb. Look for color screens and long-range options, as well as choices with multiple camera capabilities for increased safety.
Nail clippers
Newborns have very thin nails, so clippers made specifically for babies make it easiest to trim them safely.
Wipes warmer
Wipe warmers keep wipes at a comfortable temperature while you use them on your baby's skin. They can also help reduce the risk of infection during diaper changes in newborns and infants with sensitive skin.
Baby shampoo & washcloths
Just like with wipes, if you use diapers, you'll need enough baby shampoo to keep your baby's hair clean throughout the day. Look for options that are tear-free, hypoallergenic, and made with gentle ingredients safe for newborns or infants with sensitive skin. Also, pick up some soft washcloths to provide extra comfort during bath time.
Baby tub
A baby bathtub can be used to give your new baby a gentle, warm soak during the first few months. Look for ones that are easy to clean and store between uses. You may also want one with built-in thermometers so you always know what temperature the water is.
Crib shoes
Crib shoes help keep your baby's feet warm and protected from scratchy or hazardous materials, such as carpeting. They are often made of soft cotton for maximum comfort and safety.
Sleepsacks
These garments provide a safer alternative to blankets and comforters by keeping your baby covered while sleeping. They also make middle-of-the-night diaper changes easier.
Swings & bouncers
Bouncers let you sit your baby in a comfortable position while entertaining them safely. Swings are crucial for giving new babies a place to sleep or relax that is separate from the crib or bassinet.
Heavy blankets
Heavy blankets come in different weights to accommodate all seasons of the year. Look for ones that are warm but not too hot, comfortable to sleep with but tough enough to endure lots of use over time.
Powder detergent
Laundry detergent that is made especially for baby clothing keeps your child smelling fresh and clean. Look for options with gentle scents or no fragrance at all, as well as soft ingredients safe for babies' sensitive skin.
Knee pads
Newborns spend a lot of time on their knees crawling, rolling over, and otherwise exploring. Knee pads will help them avoid scratches or scrapes as they stay active. They are also good for protecting the knees of older babies who sit or crawl around outside for extended periods of time.
Sunscreen wipes
Sunscreen wipes are an easy way to give your baby some extra sun protection without having to smear thick sunscreen over their delicate skin. Look for formulas that contain water, aloe vera, and other hypoallergenic ingredients.
Bibs
Bibs are necessary for keeping your baby clean during mealtime, so you will want to have plenty of them on hand. Look for bibs that are comfortable and easy to clean, as well as ones with catch-all pockets so food doesn't fall or spill out.
Teethers
Teethers, which may be shaped like fruits, vegetables, animals, or other objects your baby loves to chew on, can help defuse the urge to put random objects in their mouth. Many teethers are designed to provide relief from sore gums at any time of day or night.
Booties
Newborn babies have sensitive feet, so booties give them extra protection against surfaces that might be too hot or cold, dirty or sharp. Look for ones that are easy to put on and take off with a flexible design that won't cause discomfort.
Sunhats
These hats not only provide extra protection from the sun during summertime, but they also keep your baby's head warm in colder climates. Look for lightweight options made of soft materials like cotton or breathable mesh.
Bib clips
Bib clips allow you to keep a baby's bib securely in place during mealtime, giving them a clean surface no matter how much they wiggle. Look for ones that have non-slip grips and are easy to put on and take off.
Pajama pants
Pajamas are warm and comfortable, but make sure your little one has pants to go with them during cold months. Look for ones made of lightweight material that is easy to move around in, as well as loose-fitting cuts that allow plenty of room for diapers.
Shirts
Your baby will have sensitive skin, so look for ones made of 100 percent cotton or other breathable, hypoallergenic fabrics that are easy to put on and take off. Look for loose-fitting cuts without tags or scratchy embellishments.