A baby's arrival, whether the first or fourth, is a joyous occasion. Because of this, several items you might need to get ready before they arrive. It will ensure that you and the new parents are ready for her arrival.
The following baby shower checklist contains all the basics you may need to get regardless of the time before they arrive.
A baby shower is often used to get everything that the new parents may need ahead of time. This will ensure they are ready for her arrival, especially if it's the first one. Without further ado, here is a
Baby Shower Checklist from A to Z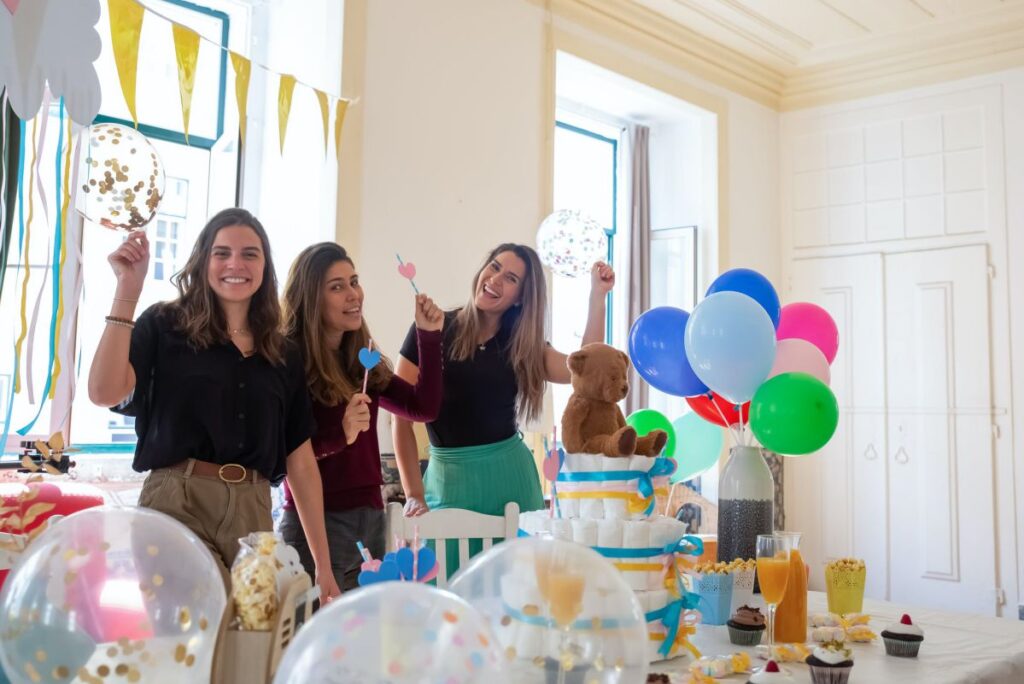 A – Arrangements
You should make arrangements for the baby shower. This includes all the planning and preparations needed before she arrives, such as invitations, catering, etc.
If you will hold it at a certain place, then ensure that you have paid for the necessary fees, such as the rental of equipment needed for it.
B – Baby Shower Gifts
A very common item included in a baby shower checklist is the gift table containing all of the presents.
The new parents will be grateful if you prepare one for them both before and after her arrival, such as diapers, infant clothes (both boy and girl), bath products, and moisturizers safe for newborns.
C – Clothes
You should get at least three sets of clothes for the new baby. One set should be placed in her dresser for daytime use.
The other set should be used for sleeping the night, especially if it's an outdoor adventure. You can also put one or two sets in her diaper bag to be safe.
D – Diaper Bag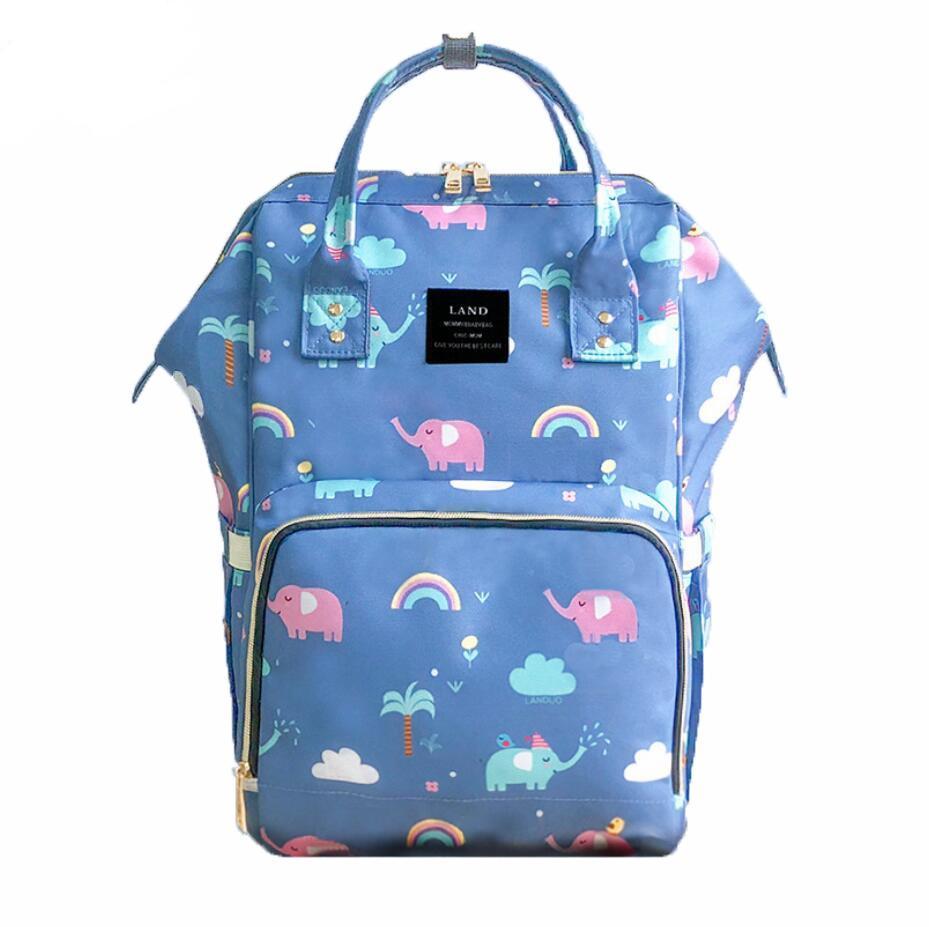 Ensure that you have a diaper bag ready for the new parents so they can bring her out anywhere. You can include a set of diapers as well as some wipes. This will ensure that they're ready for any outing needed.
E – Everything Bath
A baby's first bath is very special, which is why it needs to be done right. You should get everything the new parents might need for the first baby bath, such as baby shampoo, washcloth, etc.
This will make it easier for them to bathe their new baby even if you're not there with them.
F – Furniture
You should get at least one dresser and a safe cradle or one of the beautiful cribs that are available for your baby. Ensure that the dresser is big enough to hold her clothes and a diaper and wipes holder. If you're planning to get a cradle, ensure it is safe for her and will not tip over.
G – Games & Toys
You should include baby toys in the baby shower to use when she gets older. You should also get at least two or three board games, such as checkers, cribbage, and chess. This will ensure that they're entertained while she is sleeping.
H – Health Supplies
Ensure that you have some health supplies such as diaper rash cream or calamine lotion in case of rashes or bug bites. You should also include a thermometer to check if her temperature is normal.
Ready to welcome a new member into your family? Don't miss our in-depth Pregnancy Miracle Review. Learn about the holistic approach that has helped countless couples overcome infertility and achieve their dreams of parenthood. Click here now to unlock your fertility potential!
I – In-case Supplies
You should get some of the baby's supplies in case new parents run out. Get new clothes, diapers, wipes, etc. This will ensure they have everything they need at their fingertips for when she arrives.
J – Jumper or Rocker
A jumper or a rocker can provide hours of entertainment for your baby. This will ensure that the new parents can get things done around the house without worrying about her crying or getting into trouble.
K – Kitchen Supplies
If possible, you should include some food ingredients, such as unsalted butter, sugar, flour, etc. This will ensure you have everything you need for baby-friendly meals, such as mashed potatoes or pureed fruits.
L – Laundry Supplies
It would be best if you got laundry supplies such as detergent and fabric softener to ensure their clothes are fresh and clean even after washing them.
This will ensure that your new baby doesn't wear dirty clothes because her parents don't have the necessary supplies.
M – Miracle Blanket
If you can, get a miracle blanket for your new baby. It is safe for her if she moves around while sleeping or playing on them because they can choke her. It will provide hours of entertainment while keeping her snug at the same time.
N – Noise Toys
Noise toys can provide hours of entertainment for your baby. Whether they're toys that play music or ones that provide animal sounds, she'll enjoy playing with them while you do something else.
O – Outings
To ensure that the new parents are ready to bring her out anywhere, you should include some outings in case they need to run errands or want to walk around the house.
This will ensure they have everything they need for their outings without worrying about missing something important.
P – Pacifiers
If you can, include two pacifiers in her shower so the new parents can use them if she is fussy. You can buy them at any local baby shop or online to ensure they're ready for anything.
Q – Quilt
You should include a quilt in the shower because it can keep your little one warm and snug when she sleeps or plays on it.
You can find many patterns and designs that will fit the décor of their room, and you'll also be helping conserve energy.
Eager to start your family? Our comprehensive Pregnancy Approach Review will guide you through the process with expert advice and proven methods to optimize your chances of conception. Don't let another month go by – click here to read more and boost your fertility today!
R – Receiving Blankets
Receiving blankets is a must for your new baby because they provide warmth and protection from the cold.
They can be used as burp cloths, changing pads, or to play with on the floor or in their crib. You should have at least two of them, so you're never without one.
S – Safety Gates
You should include safety gates if you can so your new baby is safe, especially if she sleeps in the room alone. If you're going to use them for a crib, ensure they're tall enough and won't fall on her because it will hurt.
T – Teething Rings
Teething rings can provide hours of entertainment for your baby because they're fun to play with. You'll have peace of mind that she won't be crying or trying to get into things while you do something else.
U – Utensils
Get utensils such as spoons, forks, and knives because your new baby will be able to eat sooner or later. If you have a blender, you should include it so they can prepare baby-friendly foods.
V – Video Camera
Video cameras are important for baby showers because their first months of life are a once-in-a-lifetime experience. You can never see them again, even if you want because they change quickly.
Read: Best Baby Shower Venues
W – Wipes
You should include some wipes if possible because they are very useful for parents with babies. You can use them when changing diapers, wiping dirty hands at the park, or anywhere else.
X – Xylophone
If you can, get a xylophone for your baby shower because it provides hours of entertainment.
You'll be assured that the new parents are ready for anything because they can keep their baby entertained while doing other things.
Y – Yarn
You should include some yarn in the shower because you never know when your little one will start teething. She'll be able to chew on it while you do something else, or she can play with it in her crib while sleeping.
Z – ZZZ…
Make sure the new parents have a chance to rest, too, because they'll need it after putting up with your little angel all night.
Final Words
These items can help new parents get through their first few months of life with a newborn, and you can never be too ready.
If possible, include some tips to ensure they're doing everything right because it will make their lives easier in the long run.
So what do you think? Do you have anything else to add? I'd love to hear your thoughts. Share your pregnancy story with us.
Frequent Asked Questions
What are the things needed for a baby shower?

Baby showers are a fantastic way for the expecting mother to experience all the love and excitement that can be provided on the impending arrival of her little bundle of joy.
 
Women from the baby momma's family and close friends of the family can attend. When it's time for her to begin making baby shower invitations, it's important to ensure that the momma plans the party with her own needs in mind.
 
In other words, the momma should plan the party in a way that she will be comfortable with and not in a way that her family might like.
 
This is the baby shower that the momma is planning, and she should feel completely at ease with how things turn out.

How do you make a baby shower not boring?

The first thing to remember is that this is a celebration of what should be an exciting time for you and your partner. Don't let a lack of ideas make it a flop!

The trick is to get more creative and get everyone involved – make it a fun event for all concerned.

Here are some ideas: Play games like Taboo or Charades to get everyone laughing and involved. This is a great way to break the ice, and you can even come up with your funny questions about what's coming up for mum-to-be.

If there's a theme, follow it, and play related games.

Dress up the venue – cover everything in blue and white balloons, or scatter pretty flowers around the room.

If you can afford it, hire a professional to put on a show – belly dancers, a magician, a mobile petting zoo, or a photographer can help create a special atmosphere.

You can even organize a special performance – if your friends are musically inclined, get them to come up with something, especially for the event, or if they're talented singers, get them to sing a special song.

What food do you serve at a baby shower?

It completely depends upon the theme and the occasion. If the baby shower is a surprise, take special care to include the theme in the food.

A dessert buffet is perfect for a baby shower. Some items you must include in the dessert buffet are cupcakes, pies, cookies, and cake pops.

Another great item to include is chocolate-covered strawberries. They are simple and elegant and also very delicious.

For savory food, have finger sandwiches, veggie trays, stuffed mushrooms, cheese cubes, and some sushi rolls.