Most governments gave directives for schools and colleges to adopt e-learning in response to the suspension of in-person teaching during the Coronavirus pandemic.
Parents are now asked to manage their kids' lesson plans and activities, but not necessarily teaching.
For most parents who are used to homeschooling, they have less to worry about.
A variety of reasons have motivated them to stick with this system. These include safety, cost, and quality of education.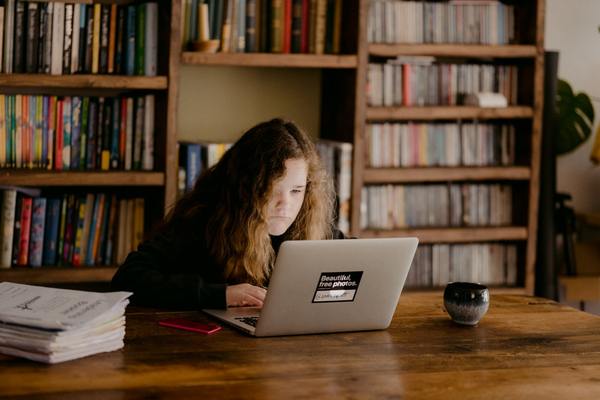 On the other hand, new homeschooling parents are still overwhelmed by the new way of learning.
While most parents and teachers are in favor of remote learning as a viable alternative to classroom teaching amidst Coronavirus, some are frustrated and unwilling to participate.
Even as most school districts announce reopening plans in the upcoming year, there's still some uncertainty. The population of families who have expressed intent to adopt this system is growing fast.
This could be an eye-opener and an opportunity to explore new ventures. Know a thing or two about parenting, write for us.
Benefits of Homeschooling
Apart from the continuation of studies during COVID-19 to avoid repeating grades after return to school, homeschooling has other merits:
Safety
The main aim of homeschooling currently is to minimize exposure to COVID-19. However, for parents who have been homeschooling before, the definition of safety is in a wider dimension.
It involves safety from bullying, drug abuse, racial discrimination, physical abuse, and bad influence.
Quality of education
Many studies have shown that homeschooled kids perform equally and even better than public school students. They have been said to achieve high scores in standardized tests. Learn about Reading Head Start program and the Children Learning Reading program.
Schools pay no attention to individual student needs. Homeschooling offers quality bonding time for families. Parents get to be with their kids and pay attention to their special needs.
Homeschooling rids monotony and boredom experienced from using normal repetitive school programs. It introduces eclectic methods and students can handle reasonable workload.
Comfortable learning environment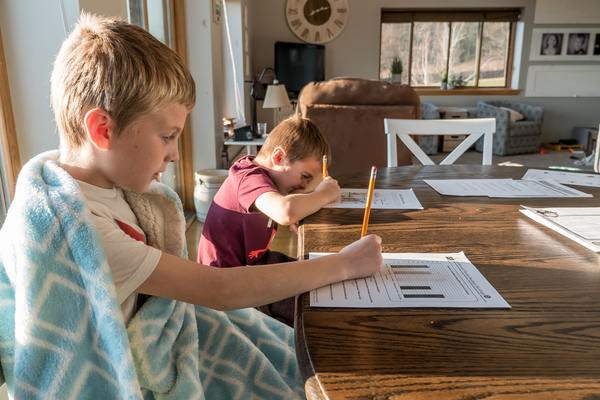 Some children thrive in conditions which give them freedom. They don't have to conform to strict and rigid routines and syllabus guidelines. They also avoid struggles of going to and from school daily.
Homeschooling offers flexible and customizable routines. It allows changing the reading environment which can be instrumental in productive learning.
Fosters creativity
Most schools still use traditional and outdated curriculums. These are believed to significantly suppress creativity.
Homeschooling could be a good way to nurture creativity and enable families to invent new perspectives that may have been deemed not feasible in the past.
Students can focus on things that align with their career aspirations. By managing their kids' studies, parents can notice and point out some wrong approaches in school curriculums.
Downsides of Homeschooling
Just like every other system homeschooling isn't perfect. Associated risks include:
Financial stretch
Homeschooling can be unfavorable to low-income families faced with inability to afford necessary resources which include reliable and affordable internet connection, printing materials, books, smartphones and computers. Most e-learning platforms require one to have most of these.
Choosing homeschooling post covid-19 means a child will miss out on evaluation tests and immunization schedules offered in public schools.
Parents will solely have to cater for these since homeschooling is not regulated by most local school districts. Check the Land Diaper Bag.
Lack of time
While many would argue that it can't be that difficult to oversee children's learning, some parents have expressed their strong disapproval of the imposed homeschooling.
Like the case of Sarah Parcak, a renowned space archeologist and professor at the University of Alabama in Birmingham who is at the forefront in challenging homeschooling during Coronavirus pandemic.
In her social media rant, she explains that she emailed her 7-year-old sons' teacher to inform her that he won't take part in her virtual classroom and that he's done with 1st grade.
She says survival and protecting her son's wellbeing comes first. She also claims she and her husband work full-time.
She garnered support from some parents who share her opinion.
While her concerns may be realistic, her arguments have been met with criticisms from many who believe parents should create time to check their kids' progress no matter how busy they are.
Too demanding
Due to no training, some parents completely lack faith in their ability to manage their kids' studies, especially those who are not conversant with the new technology or have poor literacy skills. This is seen as too much pressure and increased workload also for parents with many young kids.
Furthermore, intensive schedules and too much screen time may lead to burn out and less attention. Read about different Parenting Styles.
Social and emotional challenges
Covid-19 has caused a dreary stressful situation. Homeschooling may be a huge strain on students' social and emotional lives.
Also, homeschooling is less interactive and may lead to limited social interactions with peers.
This may cause inability to deal with pressures in the workplace and social interactions challenges, hence impact negatively on their development.
Bottom Line
Choosing to homeschool post covid-19 should be an individual decision. Stick with what works for you but also be open-minded.
Those open to continuing with this system after normalcy is restored should aspire to explore creative strategies to ensure effectiveness of this initiative.
It can be overwhelming at first, but ultimately, they'll know how to get the best from it. Their new normal shouldn't burden the kids or parents. They ought to find a balance between work and school.
If homeschooling is the mandatory way to go during covid-19, school districts should try to bridge the gap between the privileged and low-income families.
They should ensure equal learning opportunities for all students by making learning resources readily available. Also, e-learning curriculums should be re-structured to be flexible for parents working full-time.
Frequently Asked Questions
What is homeschooling?
This is where children are taught at home instead of public or private schools.
Is homeschooling better than public schools?
Studies have proven homeschooling as effective in academic and social development but both systems have their benefits.
How can I start homeschooling?
You should find out state laws, techniques to use and join support groups.